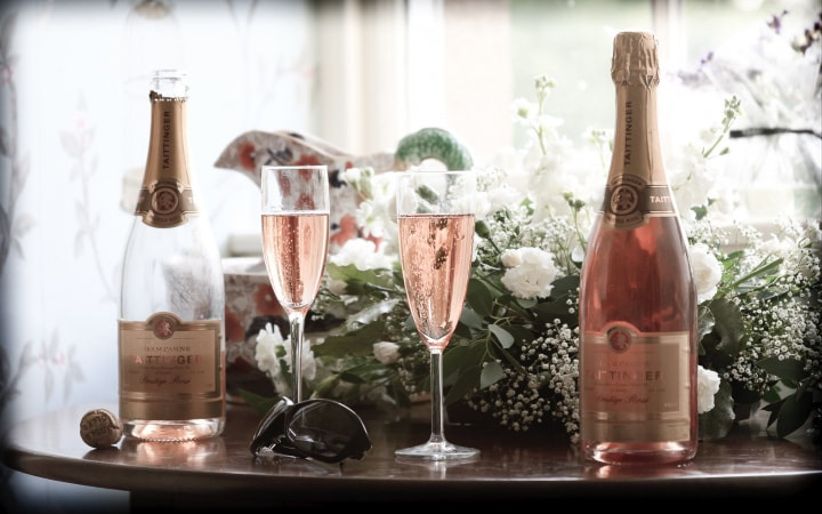 So, you've just said yes and are ready to take the bull wedding planning by the horns? Before you dive into the wonderful world of seating charts, floral arrangements and dramatic ball gowns, take a moment to celebrate! Throwing an engagement party is an awesome way to let your friends and family know about this new chapter in your life. If you don't know the first thing about throwing one, let us offer you some sage wisdom.
This is your essential engagement party guide.
What is a wedding engagement party, anyway?
As the name suggests, it's a party you throw (or someone throws for you) to commemorate your new relationship status. It's a no fuss, no muss event where your closest friends and family will gather to celebrate your love and upcoming nuptials.
Who attends the engagement party?
This is your first foray into wedding related guest lists, so you'll want to get it right. Remember, everyone who you invite to your engagement party should be invited to your actual wedding, so make sure you don't overdo it, or your dream of an intimate wedding may go down the drain. The two exceptions to this rule are elopements and destination weddings. Guest lists for these types of events are usually quite short (or non-existent), so the engagement party is your opportunity to celebrate with all of your nearest and dearest.
When does the engagement party happen?
There's no real rule that states when an engagement party should be thrown, but it usually happens shortly after the proposal (about a month, give or take). You're probably super excited to show off your shiny new ring and share your engagement story IRL, so get planning ASAP.
Where should my engagement party take place?
Anywhere! Some couples like to rent out restaurants, others like to host it in the comfort of their own home. The key here is to find a place that has enough space and is easy for both you and your guests to get to. Dress it up with a few engagement party decorations and you're good to go. If you don't want to go into full blown planning mode just yet, pick a spot that offers catering and beverage services (that'll save you some serious time and energy).
When do I send out invites for my engagement party?
You'll want to give everyone enough time to get their schedules in order, so don't wait too long. Aim to send out your engagement party invitations at least 3 or 4 weeks before the event, any closer and you may have more than a few no-shows. You don't have to wait on Royal Mail to get your invites out there - this event is typically quite casual, so you can skip the formal invitations and ask your guests to attend via email or phone.
Who foots the bill for the engagement party?
The rule of thumb is whoever is hosting the party picks up the bill. This could be the happy couple, their parents or their friends. If you do plan on throwing the party for yourself, be mindful of your spending. Yes, you want your engagement party to be awesome, but you don't want empty your bank account before you start shopping for dresses, flowers and venues.
Do guests bring gifts to an engagement party?
It's not the norm, but some of your friends and relatives may bring you flowers or a small present. Remember, you'll be receiving plenty of gifts on your wedding day, so don't expect too much of your guests early on.
Create and manage your wedding guest list using our FREE Guest List tool »