If you're looking for fairytale winter wedding dresses, we've got a few tips for you. From what wedding dress silhouettes and styles to consider to the types of fabrics that work best, we've got all the tips you need right here. Remember, the aim of the game is to feel comfortable, confident and absolutely stunning on your wedding day, so if all of these rules don't apply to you that's A-OK.
Here's what to look for in winter wedding dresses.
The wedding dress fabric
While tulle and taffeta remain fan favourites, there are plenty of wedding dress fabrics to choose from. If you plan on hosting part of your ceremony or reception outside or if your venue is a little bit drafty, you probably want to consider going for a heavier material for your winter wedding dress. Silk mikado, faille, gabardine, brocade and velvet will keep you warmer than summer-friendly textiles like charmeuse and organza, so consider going for one of those.
The style
Some styles work better for winter wedding dresses simply because of their size. For example, a sheath dress may look sleek and sexy, but it's a lot thinner than a ball gown. Something with a bit more volume may be a better choice, especially if you're partial to a more delicate material.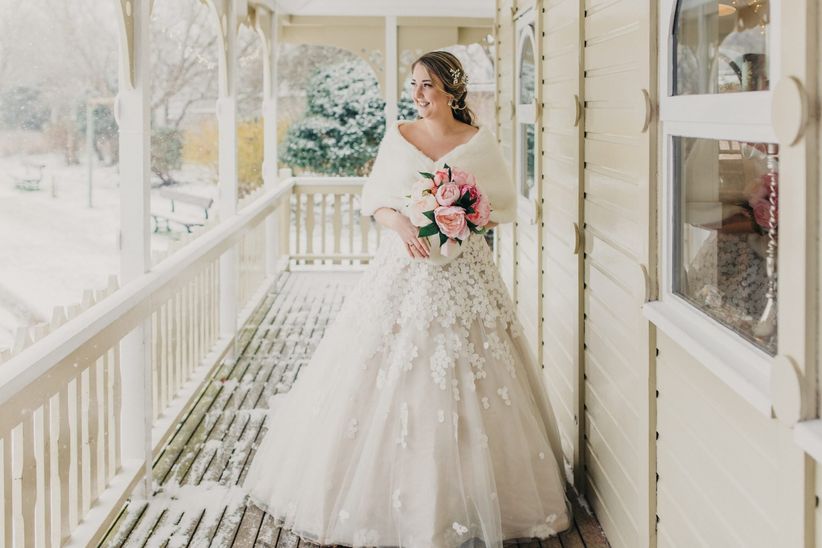 The sleeve-length
Now, you probably already thought of this, but it's worth noting. If you get chilly easily, you should probably skip the strapless gown and opt for something with a bit more coverage like a three-quarter length sleeve or long sleeve wedding dress.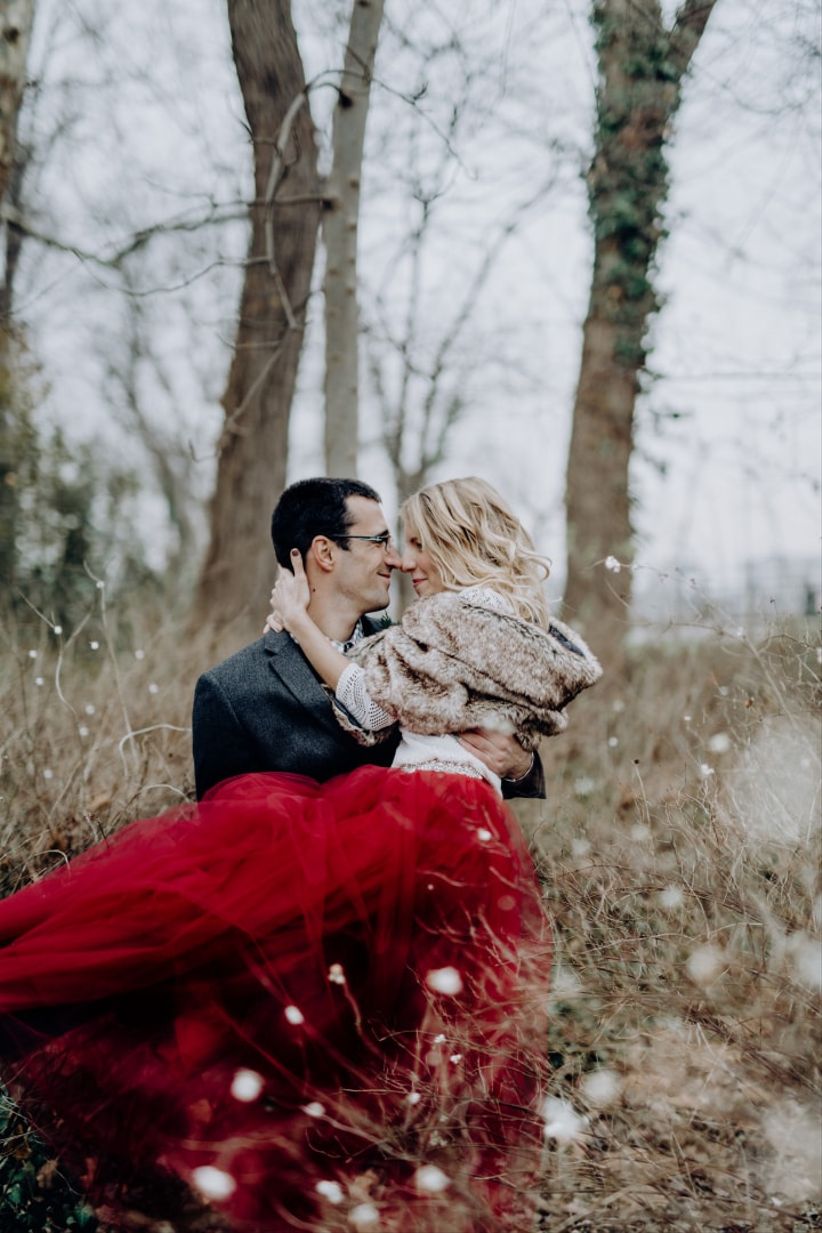 The opportunity to add layers
If you really love the look of a sleeveless gown, you could add a wedding-worthy cover-up to your bridal ensemble, like a fur stole, shawl, cape, leather jacket or cardigan when you head into the great outdoors. This accessory is sure to come in handy when heading to and from your wedding and when you're taking wedding portraits outside, so it's worth the investment.
A second option
You can get the best of both worlds if you double up and get two winter wedding dresses! Pull a Meghan Markle and wear something more conservative and warm for your ceremony and then switch into a wedding reception dress that's a bit more party-appropriate. You'll be dancing and moving a lot in the latter half of your event, so you probably won't need the extra coverage (especially if your venue can crank up the heat).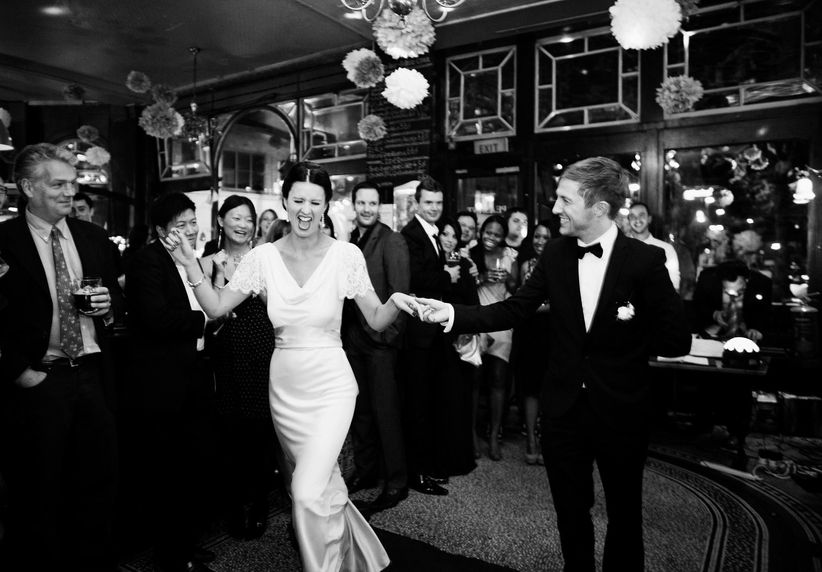 Browse our wedding dress galleries by silhouette, neckline and designer »