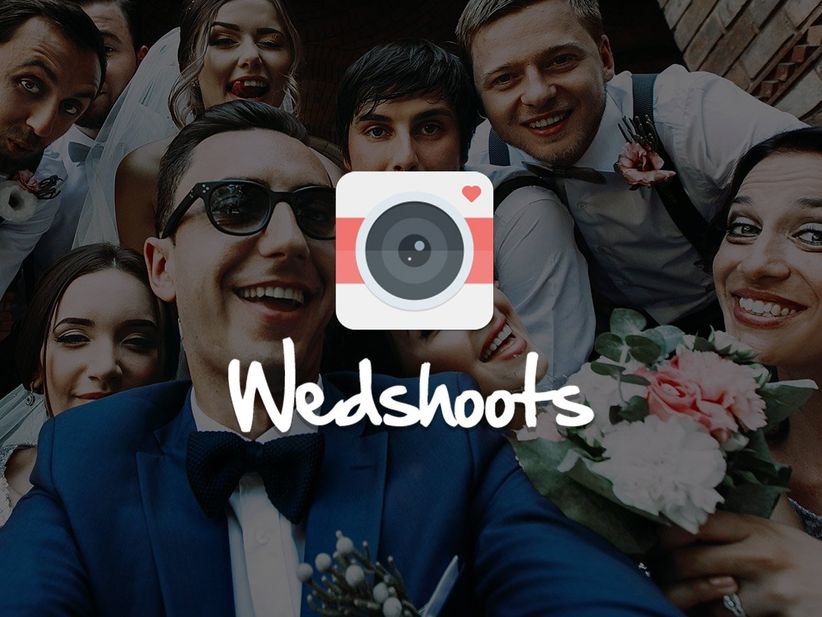 Don't you hate how hard it is to get pictures from a wedding you've attended? Well it's the same story for your own wedding. You'll have professional photos capturing every detail from the wedding flowers to the guests, but it's also great to see the photos all your guests took and WedShoots makes it super easy. It's like a private Instagram between you and your guests. Enjoy the different perspective your guests capture with their smartphones of your wedding speeches, the clandestine moments, everything.
See your wedding through your guests' eyes
WedShoots is a fun app that's easy to use. Once you've downloaded the app, you create an album and share a code with all your guests so that they have access to your album. Then they can take pictures using the app or upload them from their camera and what you're left with is an album of photos taken by everyone at your wedding. Don't miss those precious photos of your guests with their unique wedding favours you picked for them or the crazy dance moves they pull on the dance floor. Your guests can like the photos, comment on the photos and download the photos to print them in high quality.
No need to wait to see the photos
Thanks to WedShoots you don't have to wait weeks or months to see photos of your wedding, you can start seeing photos as they are being taken in real time. Spend the morning of your wedding smiling and laughing at the great photos your guests took. No more bothering your guests asking them to send you their photos of your first dance or the cutting of the cake.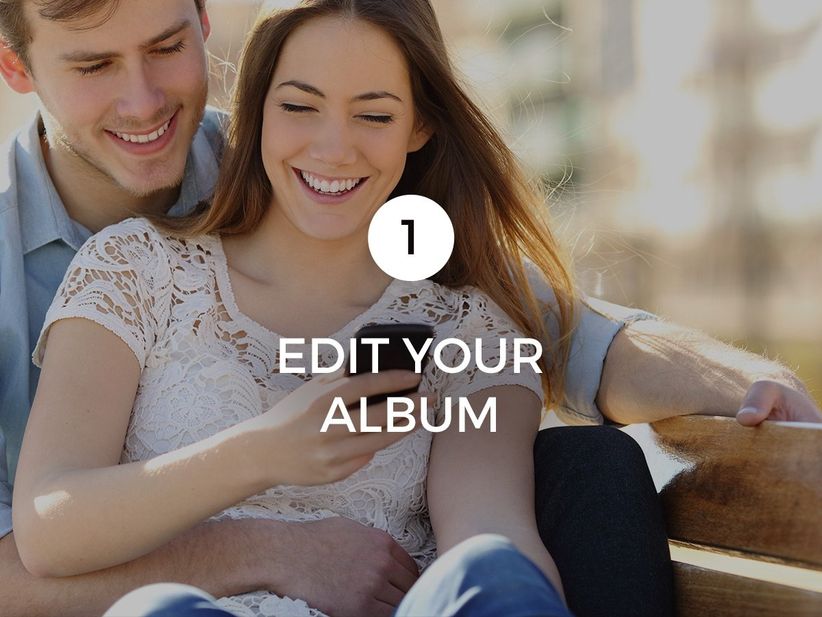 Easy to start using
Not only is it super easy to use, WedShoots is available on both Android and iPhone and it's completely free. So, you have no excuse not to save the unforgettable memories of the most important day of your life.
Have your guests download the app by sharing a code with them via Whatsapp, for example. Then they can download the app and gain access to your private wedding album. Your guests can also search for the WedShoots app in Google Play or App Store and download it from there.
How to create the album
The bride or groom take the first steps to set up their WedShoots album. The app gives you the option of accessing it as a bride/groom or as a guest. Of course, you will choose the first option 'I'm a bride/groom'. Then, you can create your wedding album; it's as easy as filling out the required fields, accept and you're ready! After that it's time to start taking photos. Why wait until the wedding? Start taking photos of the days leading up to the wedding and let your guests get in on the excitement.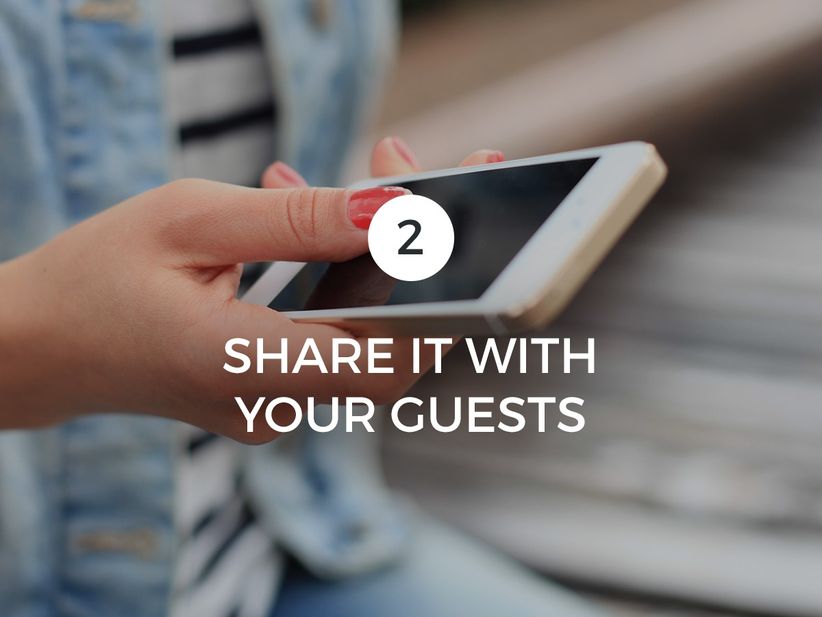 Customise your WedShoots
In the same way you can customise your wedding bouquet you can also customise the WedShoots app. Once you've created the album you can edit your user profile (photo and name) and your wedding album (album name, name of the URL and cover photo).
Whenever you want to change something again you can do so in the app's settings where you can change the album's privacy and the activity of your guests on it. You can also disable your album, so it's visible only to you. You can always make it visible to your guests again. You can also limit the activity of your guests (or only certain guests) on the album, disabling their ability to upload images and/or download them.
Time to add the guests!
Adding the guests to the album means they can already see, upload and download all the pictures they want. And this is when the fun begins. Simply select the app's option to 'Invite your friends', or forward the email you receive from WedShoots to your guests once you've downloaded the app. Once your guests receive your invitation they can start sharing their photos of your wedding in real time.
How can your guests start using WedShoots?
After your guests have downloaded the app and receive the QR code invitation sent by the couple, they can start using WedShoots! If this is the first time that you use WedShoots you only have to copy the code, login as a 'Guest' in the app, complete the fields with your name and add the password. If you choose to use the QR code, in this last screen you will have to include it, just make sure your smartphone has a QR reader, which can be easily downloaded from the app store.
If you've used WedShoots before and already have it installed on your phone simply copy the code that has been sent to you, access the app's 'Settings' and click on 'Add new album'. Once there, you can just paste the code and enjoy the album, or add the QR code if you prefer.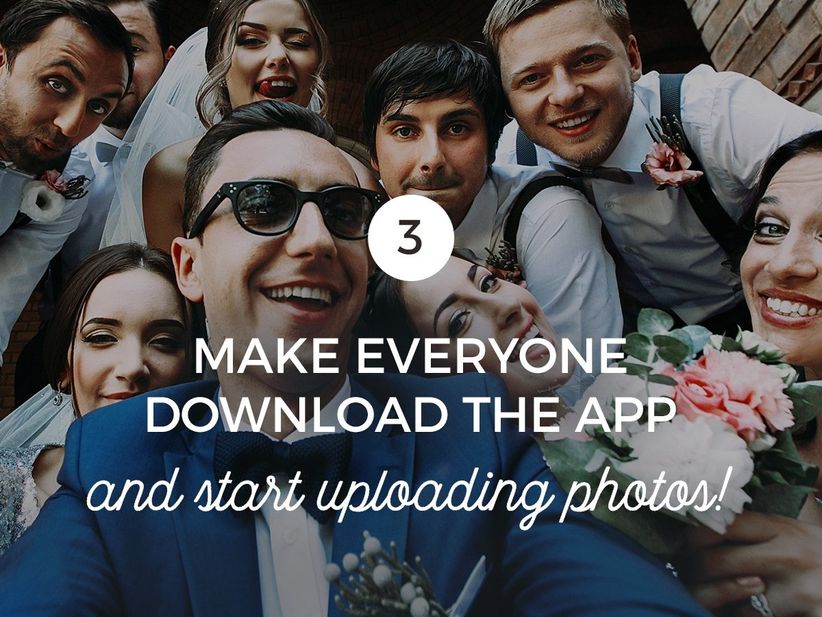 Will your own album or those in which you had participated disappear?
Don't worry, you won't lose any previous albums by joining a new one. In WedShoots you will always have your wedding album as 'Your wedding', as well as any other wedding albums in which you have participated as 'Your albums'. From 'Settings' you can see them all and access them whenever you want.
Enjoy Wedshoots!
WedShoots has its own photo gallery where all images will be kept and uploaded by everyone you invited automatically and in real time. You will be able to take pictures from the same app or upload photos you took directly from your smartphone's camera without any trouble. If you take pictures with WedShoots, you can use its nice filters to give your images a unique look. You will be able to 'Like' your favourite photos, comment on them, share them or save them on your smartphone. You can find this option when you click on an image.
When the wedding is over the bride and groom can download the entire album in high quality with just one click, under 'Settings'. Enjoy all the moments your guests captured on their smartphones, from the wedding vows to the last moments of the celebration. Best of all your guests can also enjoy all the photos from your wedding, cherishing the beauty of the wedding flowers, the beautifully dressed bride, groom and guests, and the overall magical ambience.