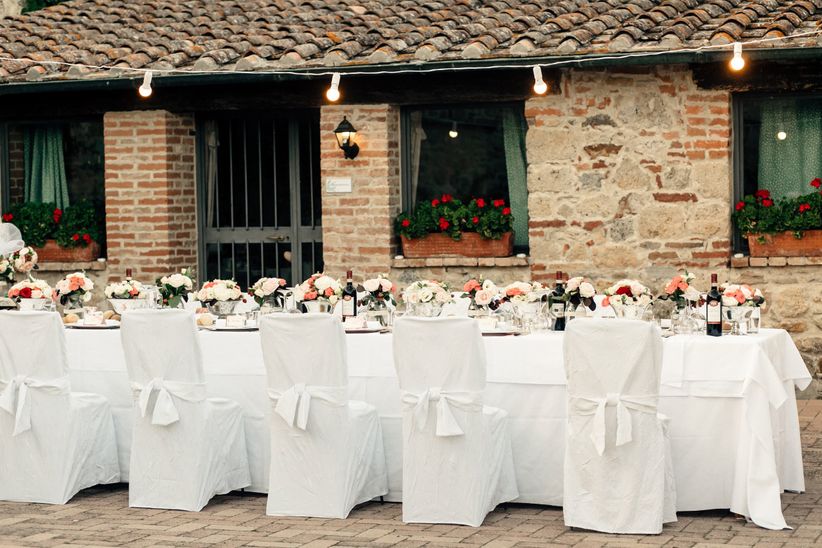 Looking for wedding reception ideas that will take your wedding to the next level while still being intimate and charming? There are so many upsides to holding your wedding reception in your backyard with wedding flowers from your garden and ultimate privacy. You can have it as fancy or casual as you like, you have total control of the wedding decorations, and you don't have to worry about the availability of the venue because it's yours! While you can't hold the ceremony just anywhere unless it is certified, you can hold your wedding reception and celebration wherever you fancy.
1. Think about the right decoration
The decoration you choose will depend on the size of your garden, as well as the appearance of it and the plants or trees you have. Even if you have a particularly green thumb, you may feel you don't require wedding decoration hire, but it really helps to have a professional in charge of the decor, so we don't recommend doing it all yourself. To blend with your surroundings, wood and natural elements are a great choice when decorating. And flowers, of course, are a must! Contact your local florist to help you pick the right blooms to match the style of your backyard.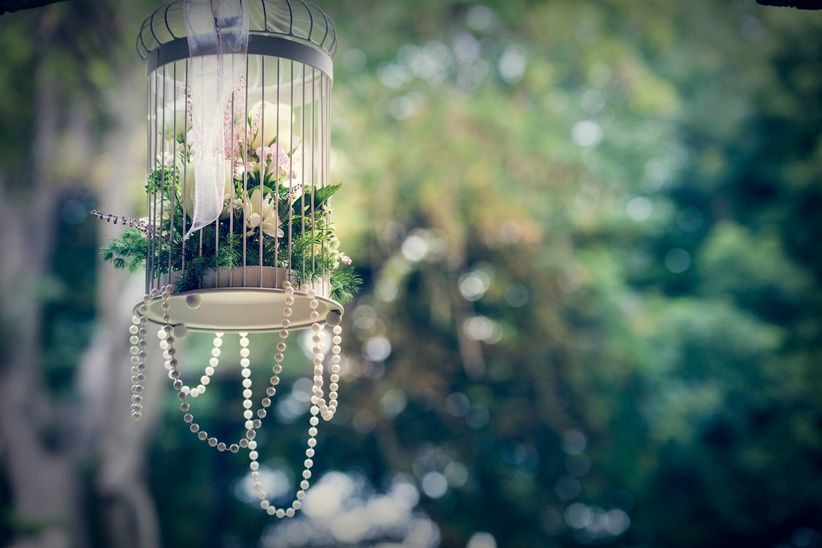 2. Going the DIY route
DIY wedding decorations can have amazing results for your outdoors wedding reception. You can rent some nice chairs and tables, or if you're having a small affair, borrow them from friends and family. Hang beautiful cloth bunting from the trees or wrap the trees in fairy lights if you're having an evening wedding. Do what you can and when in doubt, consult a professional. After all, it's a once in a lifetime celebration and you want it to turn out perfect. Remember that less is more; if you already have a beautiful backyard, you may not need to decorate as much as you think.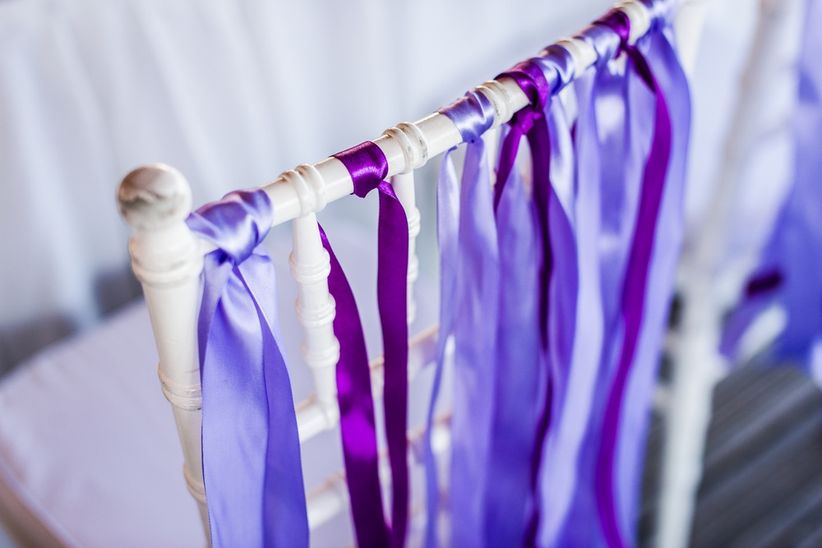 3. Vintage is an easy style to recreate
If you are looking for wedding theme ideas for your outdoor wedding, a vintage reception might be just what you've been looking for. For a vintage-style reception, choose long wooden dining tables, neutral linen or burlap table runners and wooden chairs. Choose neutral, natural colours for the decorations and wedding table decorations. Green with wooden elements will create a natural, rustic look, great for a big outdoor space. Peach and soft pink are perfect for your vintage wedding flowers.
4. The right music to set the mood
If you have enough space, a small band will go perfectly with your outdoor wedding, creating an intimate, special ambience. Make sure that the band visit the place to check the acoustics and the sound system. Ask them to bring an extra generator just in case. If you're worried about neighbours complaining about the loud music, you should definitely visit them and let them know you're celebrating your wedding. If you know them quite well, you might even want to invite them to your celebration.
5. Don't forget about the bar
You will need to set up a bar with a bartender or hire a catering service that offers drinks as well. If you are planning a big, formal reception, you will need waiters, and probably more than one bar. If you want to cut costs, you can skip the cocktails and stick with the classics: wine, beer and champagne.
6. Put together a menu
Hiring catering is necessary as you probably won't have time to spend two full days cooking for the reception. You don't need to offer a complete sit-down dinner, but you can choose a menu with lots of appetisers and small bites with a buffet of Spanish paella, and don't forget about the wedding cake. A naked wedding cake is the perfect fit for any outdoor wedding reception.
7. Be ready for anything
As with any wedding, there are a lot of unexpected things that could happen, so be prepared. Rent a large marquee in case it rains and if you suspect it's going to rain given the time of year you're getting married perhaps some cute umbrellas would be the perfect unique wedding favour. If a marquee isn't an option, you can have an alternative location where you can hold the reception in case your backyard is flooded, for example. You can also contract a floor to be set up outside so that the lady's don't get their heels stuck in the grass, or give them heel protectors in cute wedding favour bags.
It may be a good idea to have some outdoors heaters prepared for the evening. Get some extra outdoor lights and a lot of candles just in case, making your plan B as bright as your plan A!
8. No backyard? No problem
There are a lot of venues all over the country with lovely gardens where you can hold your wedding reception. Whether you want a big country house reception, an intimate garden, or a spectacular mansion or medieval castle, there are all sorts of beautiful backdrops for your outdoors wedding reception. Some venues also have a license to host civil weddings and civil partnerships, so you can get married and celebrate the reception at the same venue. Many also offer rooms to accommodate you and your guests the night of your wedding, so you can enjoy some extra time with your friends and family.
We're positive that with these tips and a few wedding ideas up your sleeve you'll be able to host the most unforgettable outdoor wedding reception in your very own backyard, or in someone else's. Have fun picking your wedding decorations and all the details that will make your day extra special.