If fancy schmancy weddings aren't your thing, you may want to go with a cooler, grittier spot than your average ballroom or country estate. We've rounded up the best of the best warehouse wedding venues in Sheffield to help you find an amazing space that suits your style perfectly. From a museum to old warehouses, this list has something for everyone.
Here are a few dreamy warehouse wedding venues in Sheffield.
92 Burton Rd
92 Burton Rd is a gorgeous 7,500 square foot warehouse wedding venue in Sheffield that's perfect for all styles and sizes of event. It has a cobblestone courtyard, exposed red brick walls and distressed concrete flooring - basically all the hallmarks of a killer industrial-chic event space. As an added bonus, the warehouse is home to a handful of independent business - including a pizzeria and bakery - that can cater your event.
Trafalgar Warehouse
This 1930's warehouse has stood the test of time and has plenty of vintage, industrial charm. Trafalgar Warehouse's ground floor level has whitewashed walls, riveted beams and columns, a concrete floor, glass block windows and gets plenty of natural light. If you're looking for something a touch more intimate, head upstairs to its first floor. It has four separate areas that can be used to host your ceremony or reception.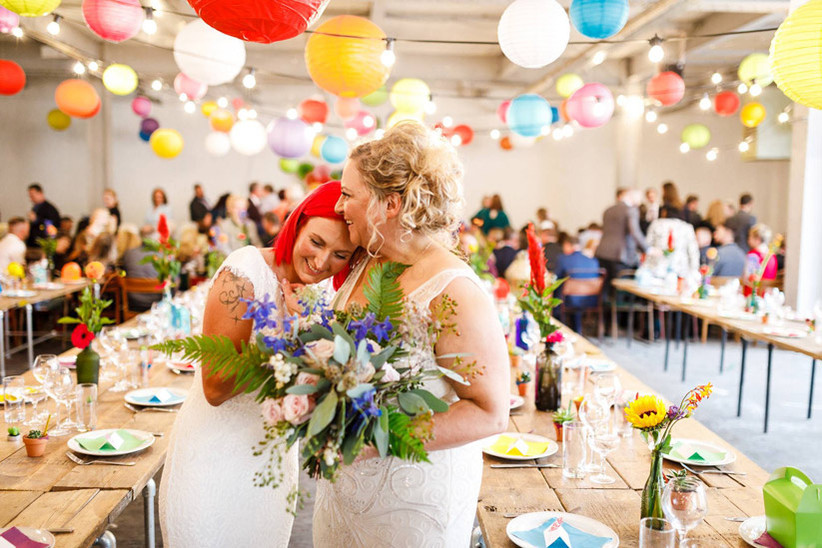 The Hide
Head to Sheffield's Industrial Quarter and you'll find The Hide, a 1920's warehouse space perched on the corner of Scotland and Lambert. Inside is a beautiful urban space with white brick walls, orangey-red floors, factory-style windows and plenty of space for friends, family and entertainment. It's even got catering covered - Percy & Lily's has two vintage Citroen H Vans inside the space where they serve food and beverages (your wedding menus, of course, can be customized).
Kelham Island Museum
Want an awesome industrial event space that'll also give your guests a bit of a history lesson? Kelham Island Museum may just be the warehouse wedding venue in Sheffield for you. It's a Victorian steelmaking museum that has a stunning, gritty interior (complete with exposed brick and beams and factory windows) and stellar views of the River Don. It can accommodate weddings both big and small, so it's perfect for all types of celebration.
The Chimney House
The Chimney House is an award-winning riverside event venue with plenty of style. Its interior boasts exposed brick, wooden beam work, murals and plenty of cool knick-knacks and decor pieces (so you won't have to invest in too many wedding decorations). Its staff will craft a bespoke wedding package just for you and help put together a truly magical, one-of-a-kind event.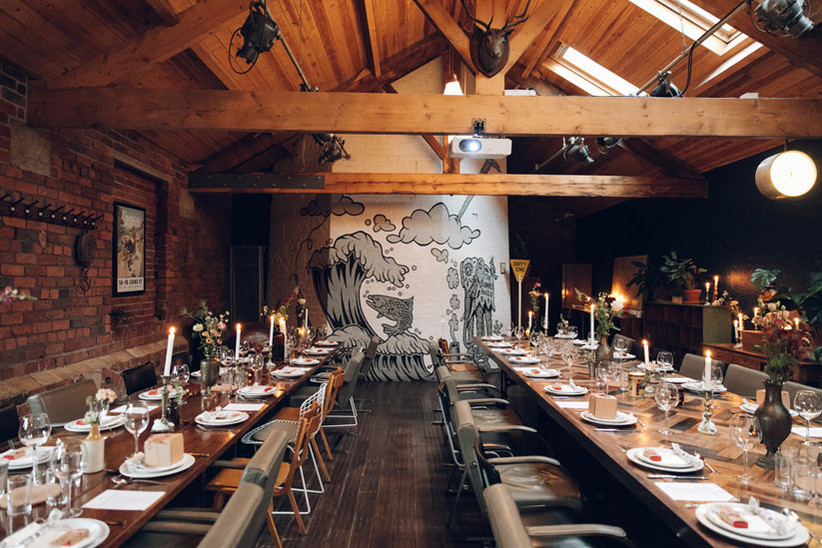 The Mowbray
The Mowbray is The Chimney House's sister venue and is just as gorgeous and industrial-chic. It was built in the late 1800s and initially used as a steel merchant. The space has since been made over and is definitely more on the elegant side, with white brick walls, sky-high ceilings, huge windows and a private terrace that's perfect for wedding photos.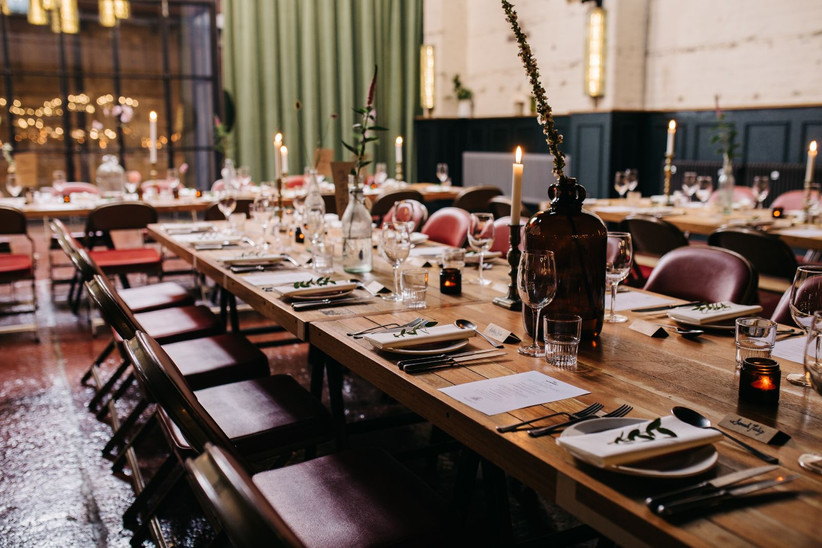 99 Mary Street
99 Mary Street is a warehouse wedding venue in Sheffield located in the heart of the Industrial Quarter. It's a blank canvas of a space with exposed red brick, concrete flooring, a bright red sliding door (the ideal wedding altar backdrop), visible ductworks and everything you'd expect from a factory-style event space. It also has a courtyard you can make use of if the sun is shining.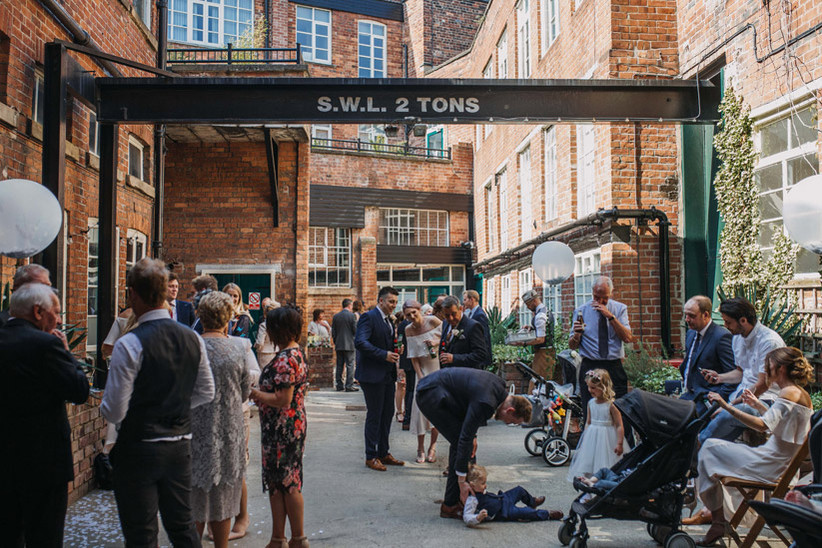 Find more wedding venues on WeddingWire »