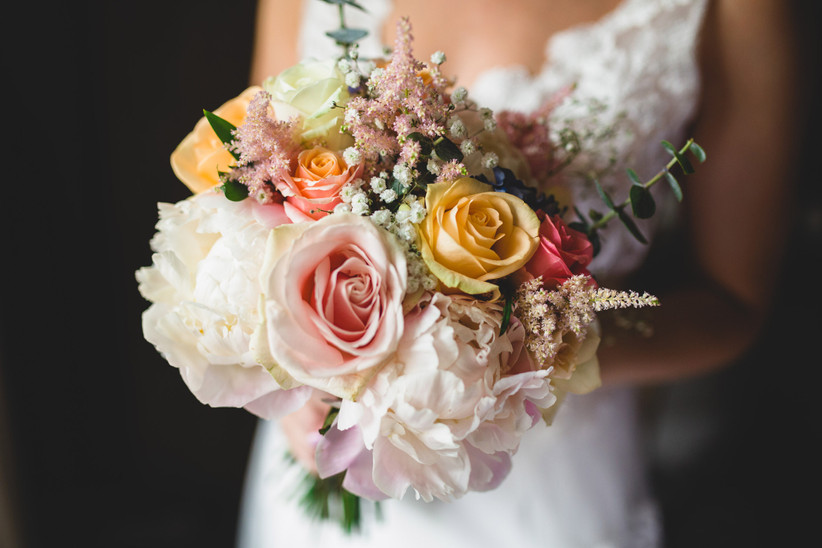 Hands up if choosing your wedding flowers is the bit you've most been looking forward to! We LOVE a good floral display, especially when the blooms reflect the season and are freshly plucked when they're at their most beautiful. To help ensure you have a show-stopping selection on your big day, we rounded up the best summer wedding flowers in bloom during your wedding month. From vibrant Sunflowers to royal-inspired Lily of the Valley, you're guaranteed flowers that are totally Instagram-worthy. Pinterest boards at the ready, it's time to delve into the world of fabulous summer florals!
Here are the best summer wedding flowers in bloom during your wedding month.
June wedding flowers
Long, balmy days have FINALLY hit the UK in June and with them come a whole host of beautiful and fragrant blooms. Golden yellows and reds are a guaranteed hit at this time of year and with Marigolds, Sunflowers and the majestic red Fire Lilies at their best it's not surprising.
If cool tones are more your thing, June is also the perfect month for lilac and lavender shades with Grape Hyacinths, Delphiniums and Aster all blooming to create the pinky-purple palette of dreams! Team your bunches with a floral wedding cake for extra flower power!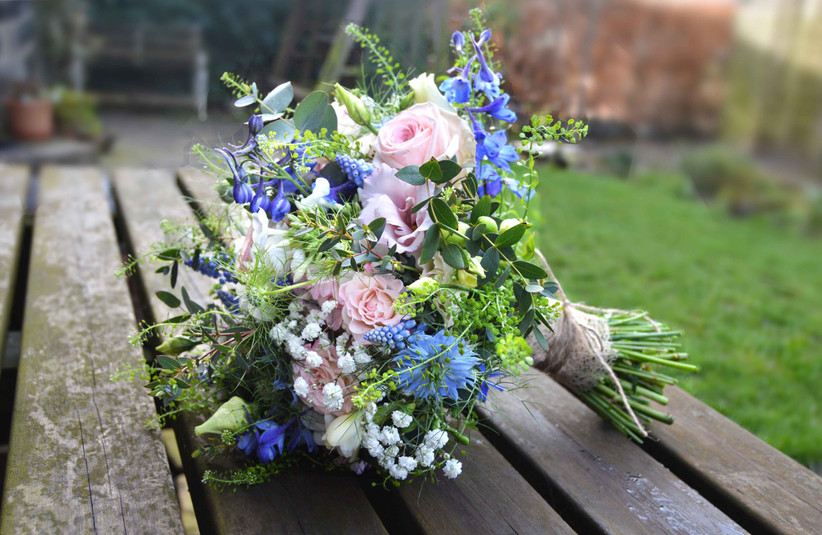 Top tip: Sticking with seasonal flowers will help keep your wedding budget in check as your florist can source locally grown blooms and forgo hefty shipping costs.
July wedding flowers
As the days stretch out even further so too does the list of available blooms! July brings with it a delicate and fragrant bunch that would add a touch of magic and whimsy to any wedding day. Hyacinths and Tulips will perfectly scent your day as well as look simply enchanting spread across your reception tables.
If you're a traditional bride at heart and fancy taking your inspiration from Meghan Markle's wedding look, you can't go wrong with Lily of the Valley which is one of the best summer flowers available. Add in some Gypsophila or white roses for an all-white super-chic look.
Top tip: If you're throwing an eco-friendly wedding seasonal, locally grown flowers are a great choice as they reduce your carbon footprint!
August wedding flowers
Summer wedding flowers are at their peak during the UK's warmest month and so you have an abundance of blooms to choose from. Roses enjoy a particular beauty in August and come in many shapes and colours; from large and fluffy Provence Roses to delicate Damask, you'll find a rose to suit you.
If you're after something a little less traditional, we're big fans of the Cornflower. Cornflowers have large spiky heads and come in a vibrant and distinctive blue. Team summer brights with pastel Hydrangeas for a pretty and balanced palette that is romantic and enchanting.
Top tip: Don't make your filler and foliage an after-thought when it comes to your summer wedding flowers, adding sprigs of eucalyptus and mint can add rustic texture to bouquets as well as a glorious scent!
Find your wedding florist on WeddingWire »