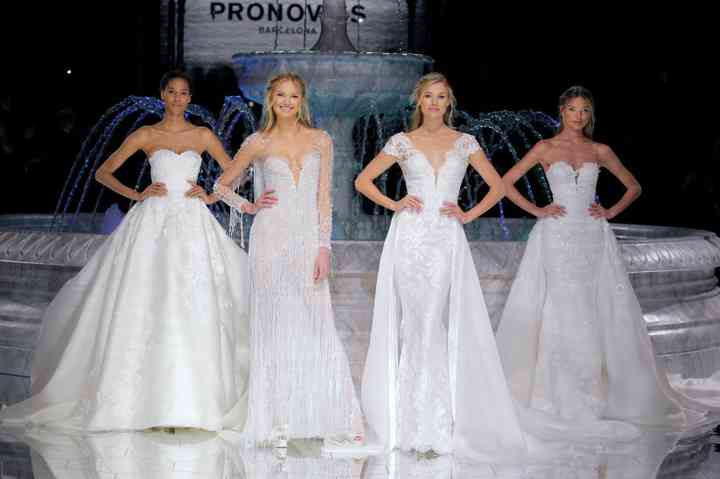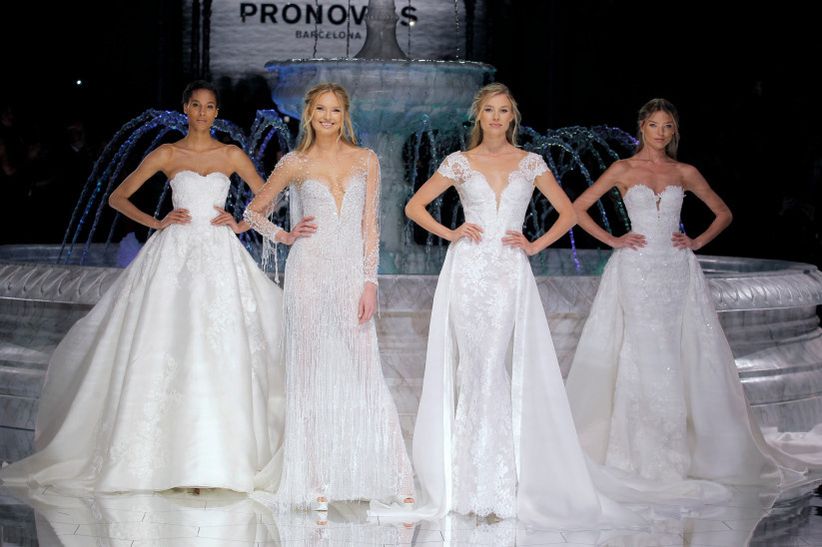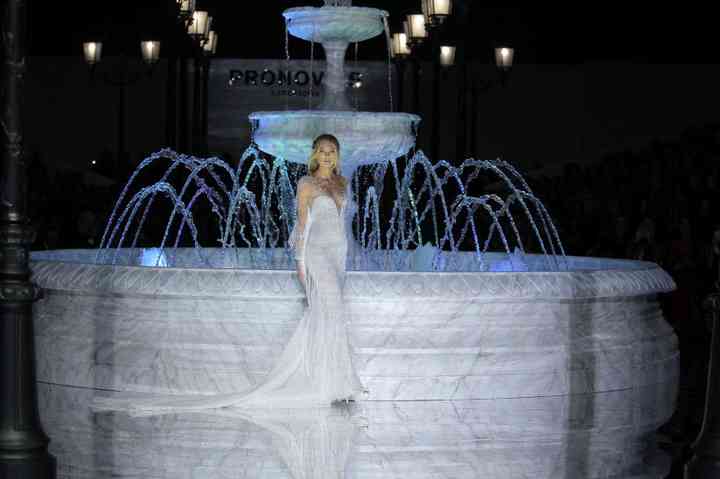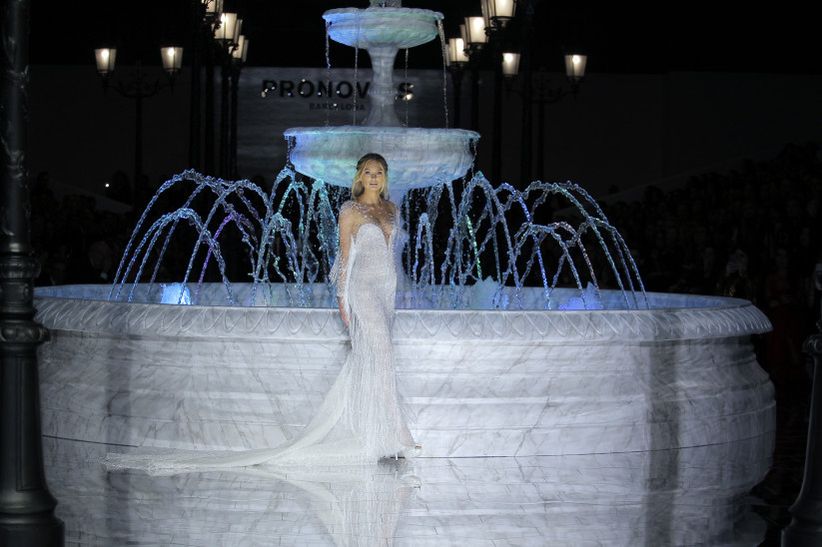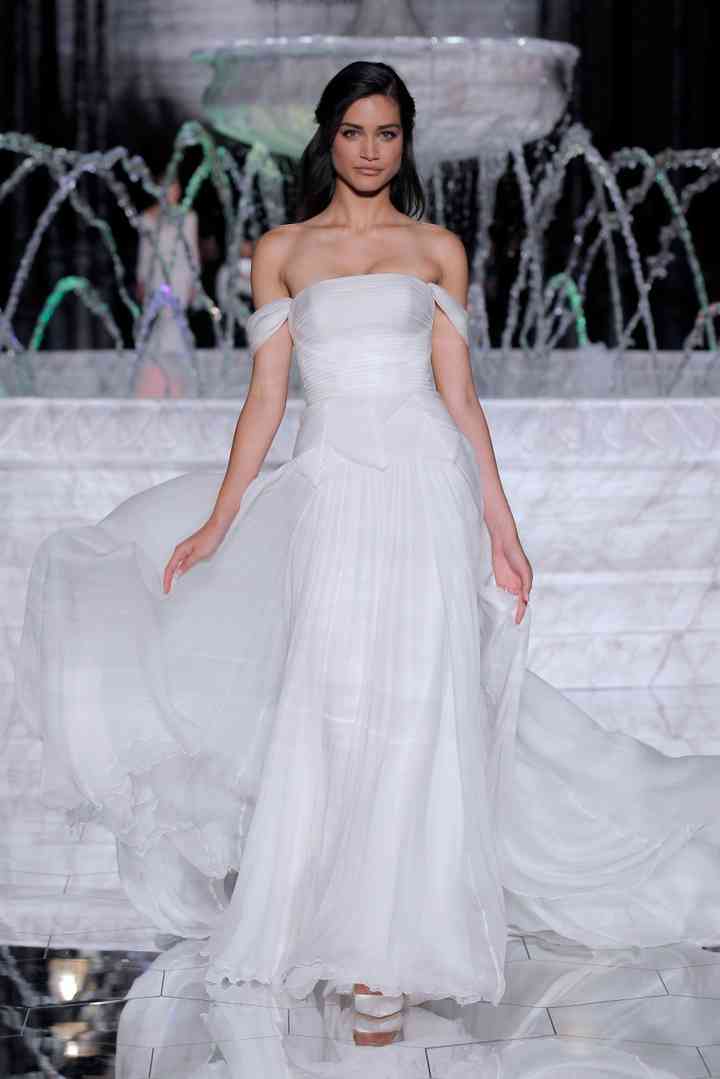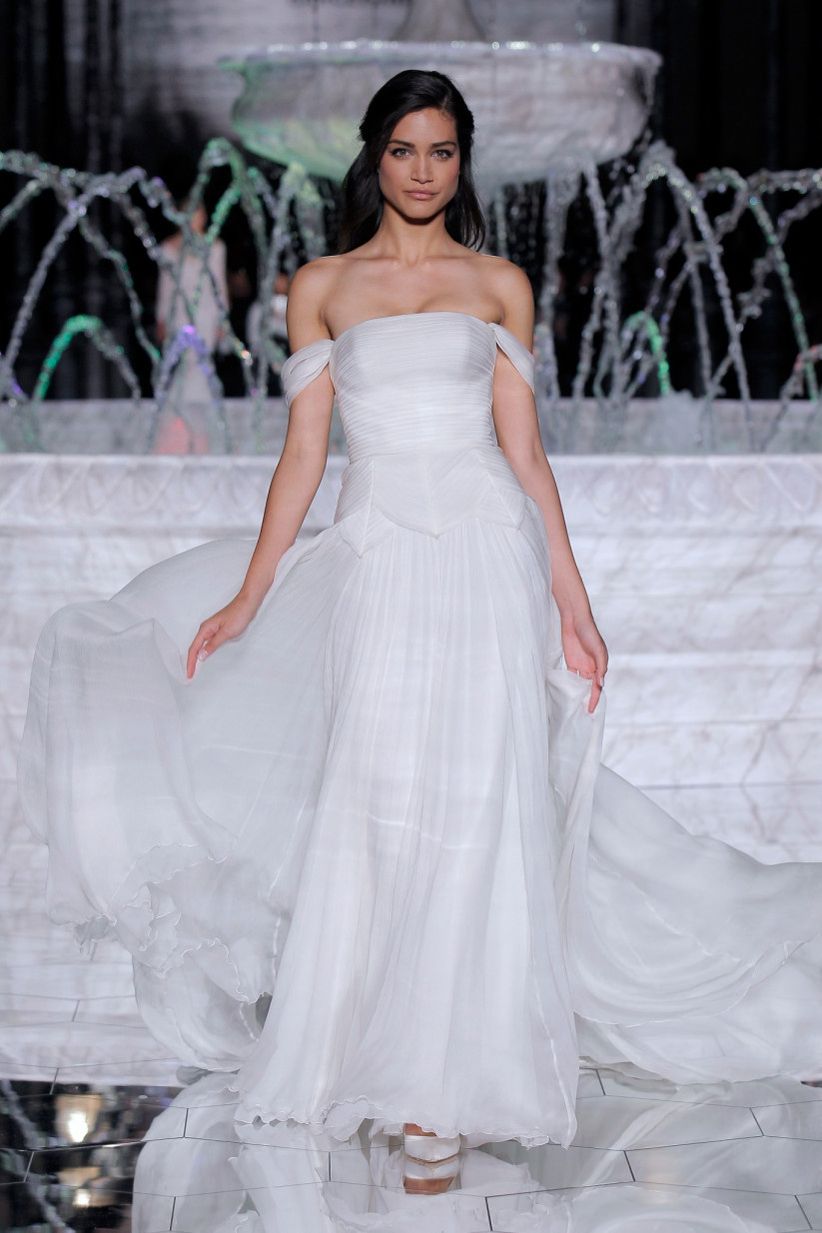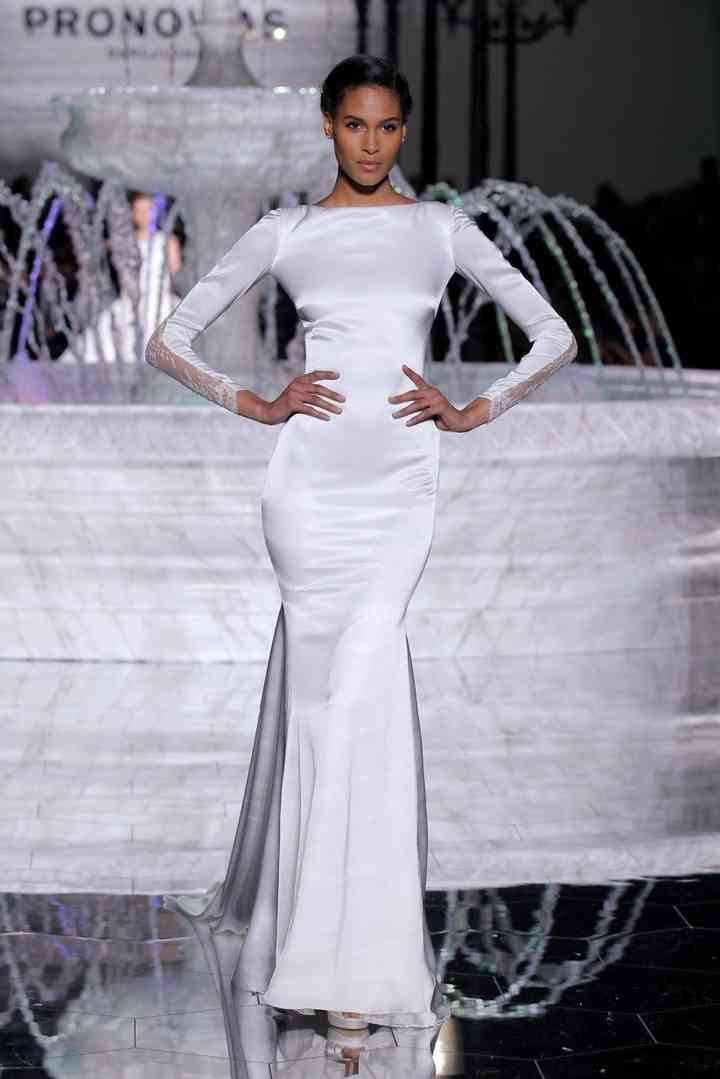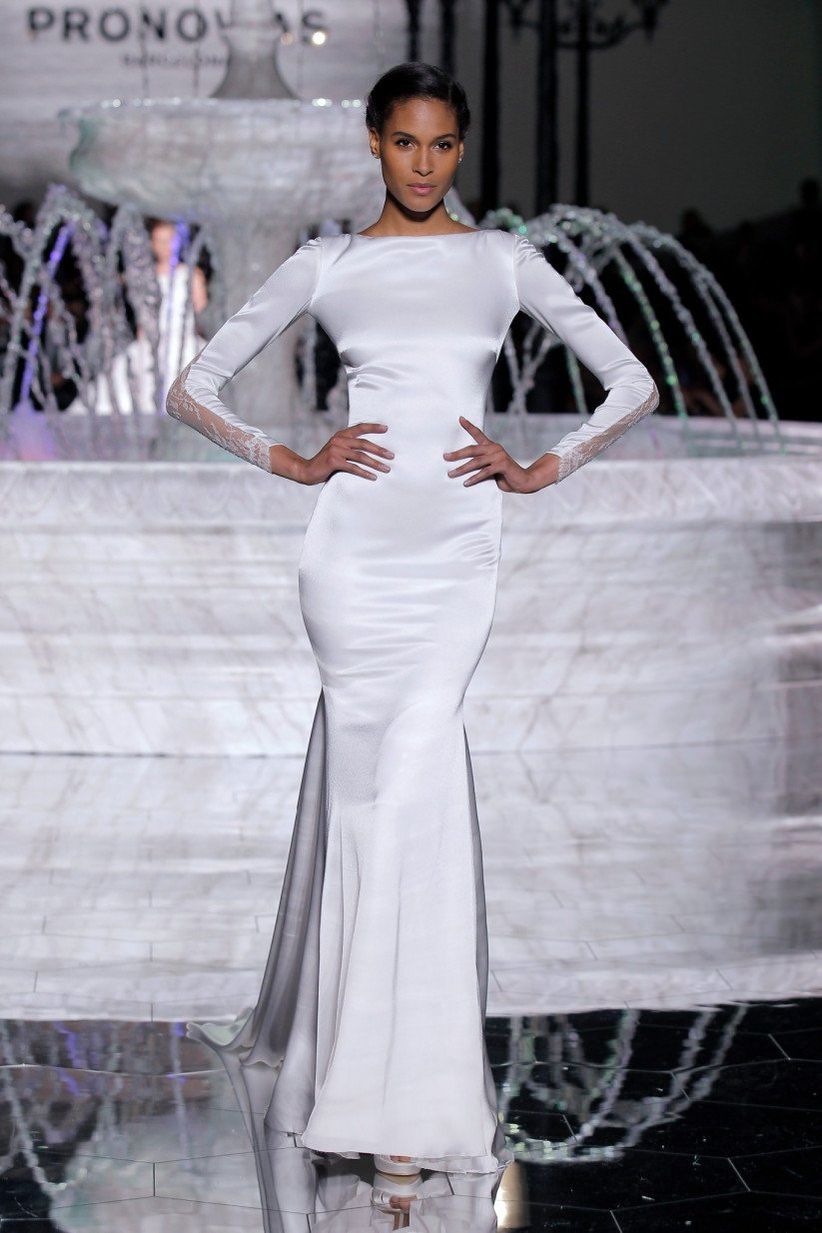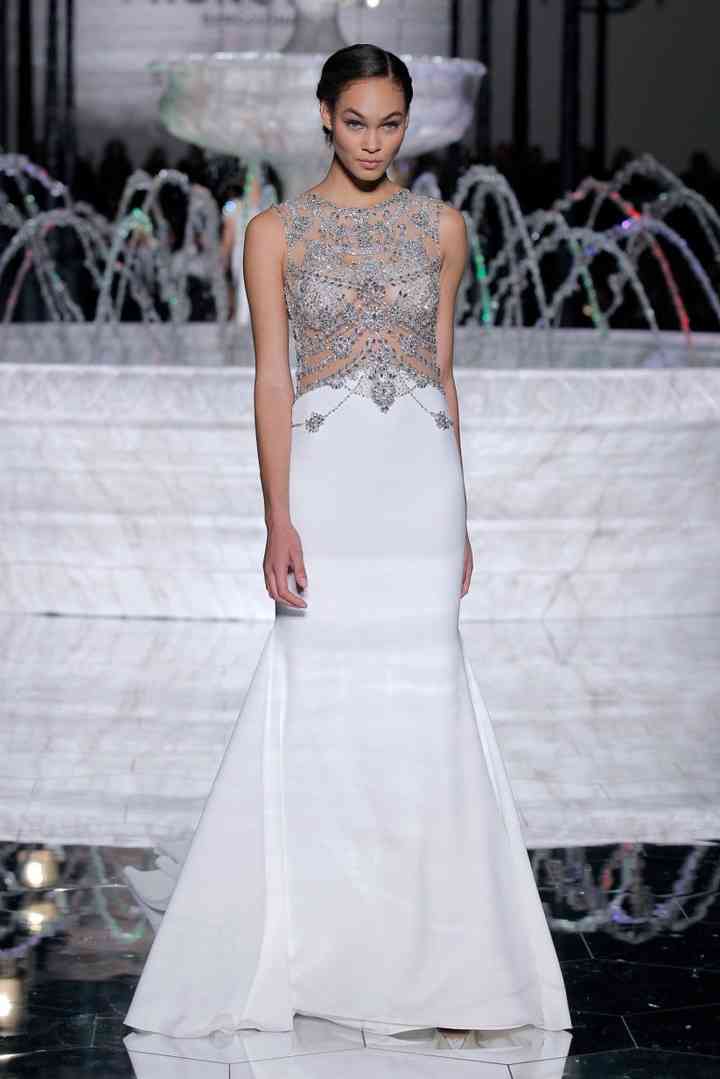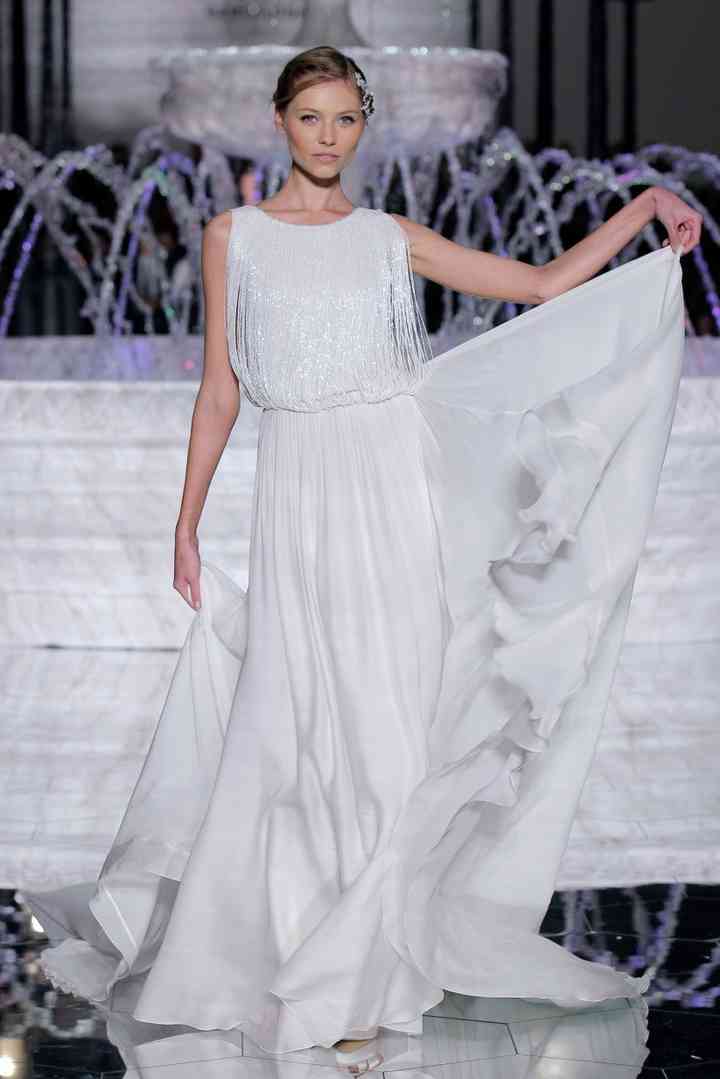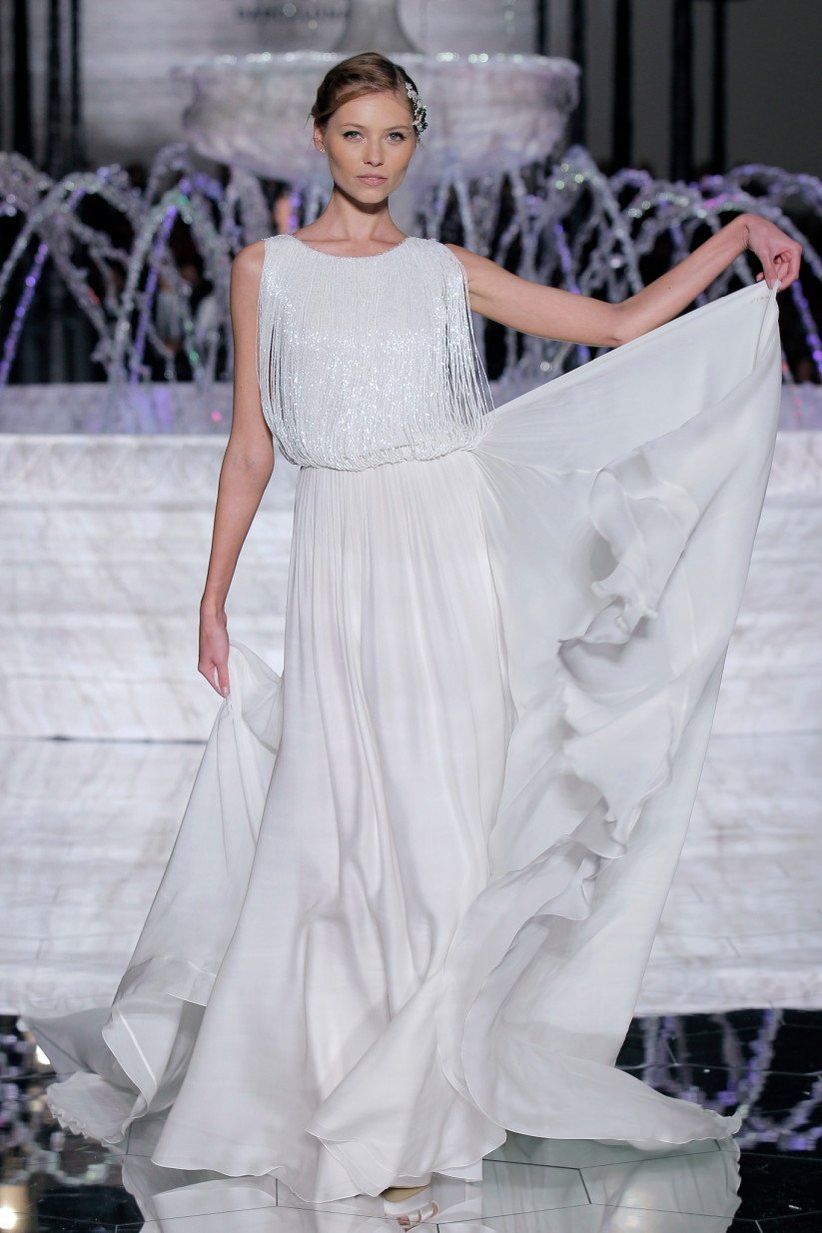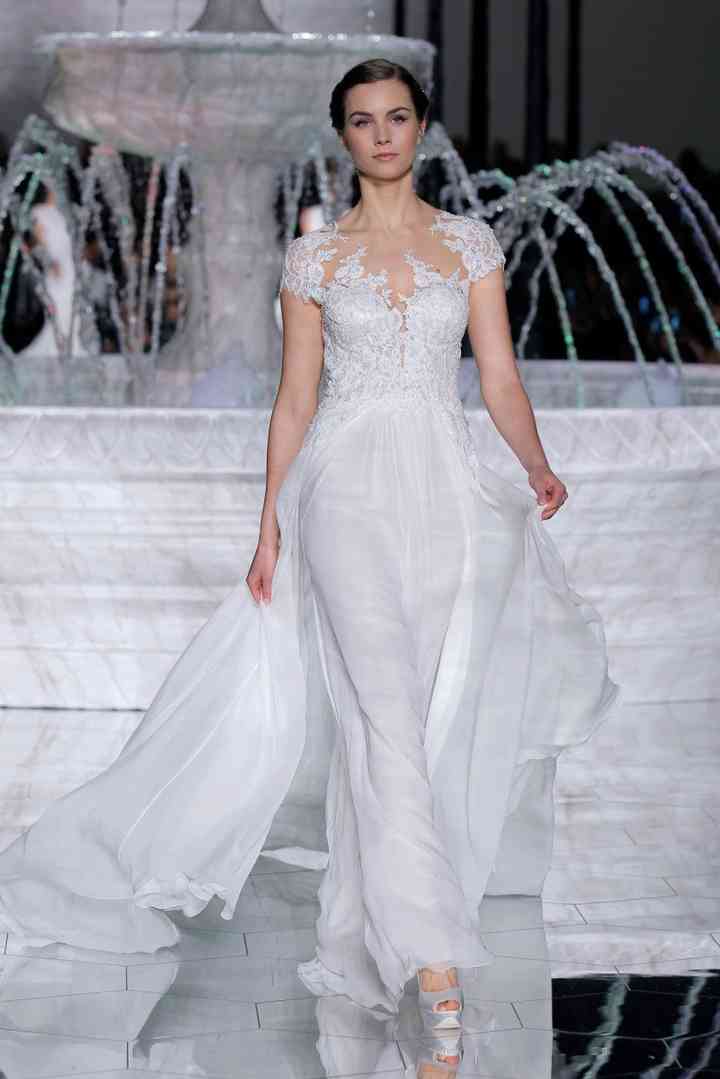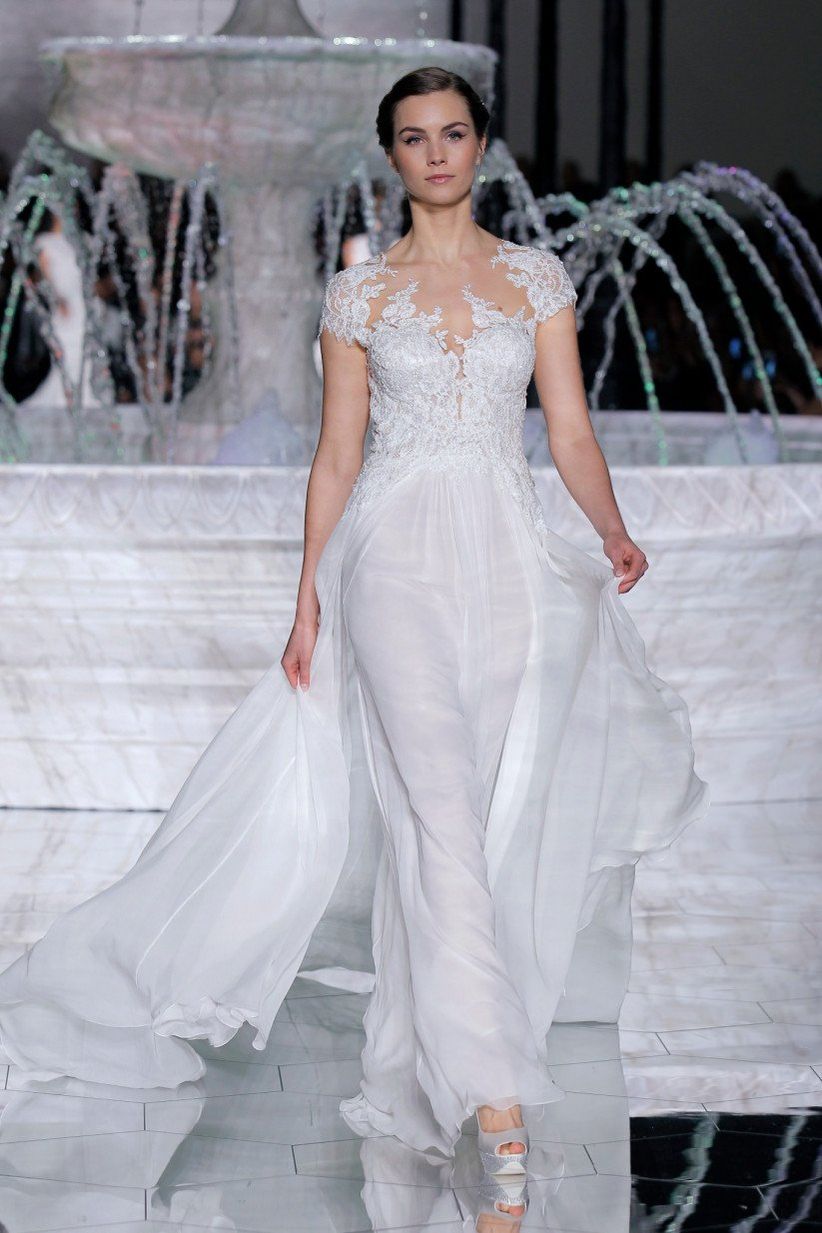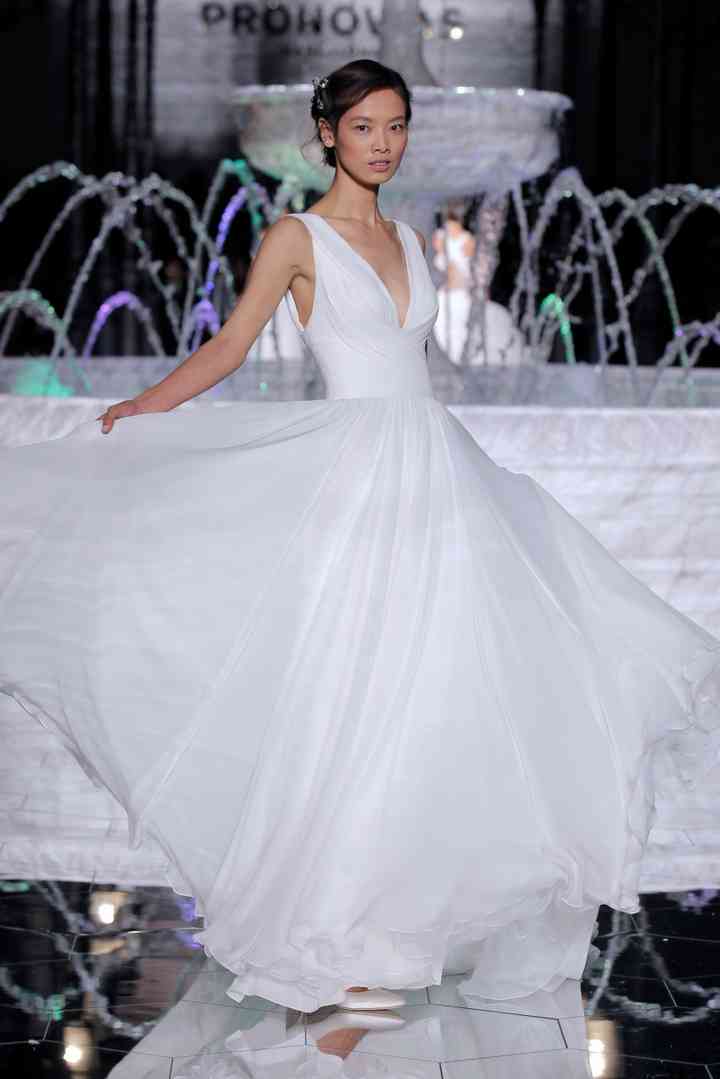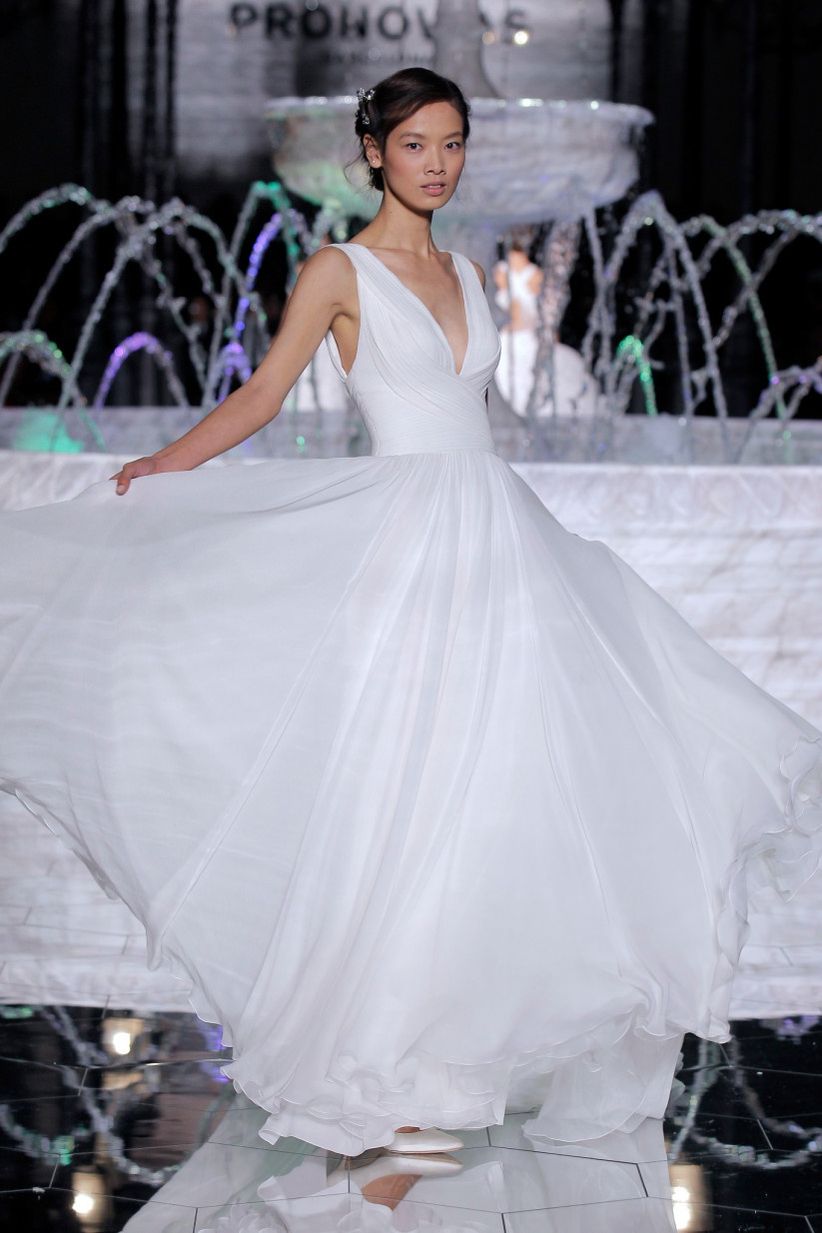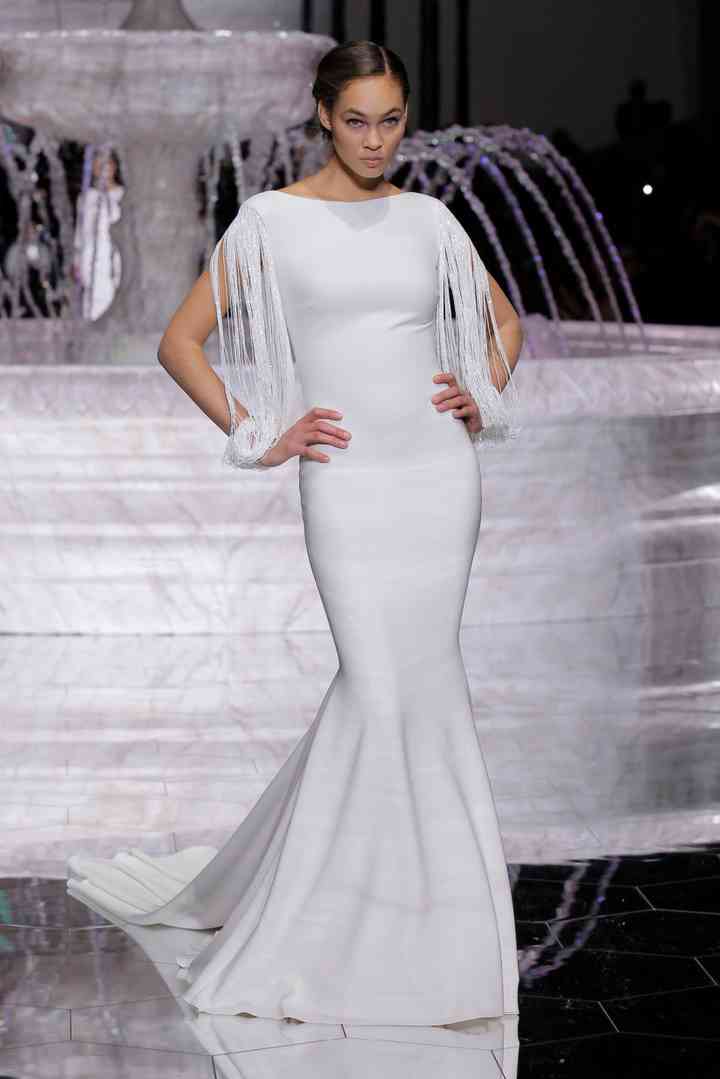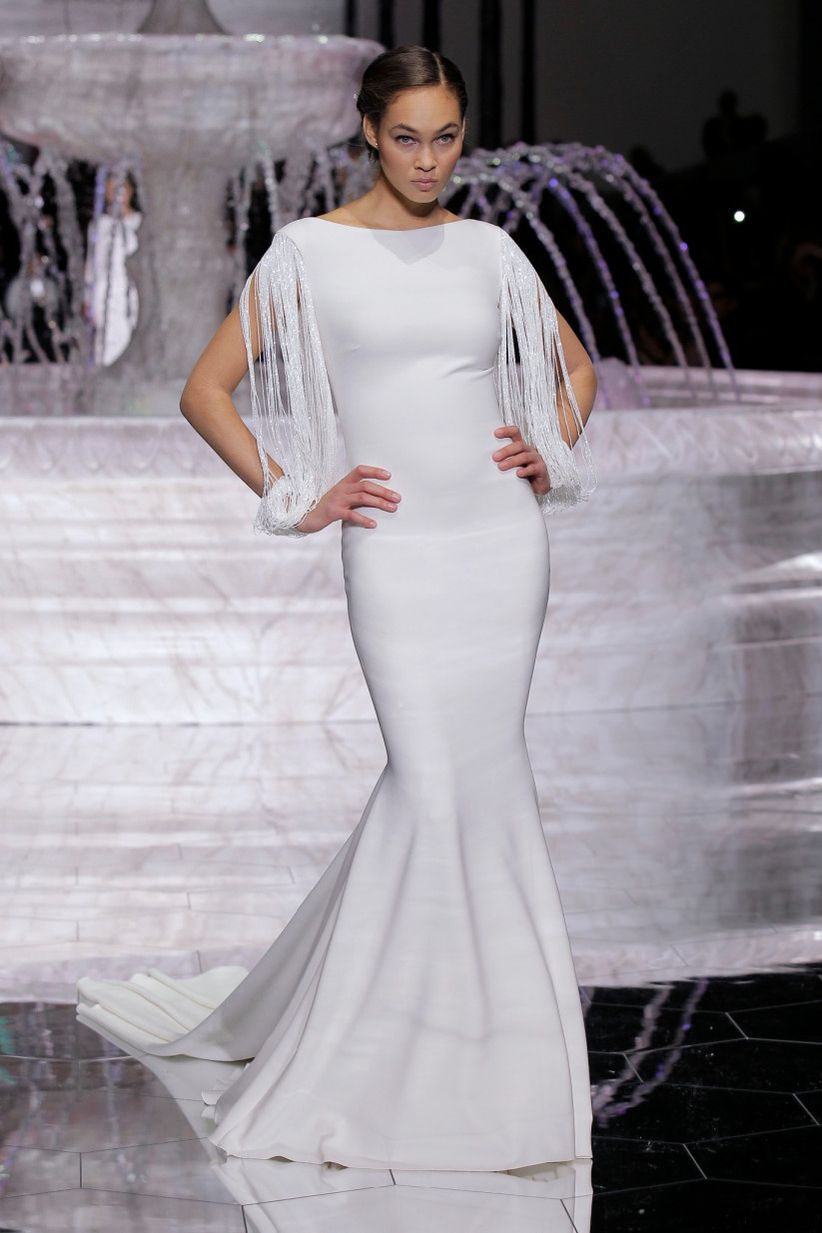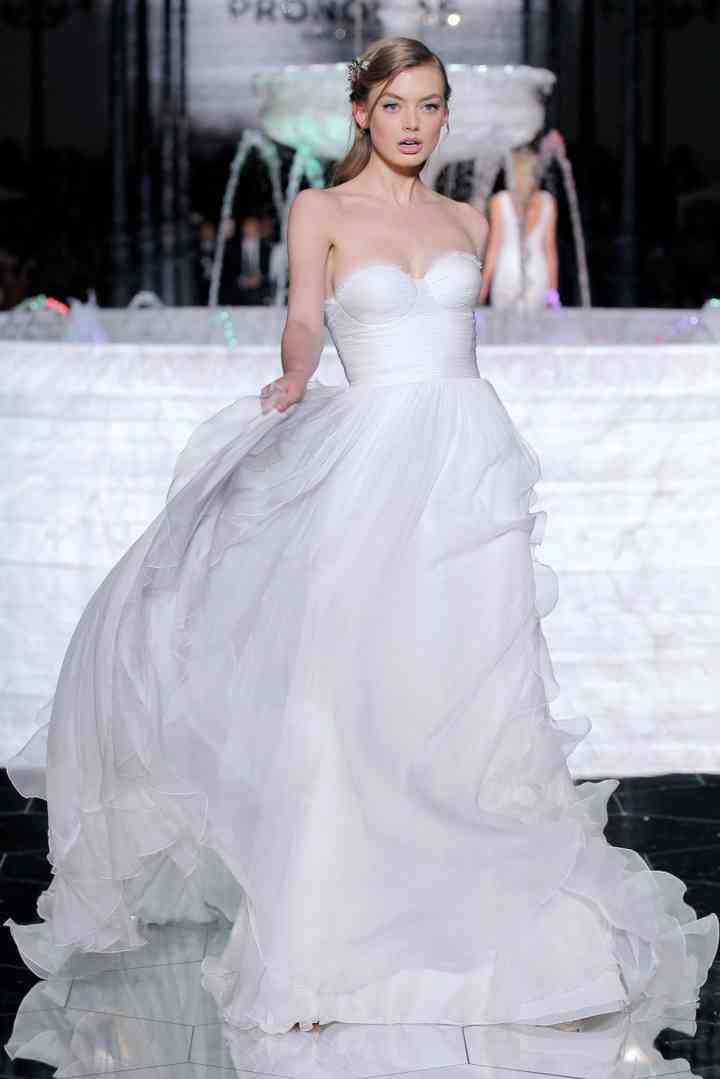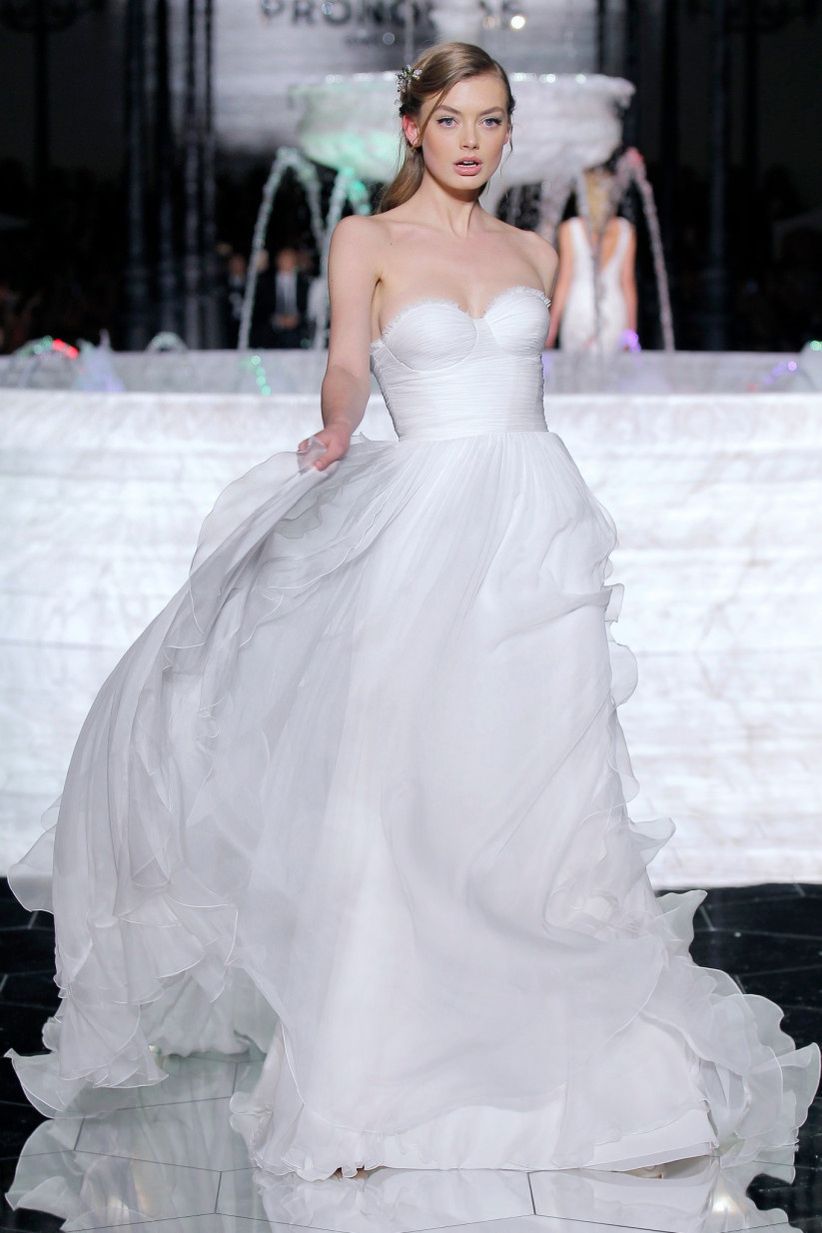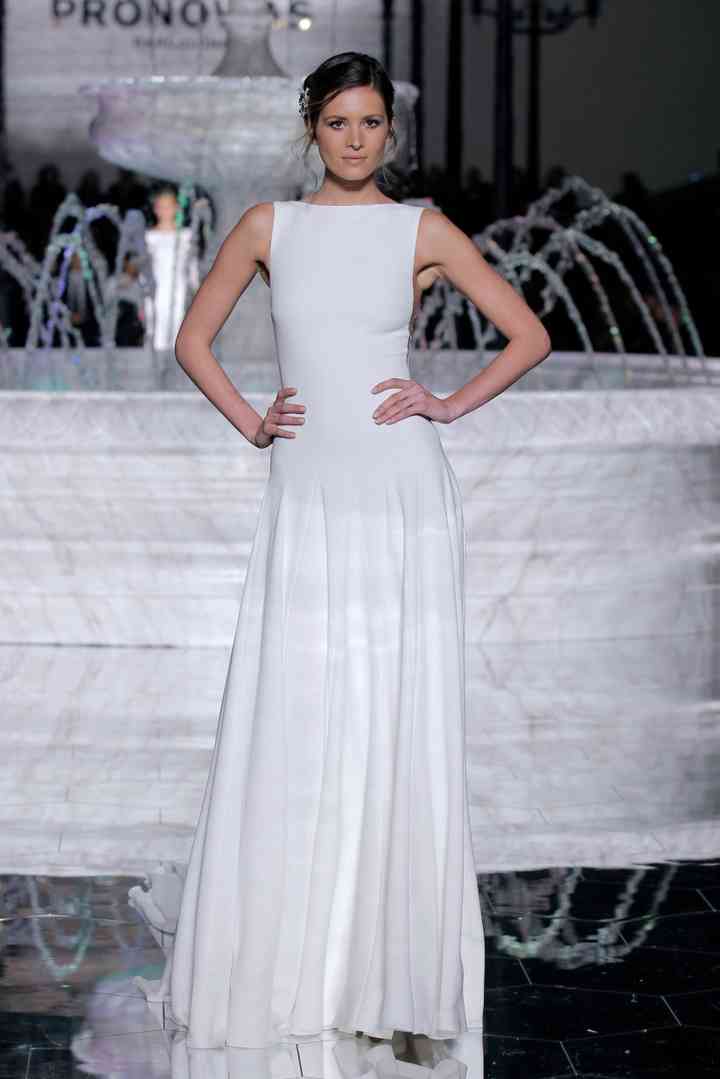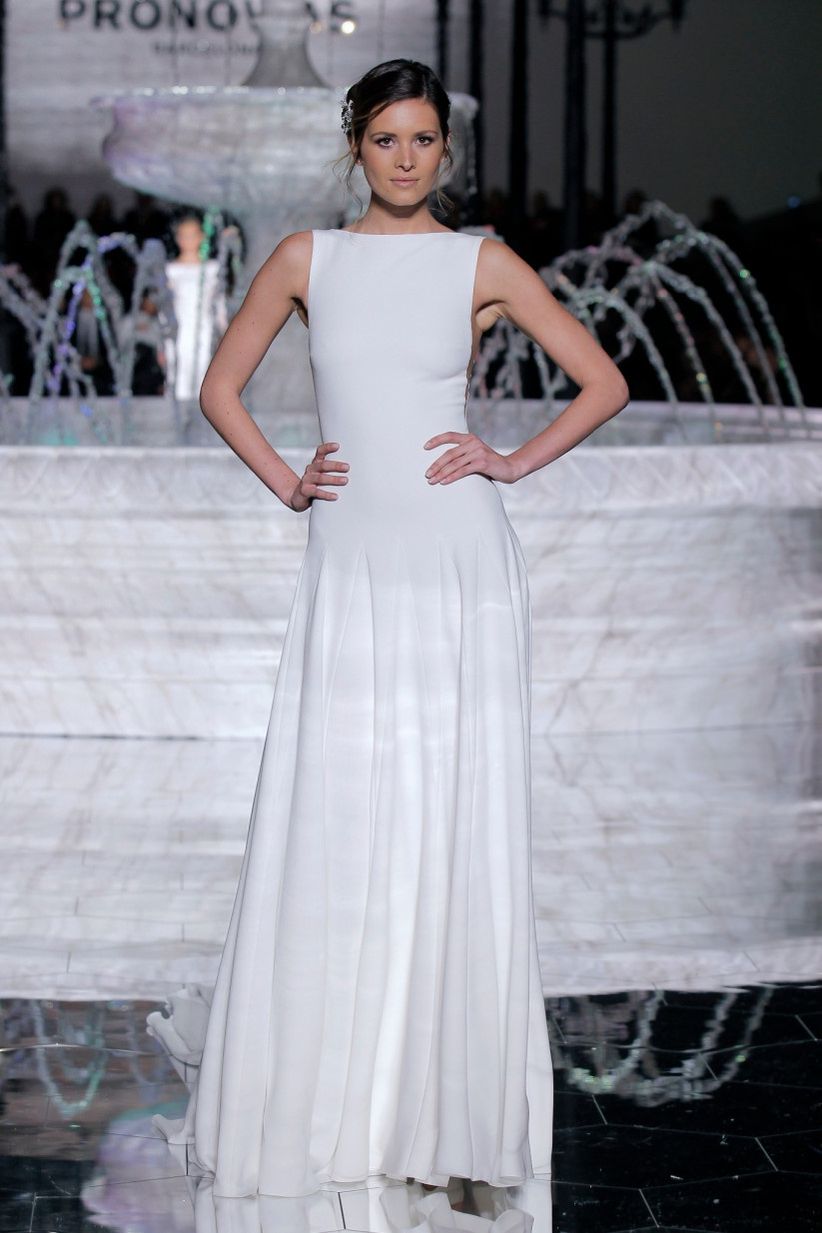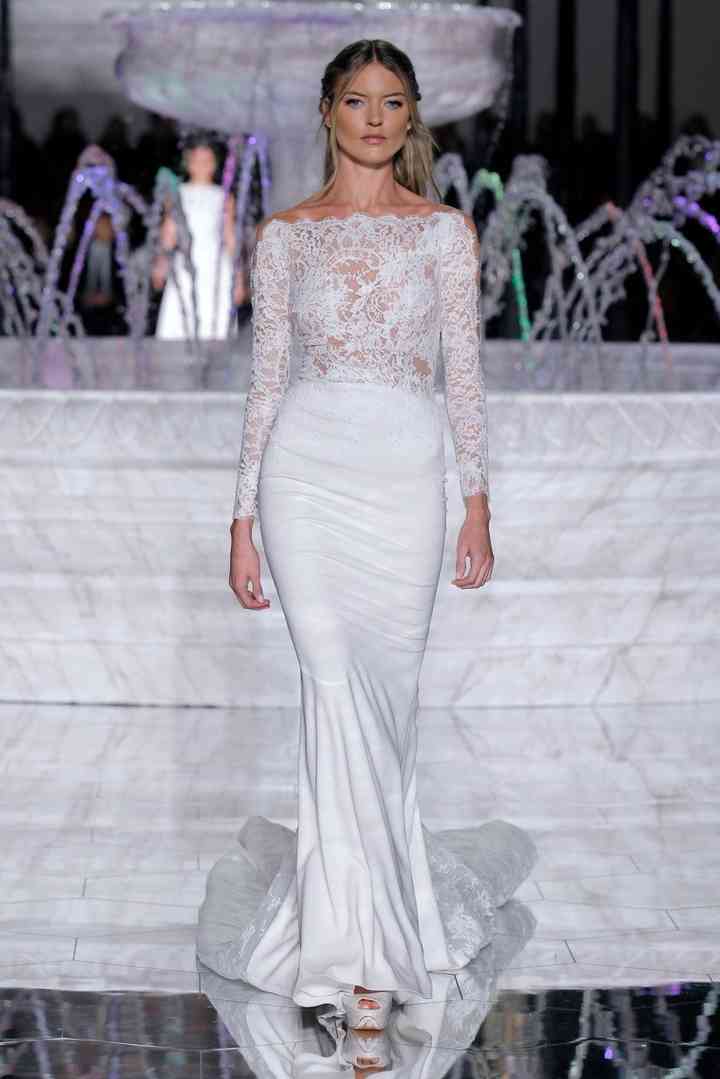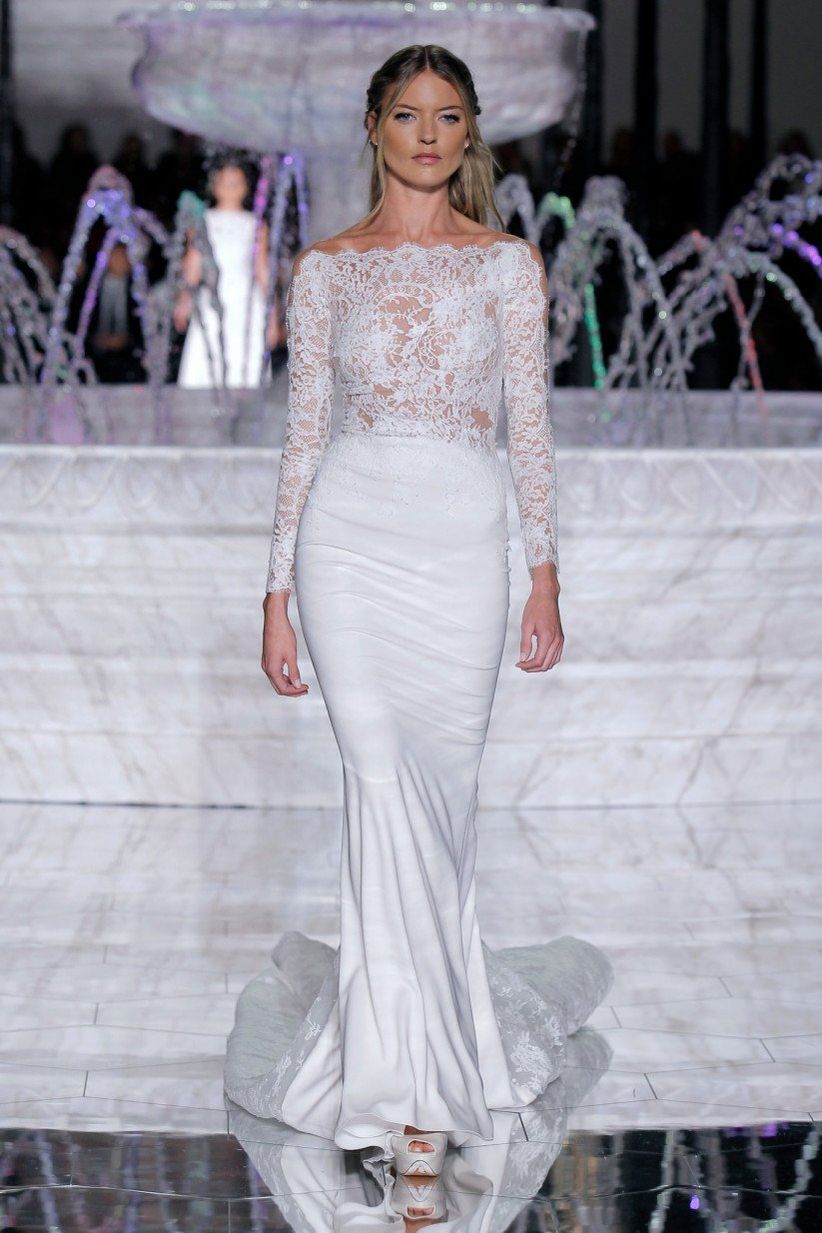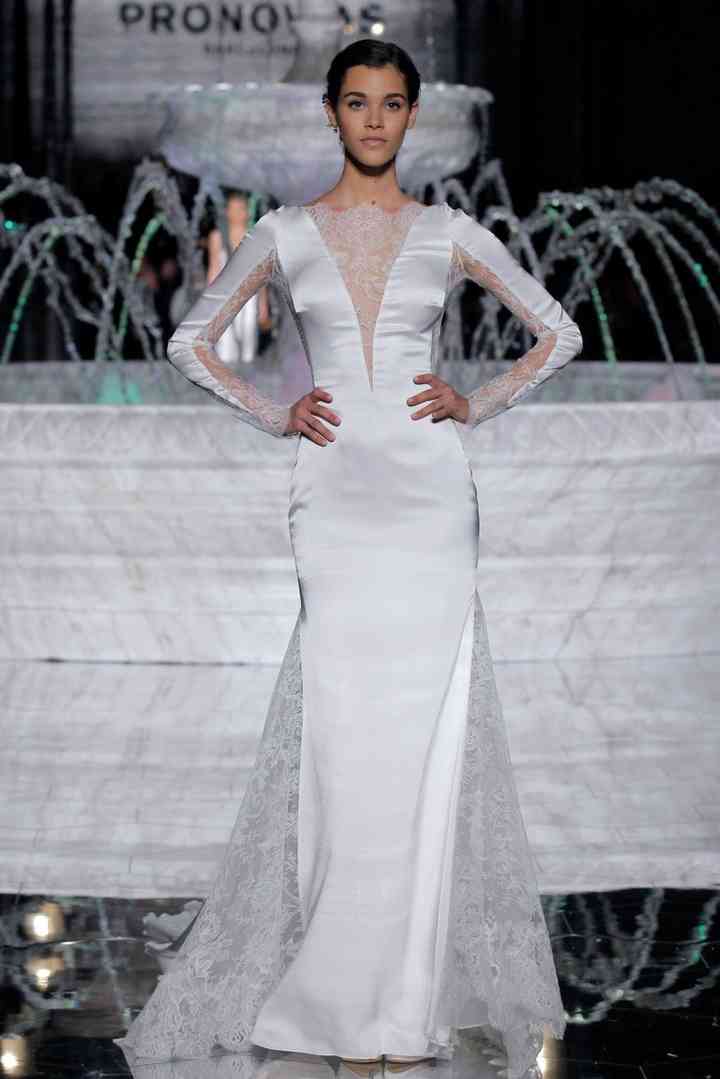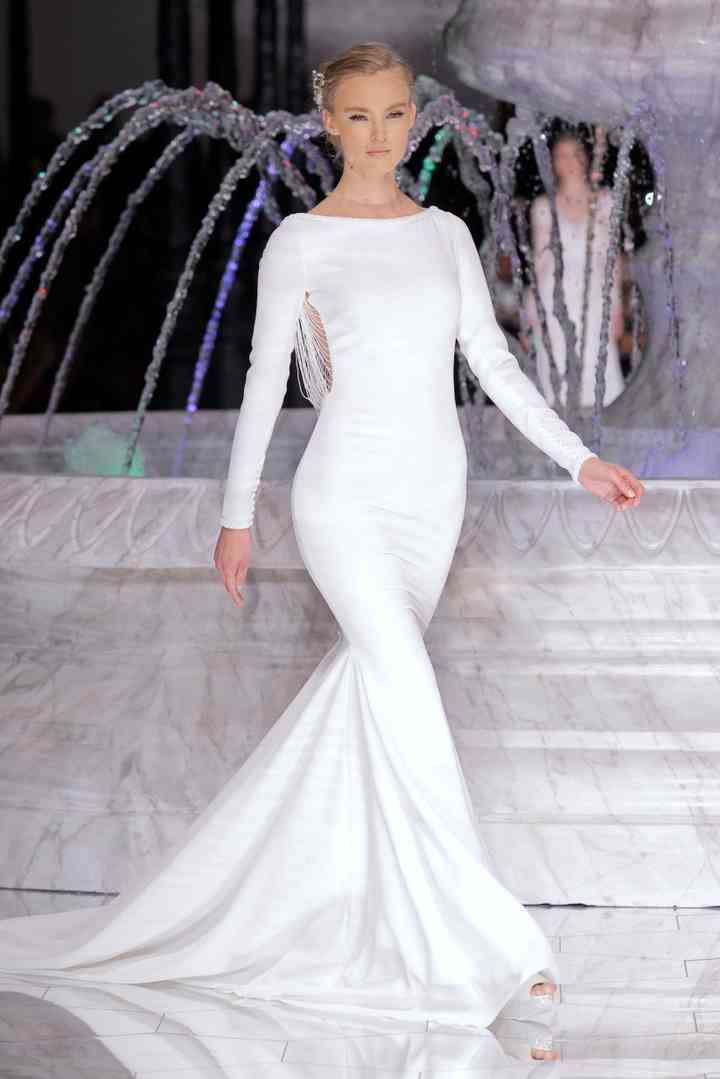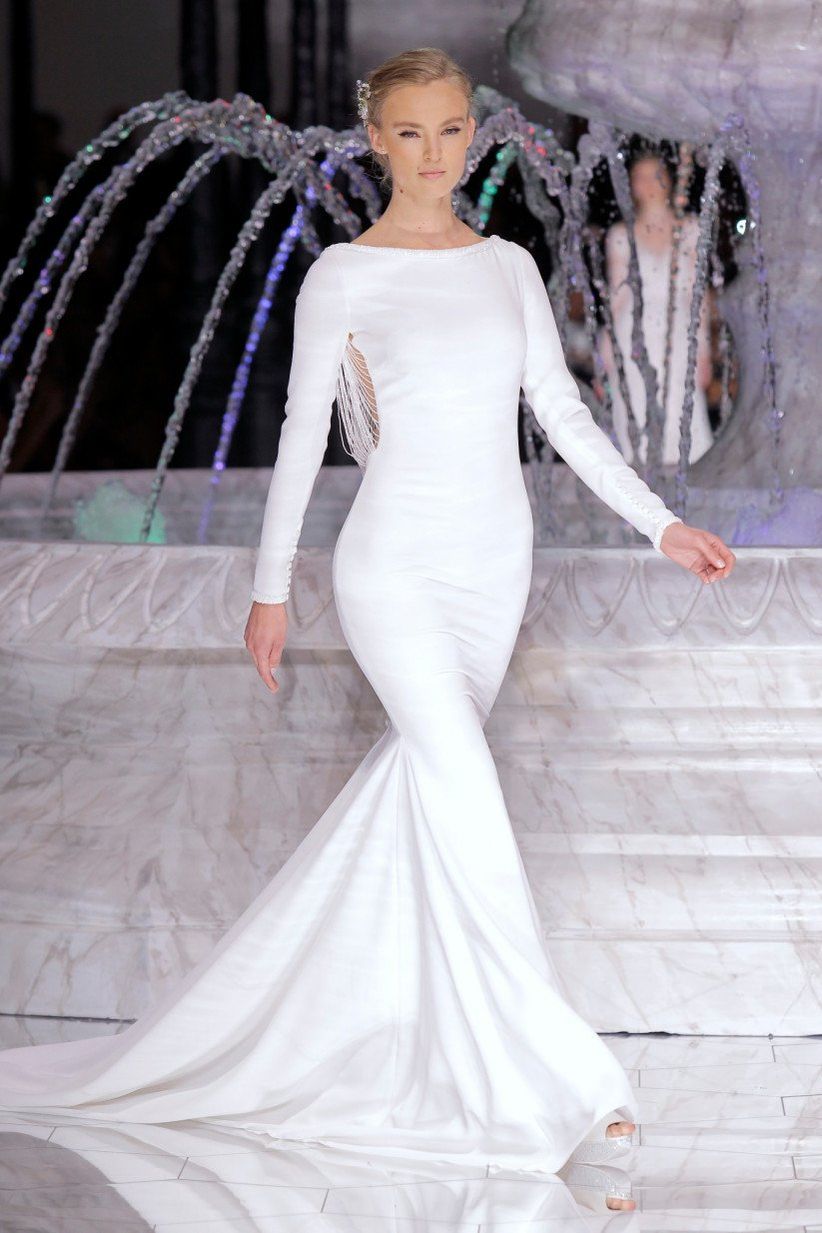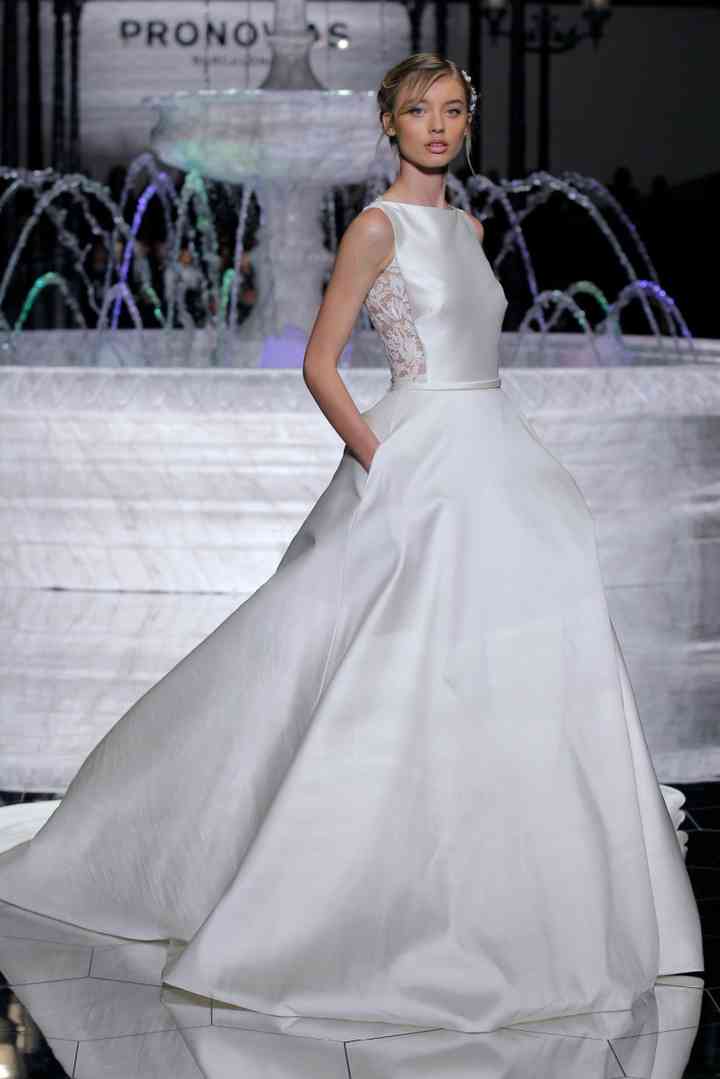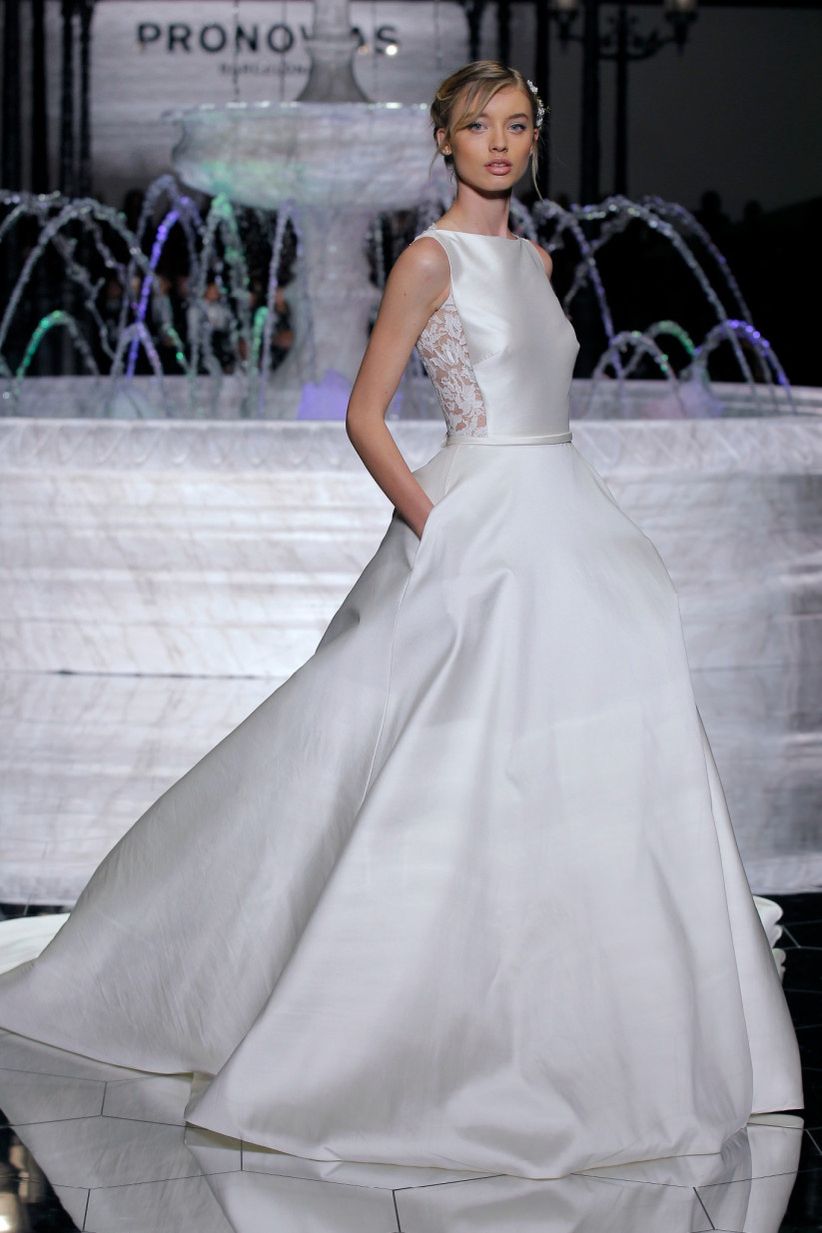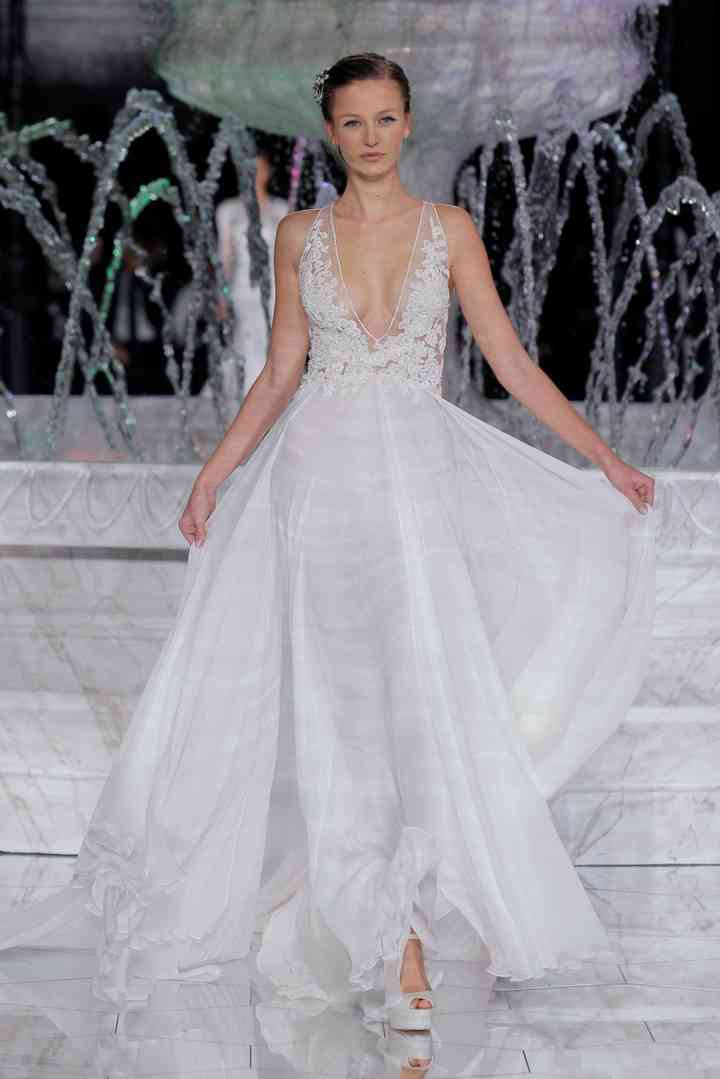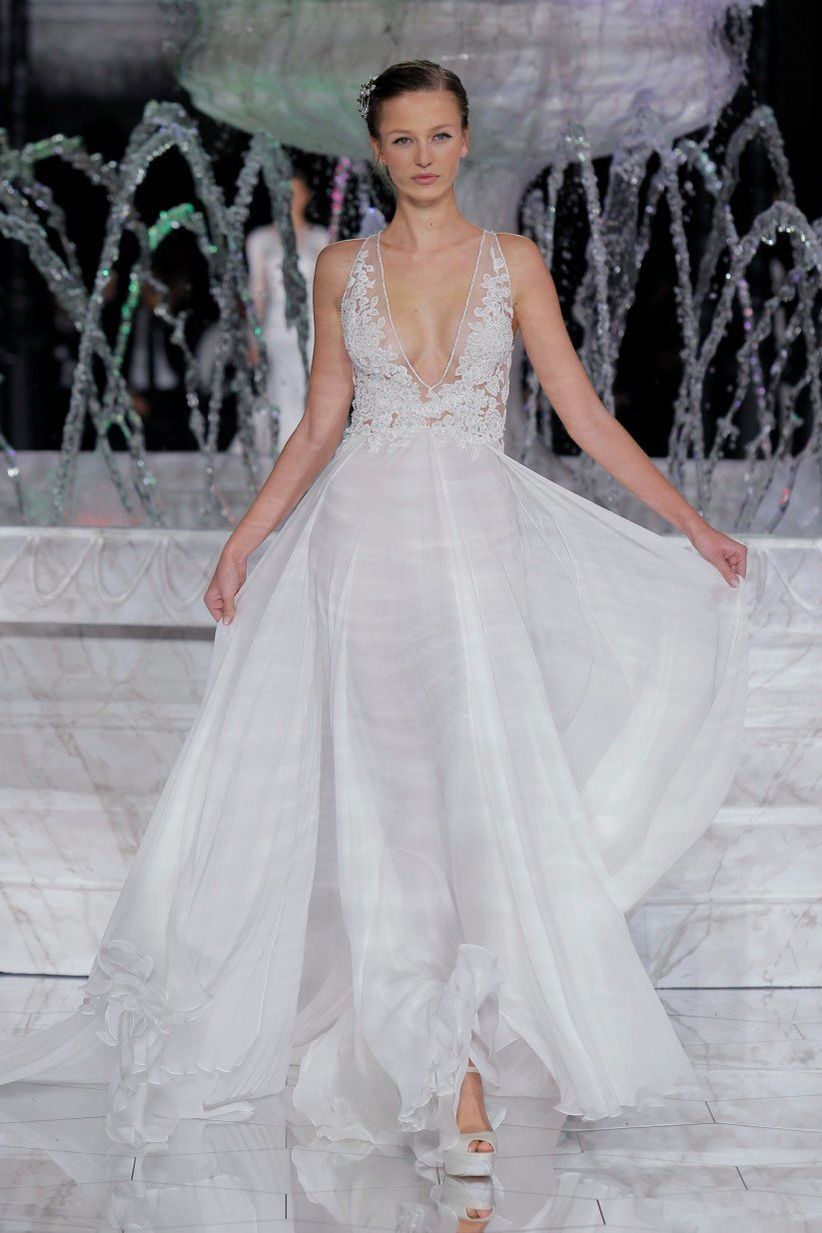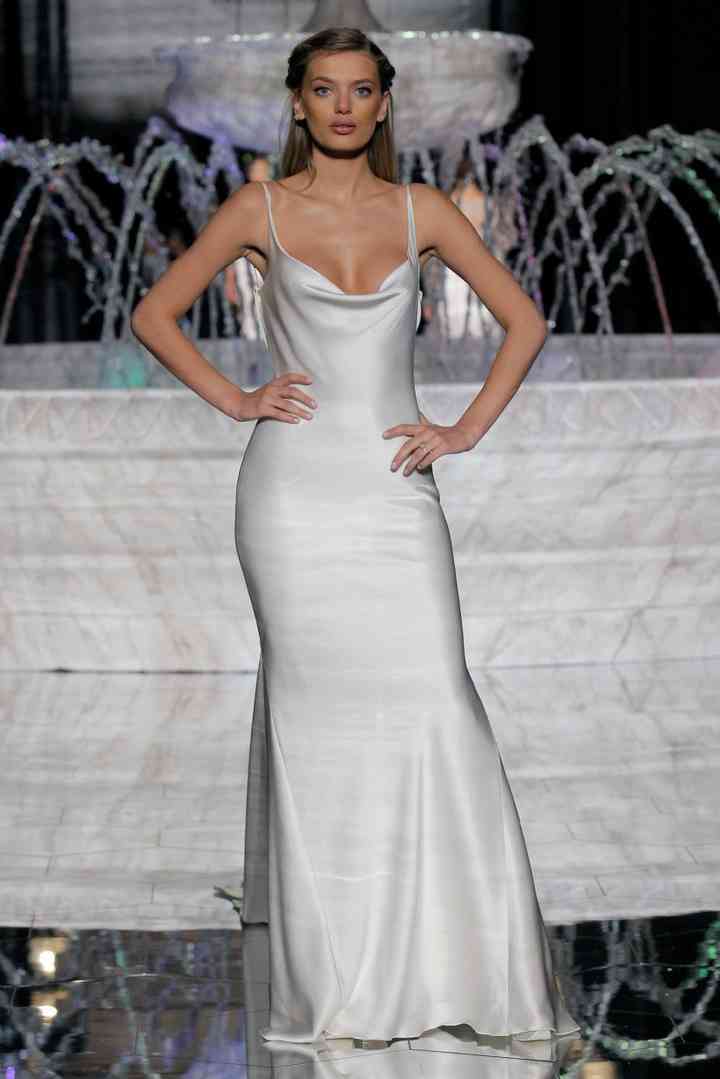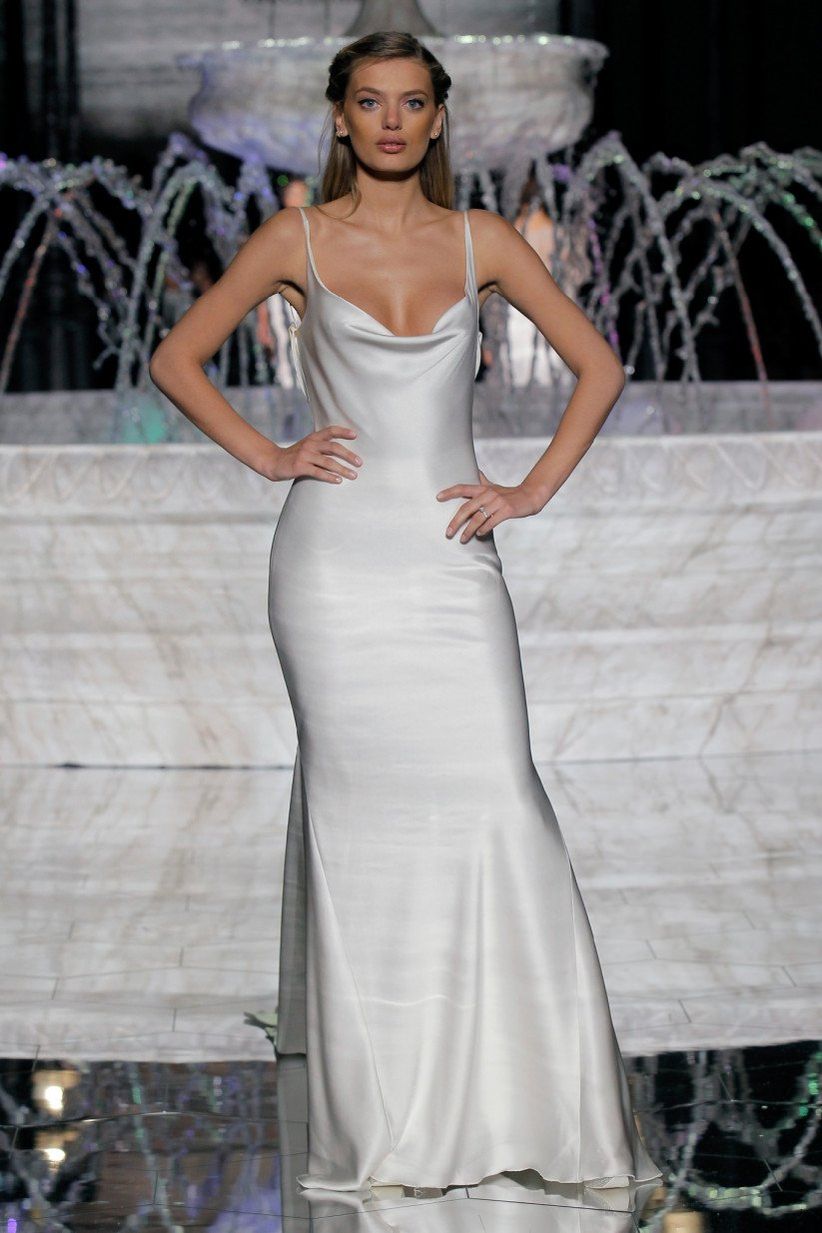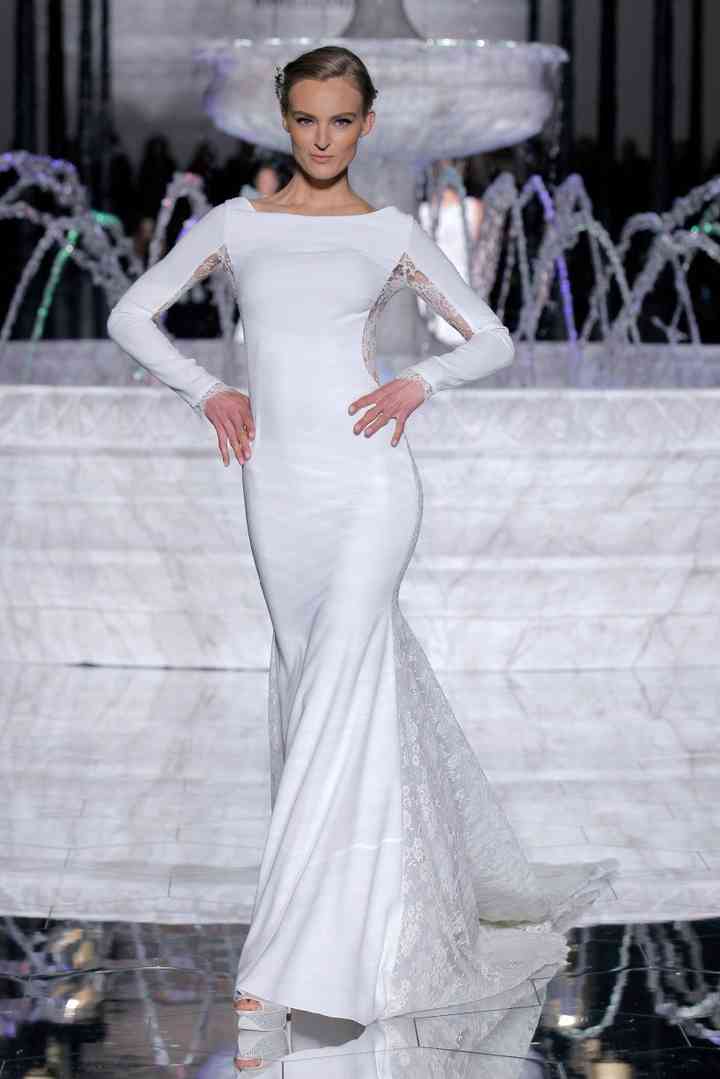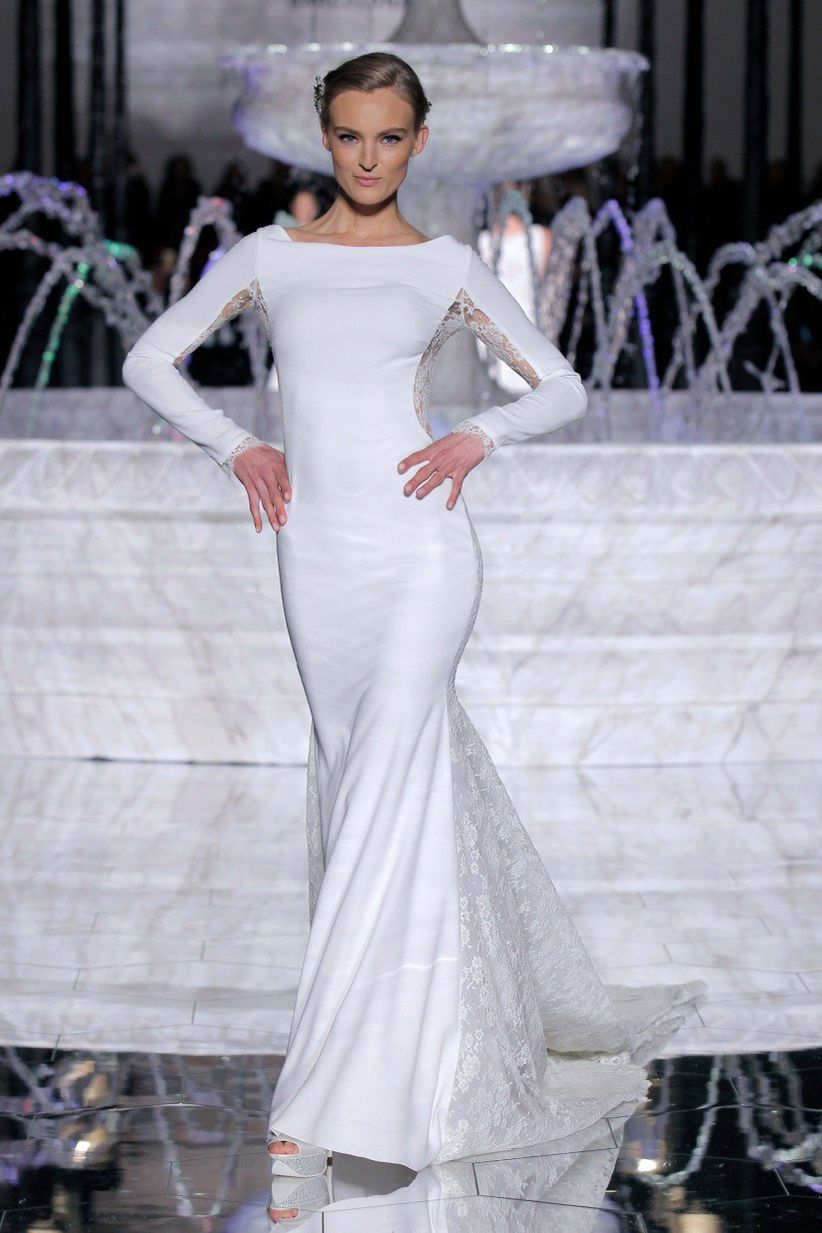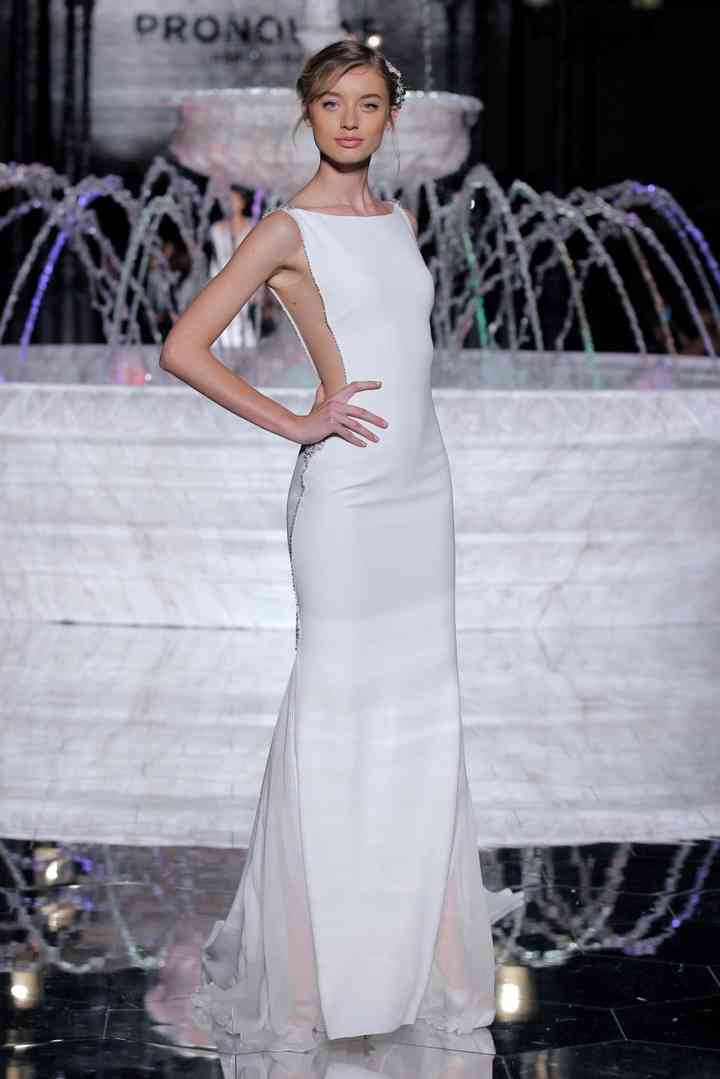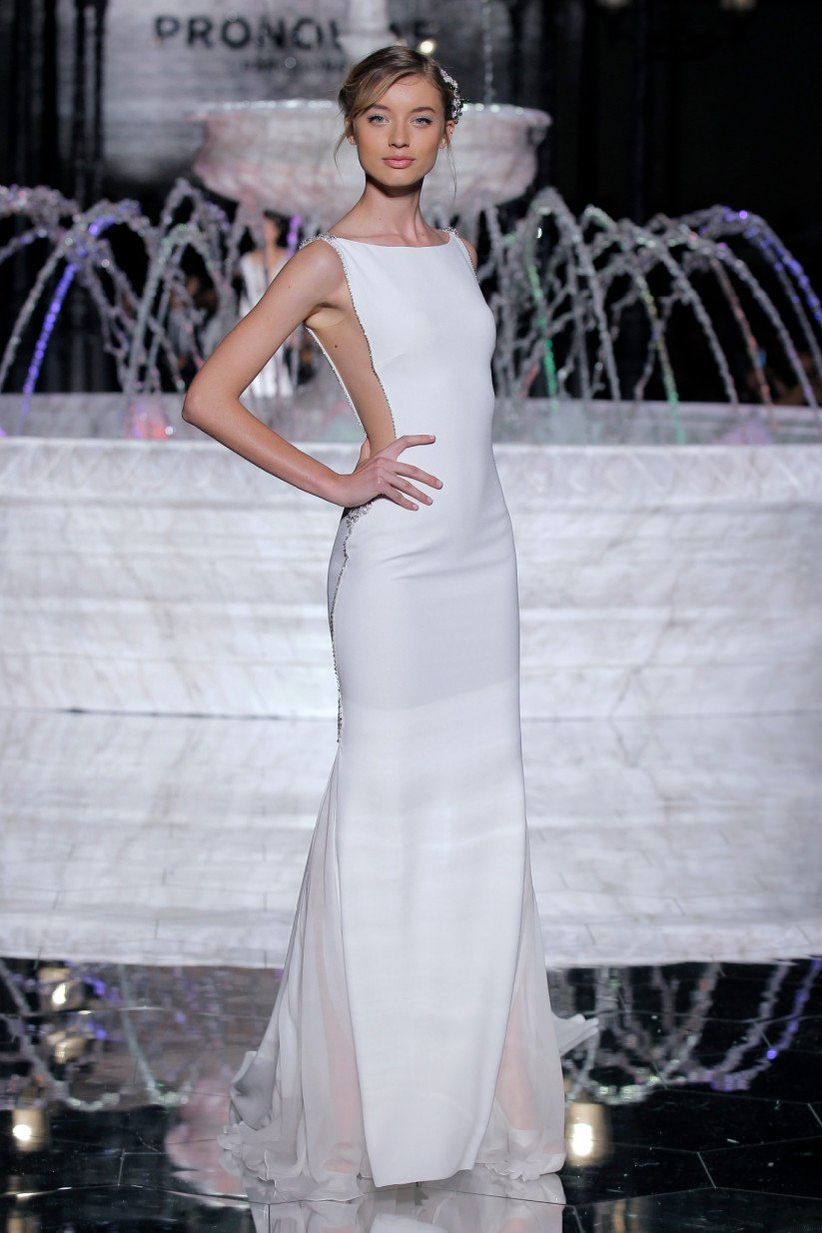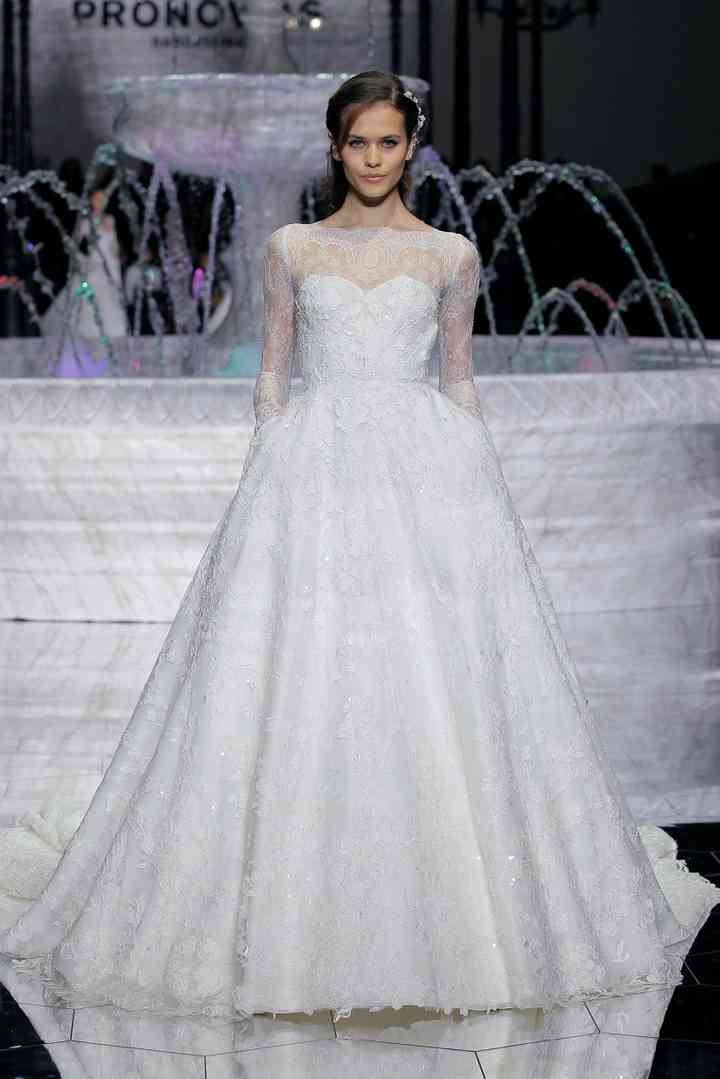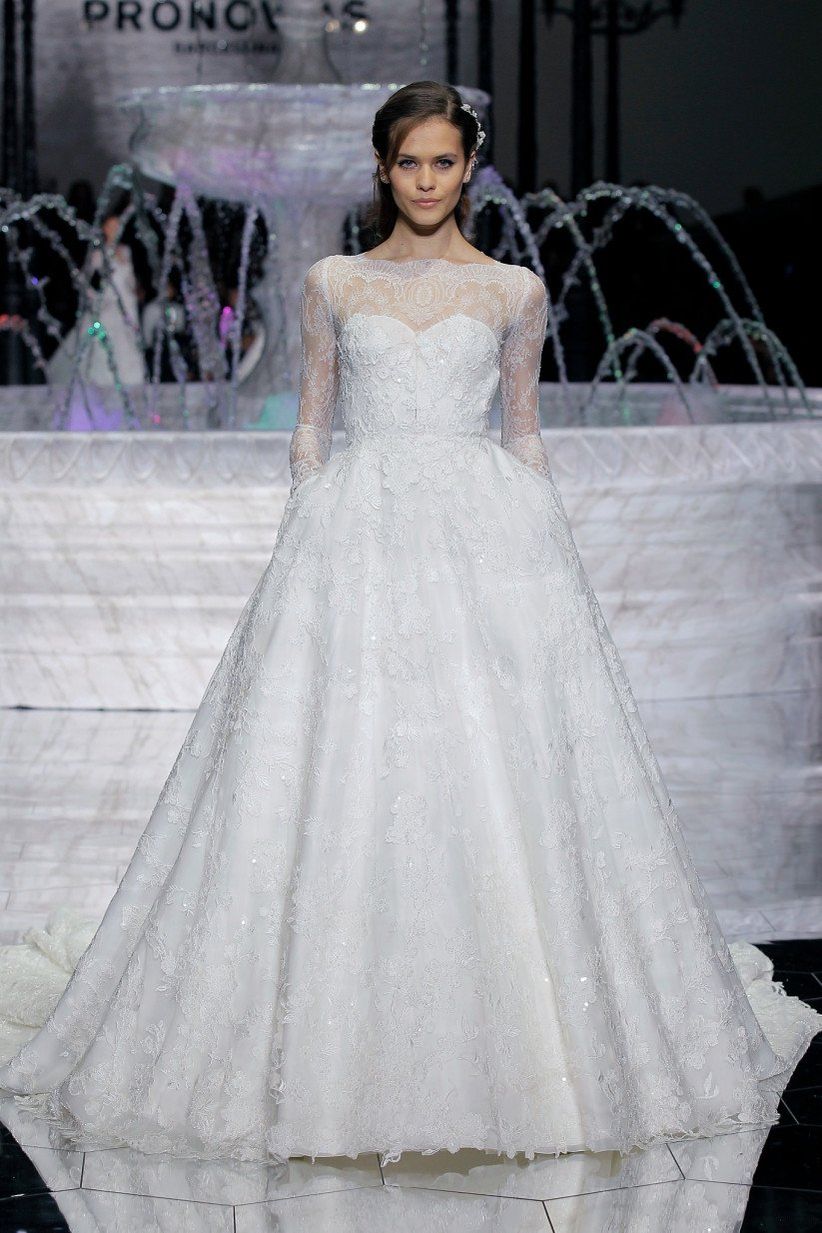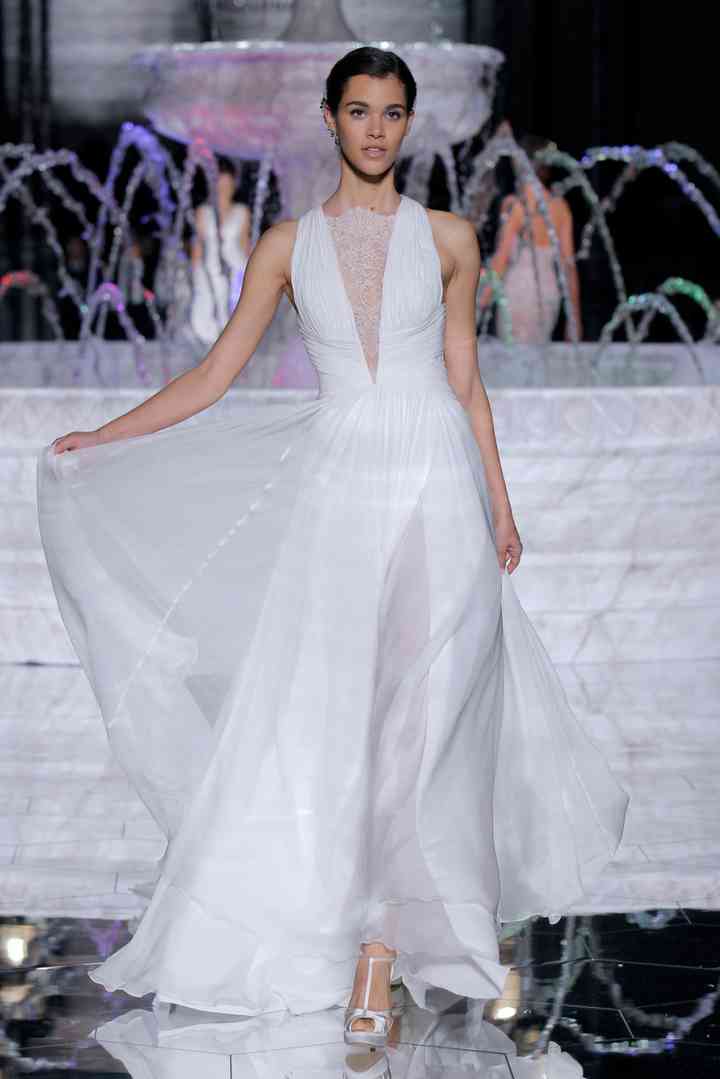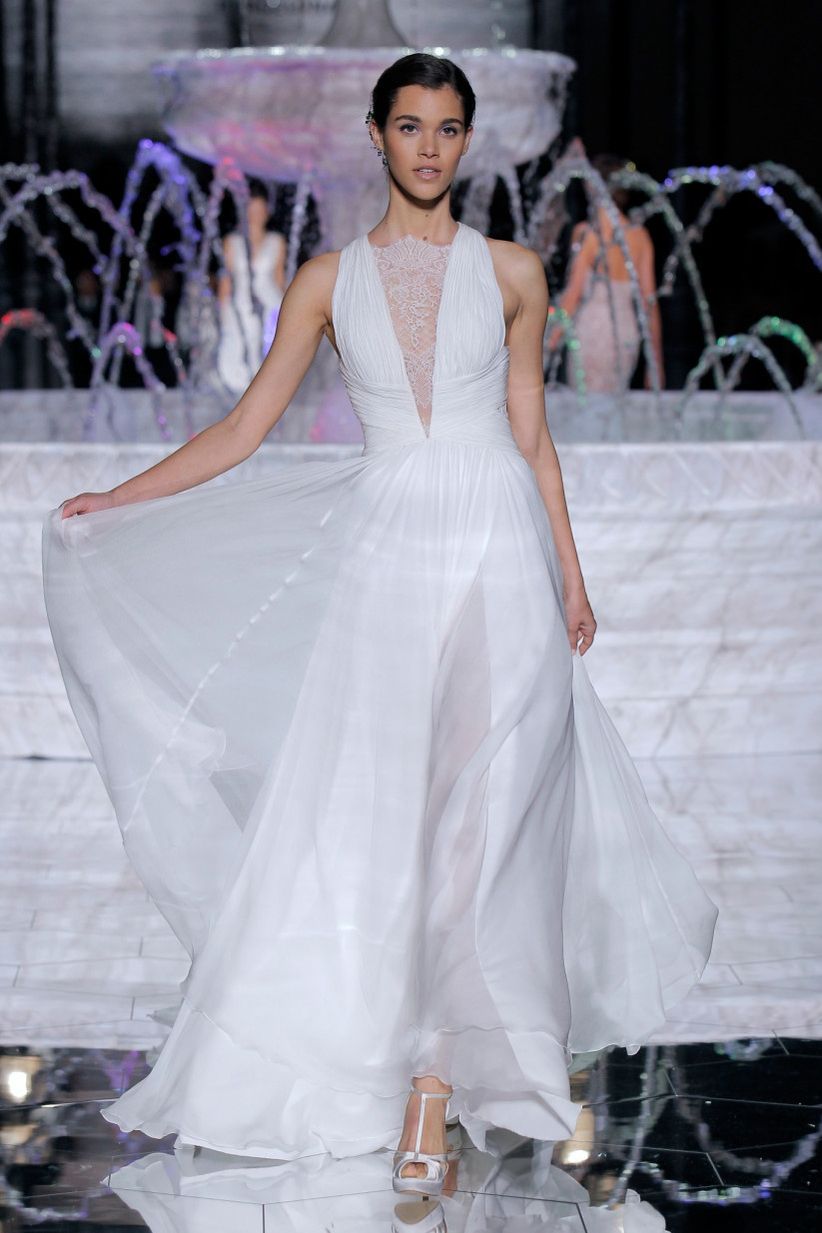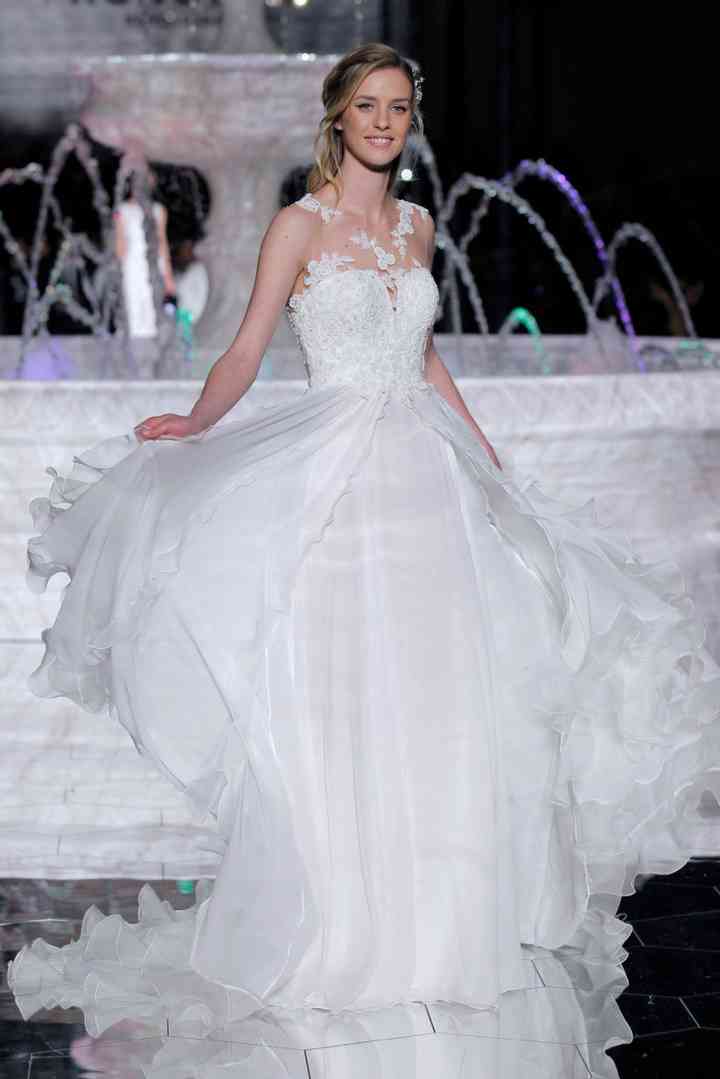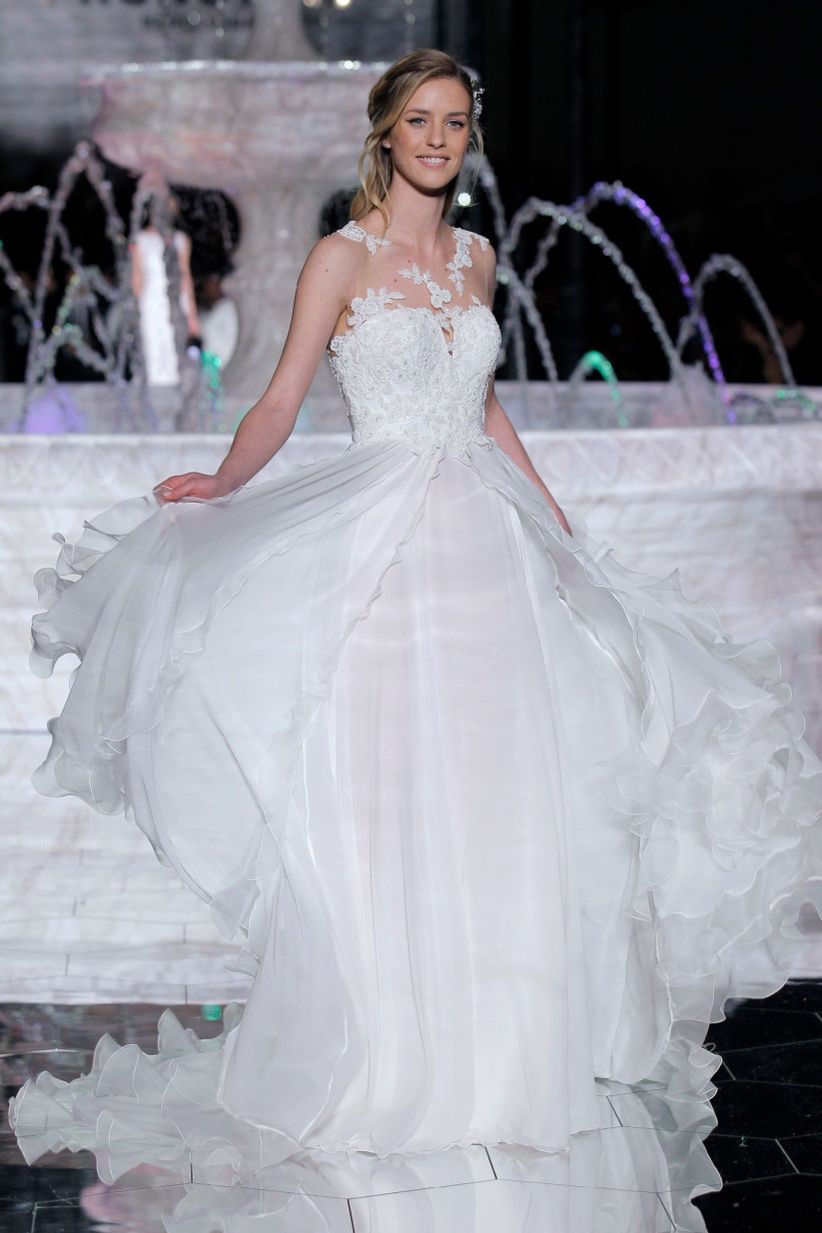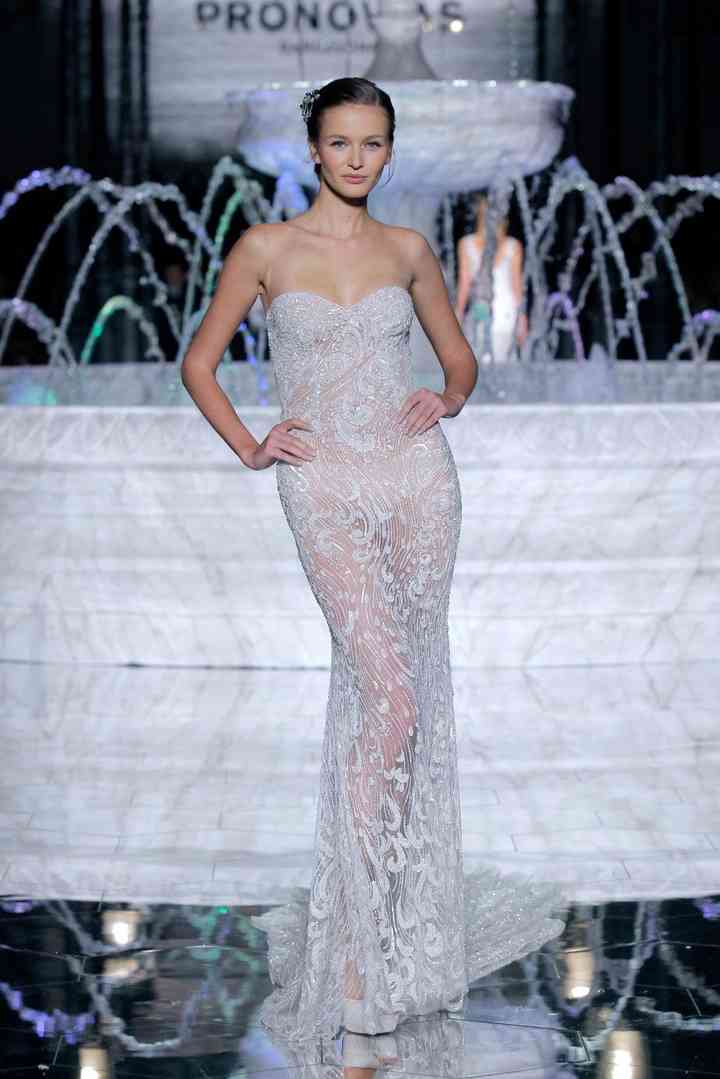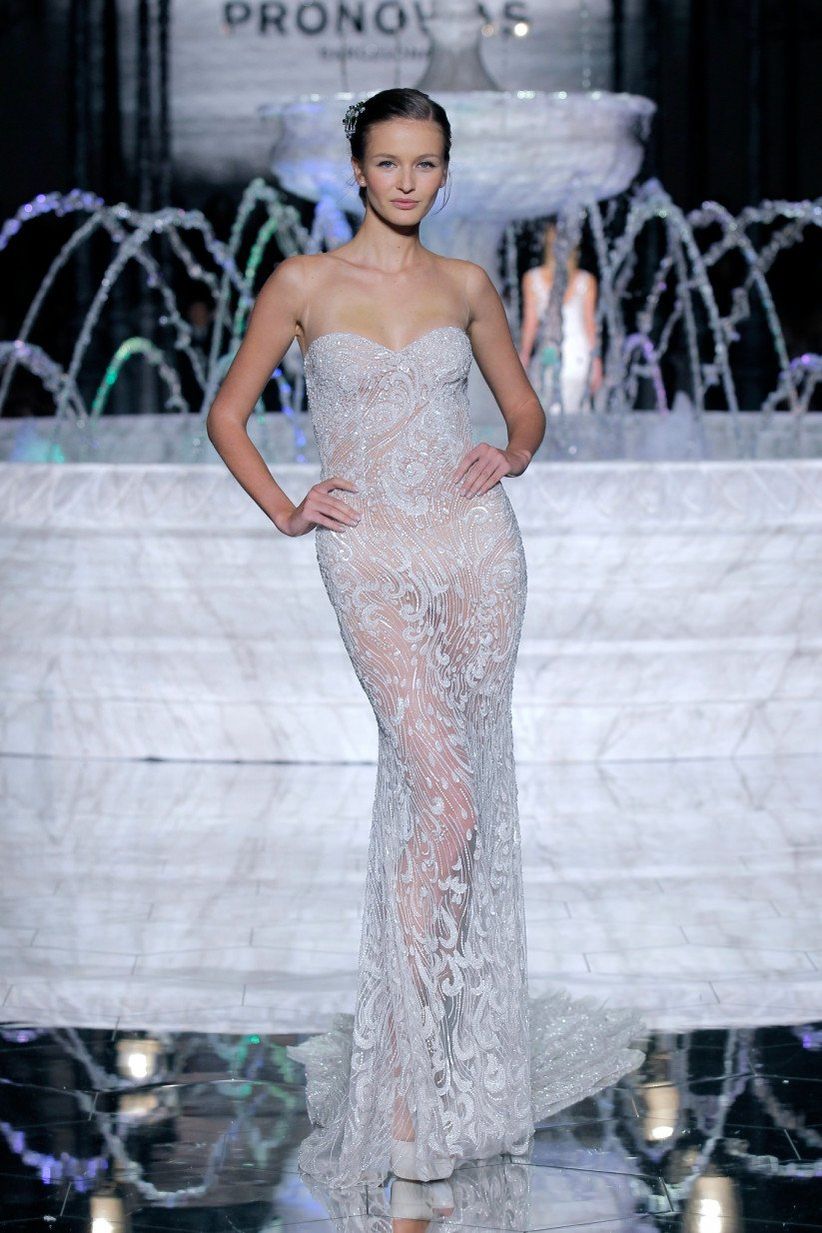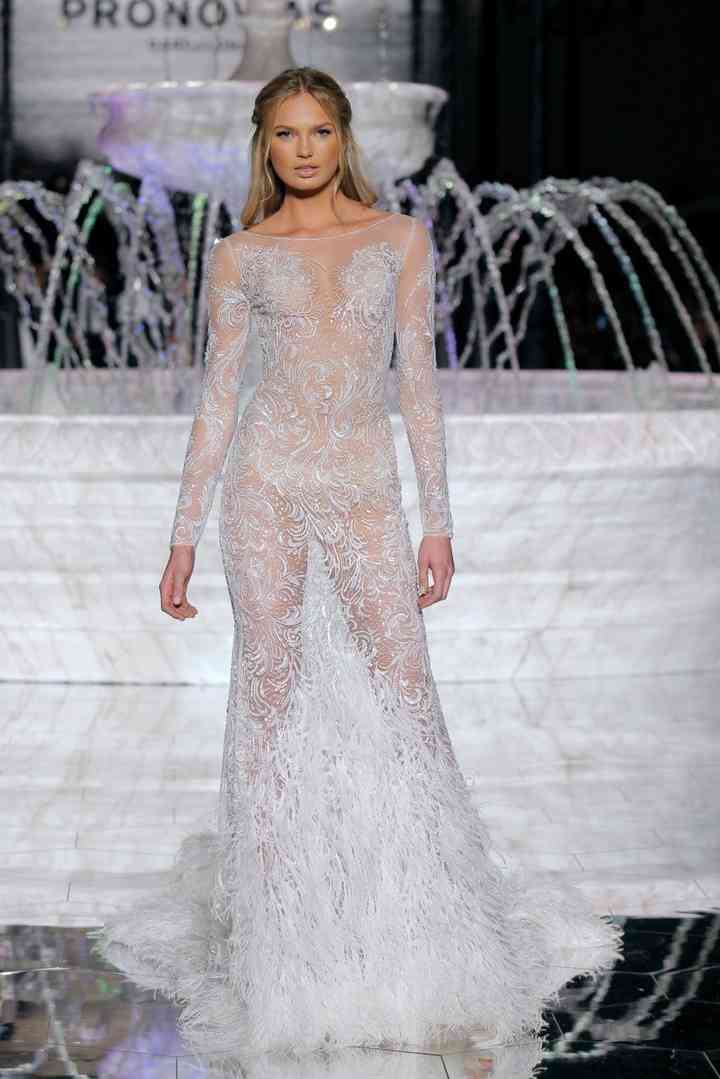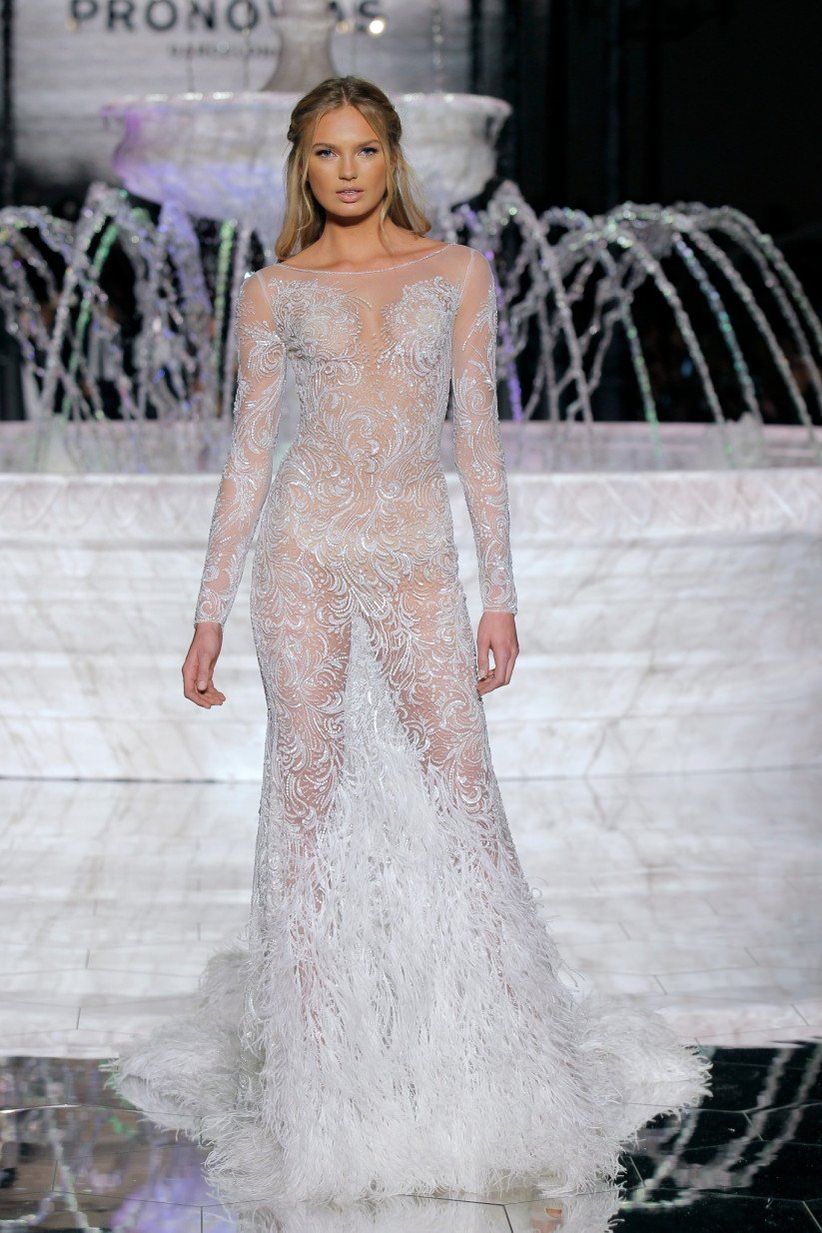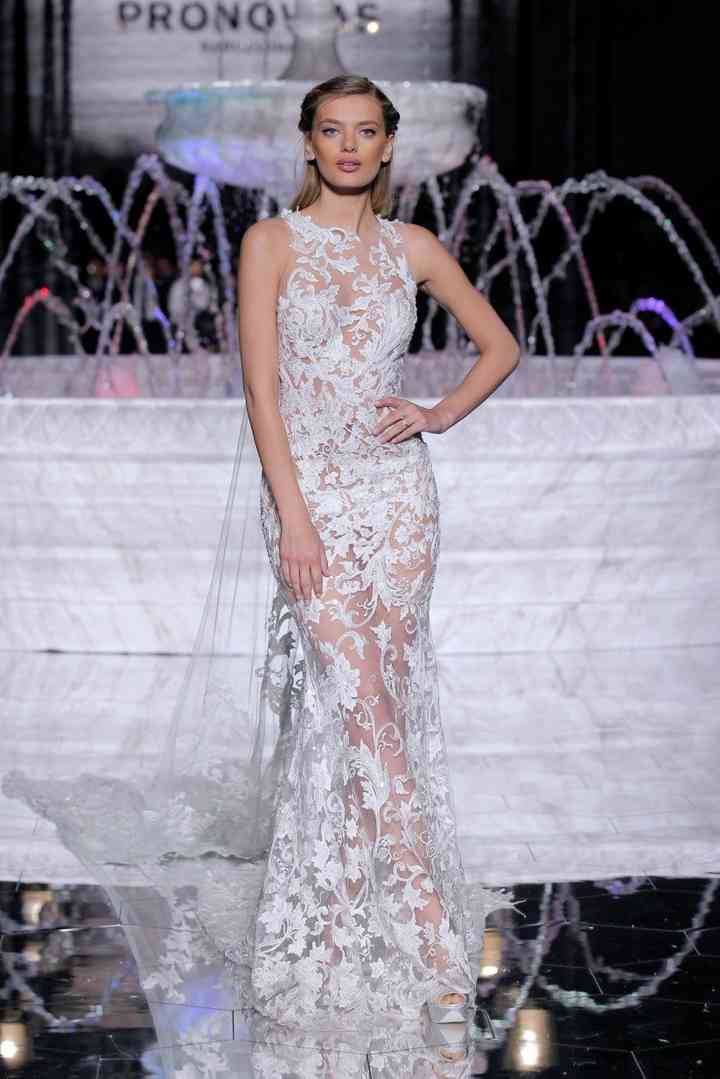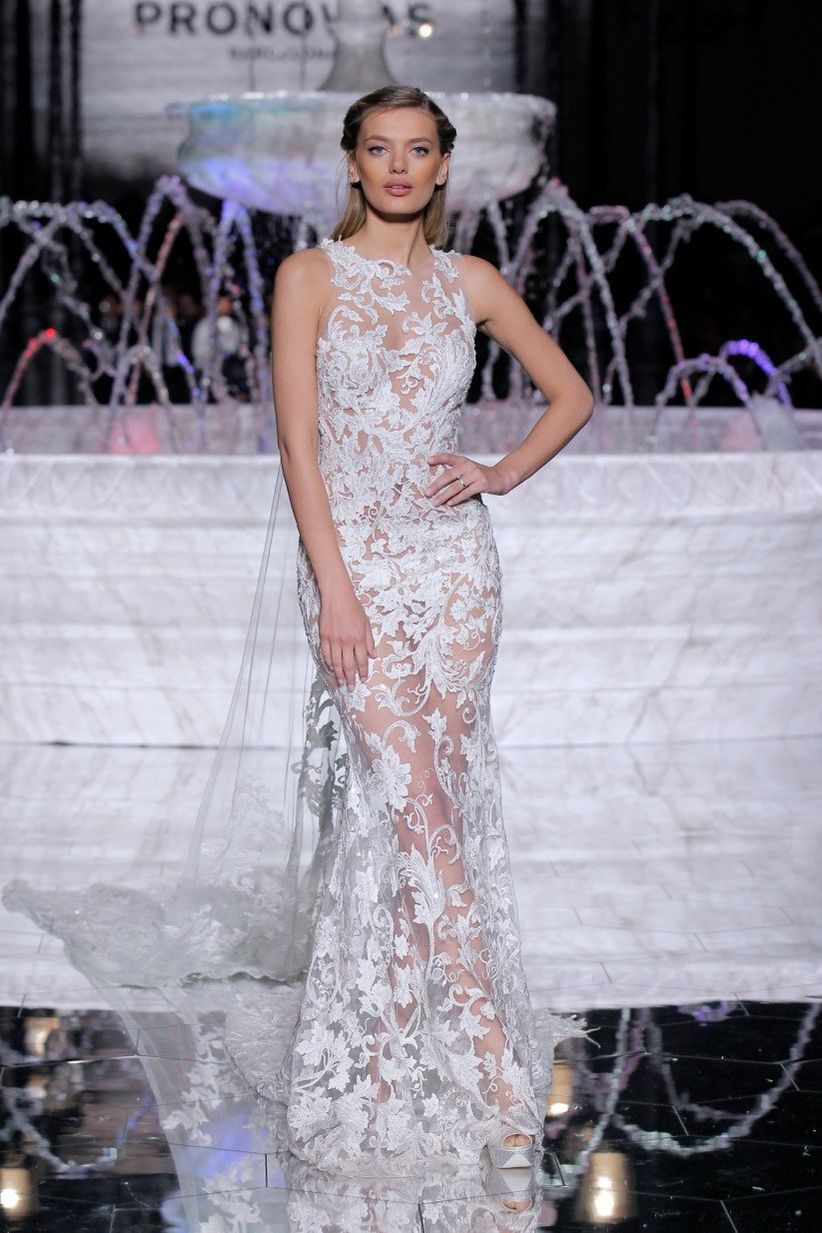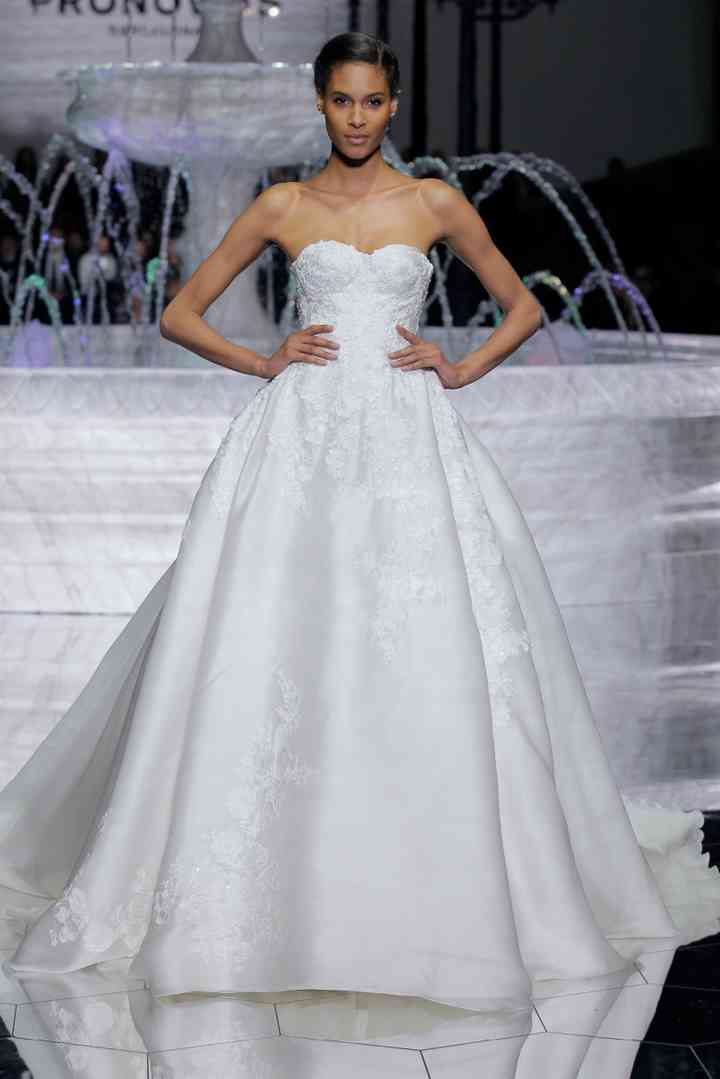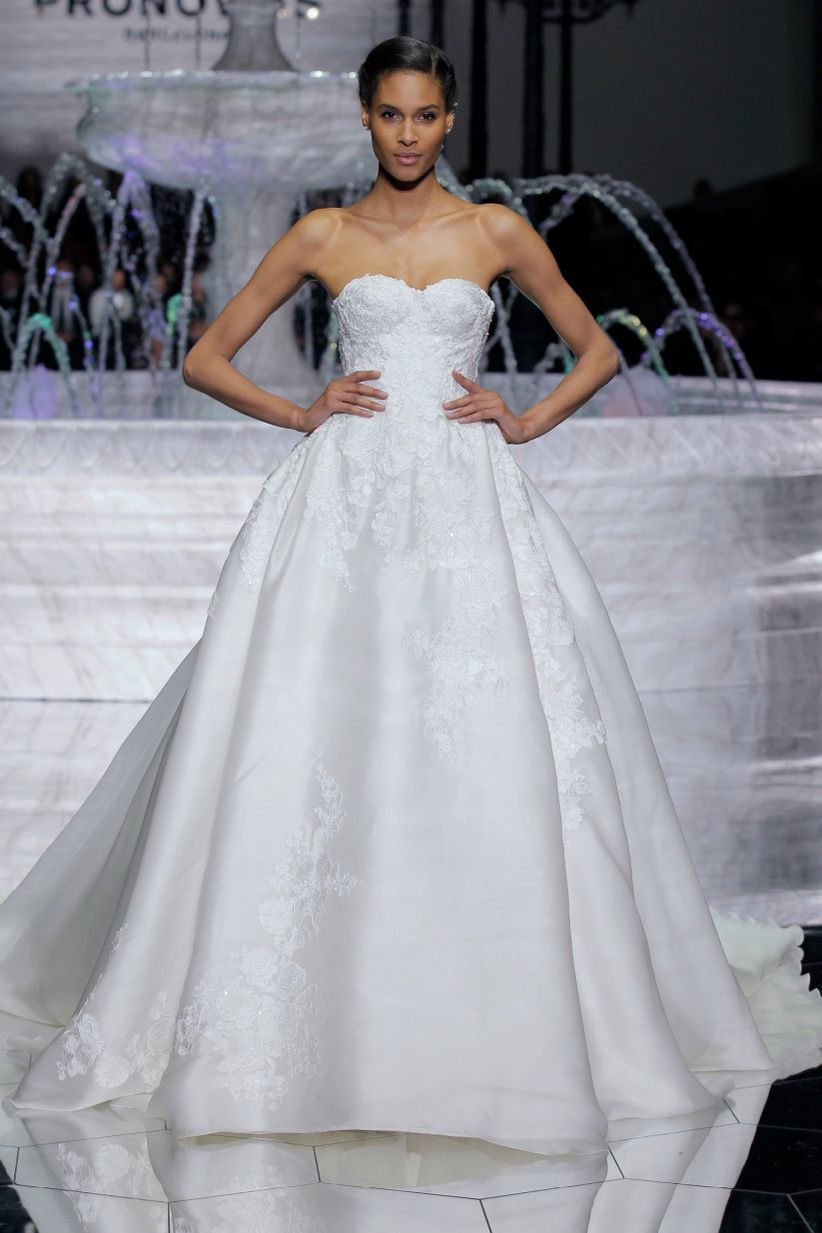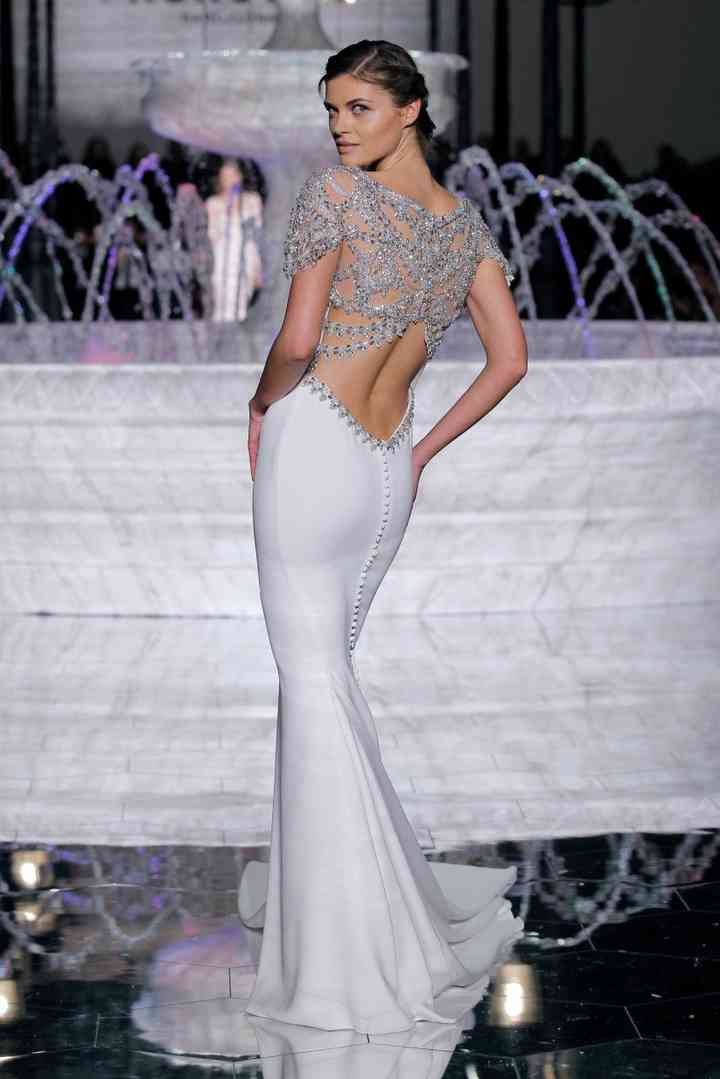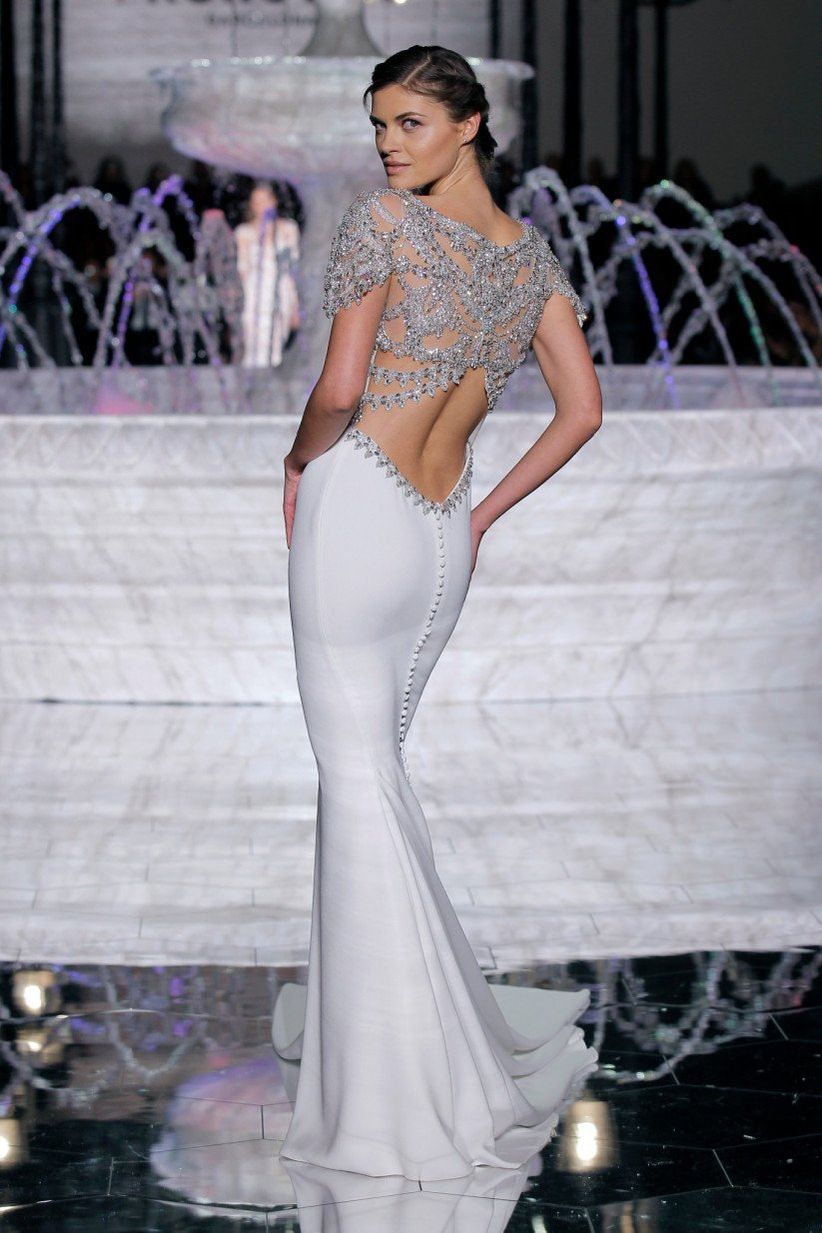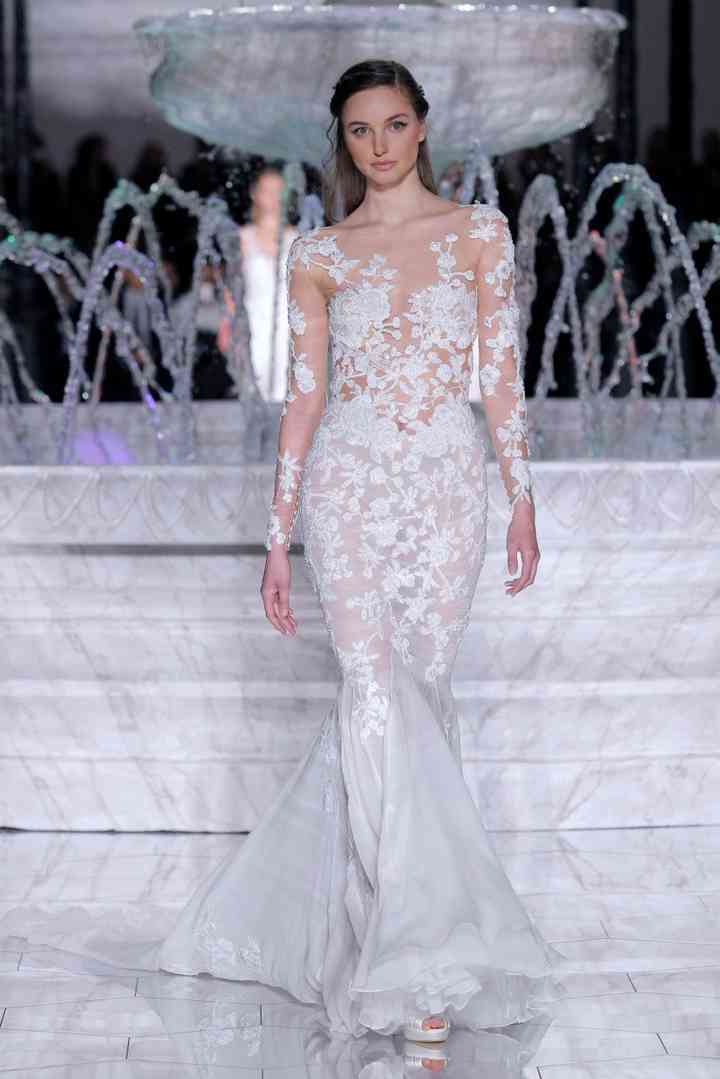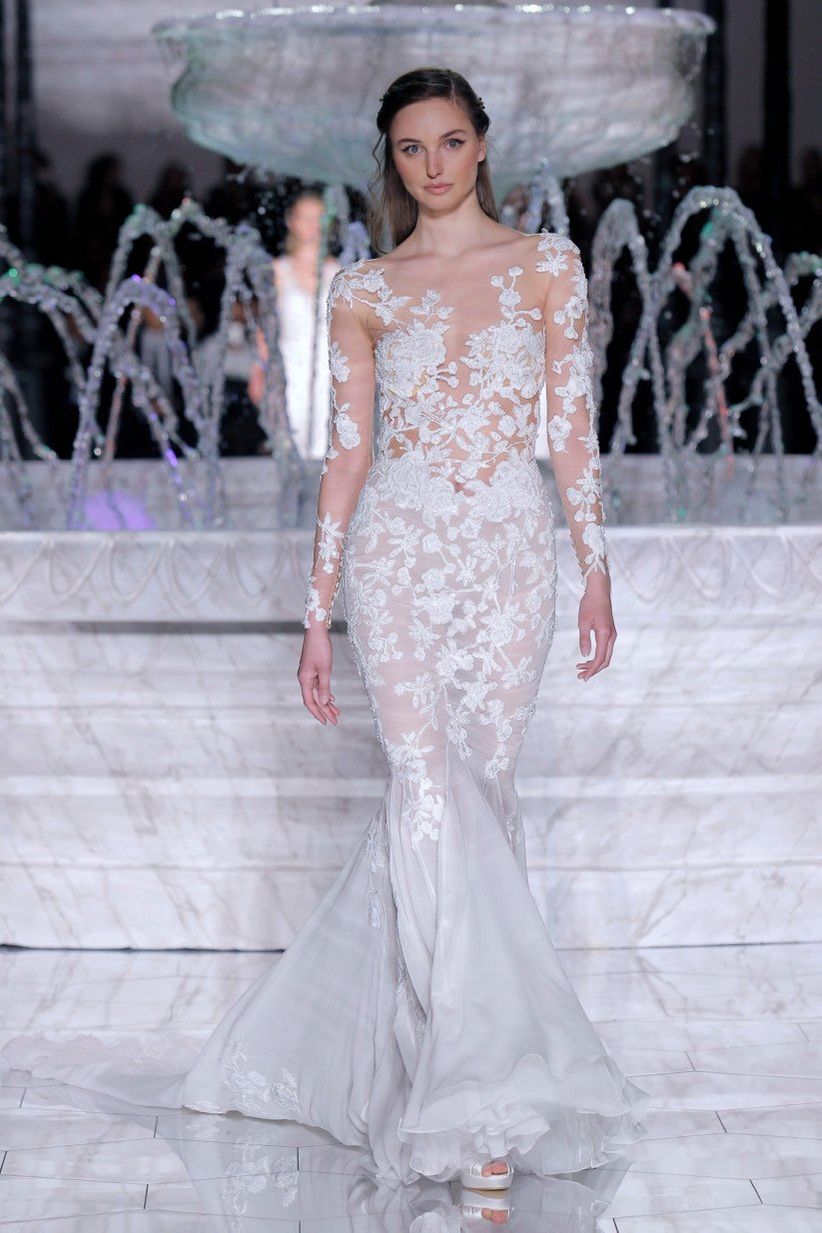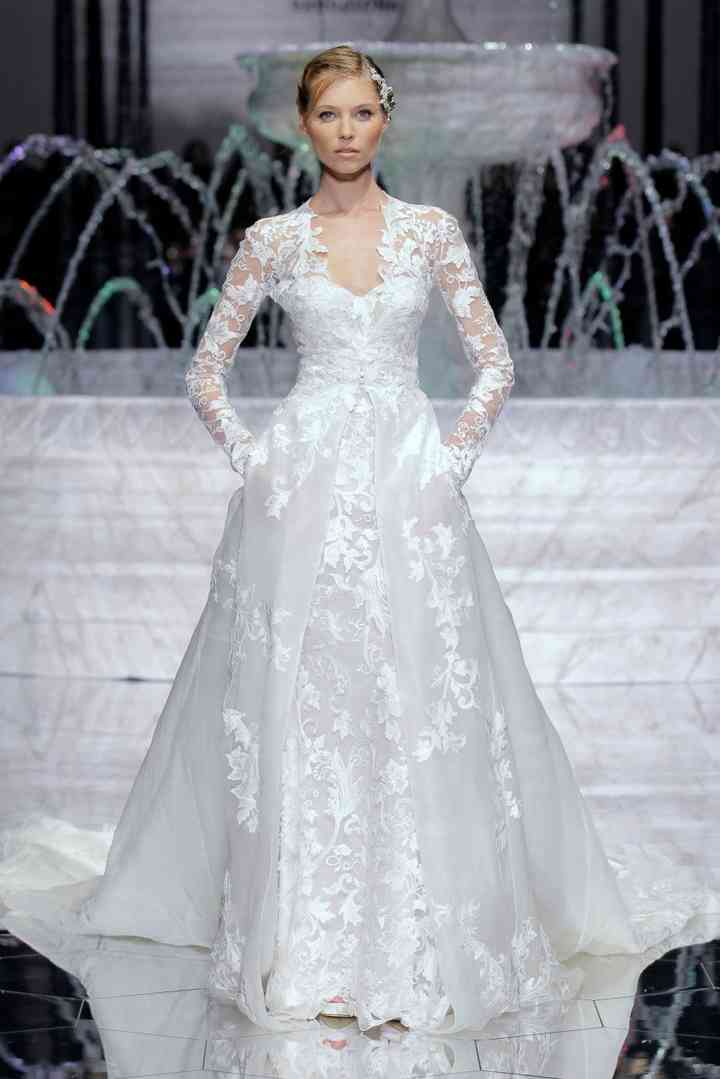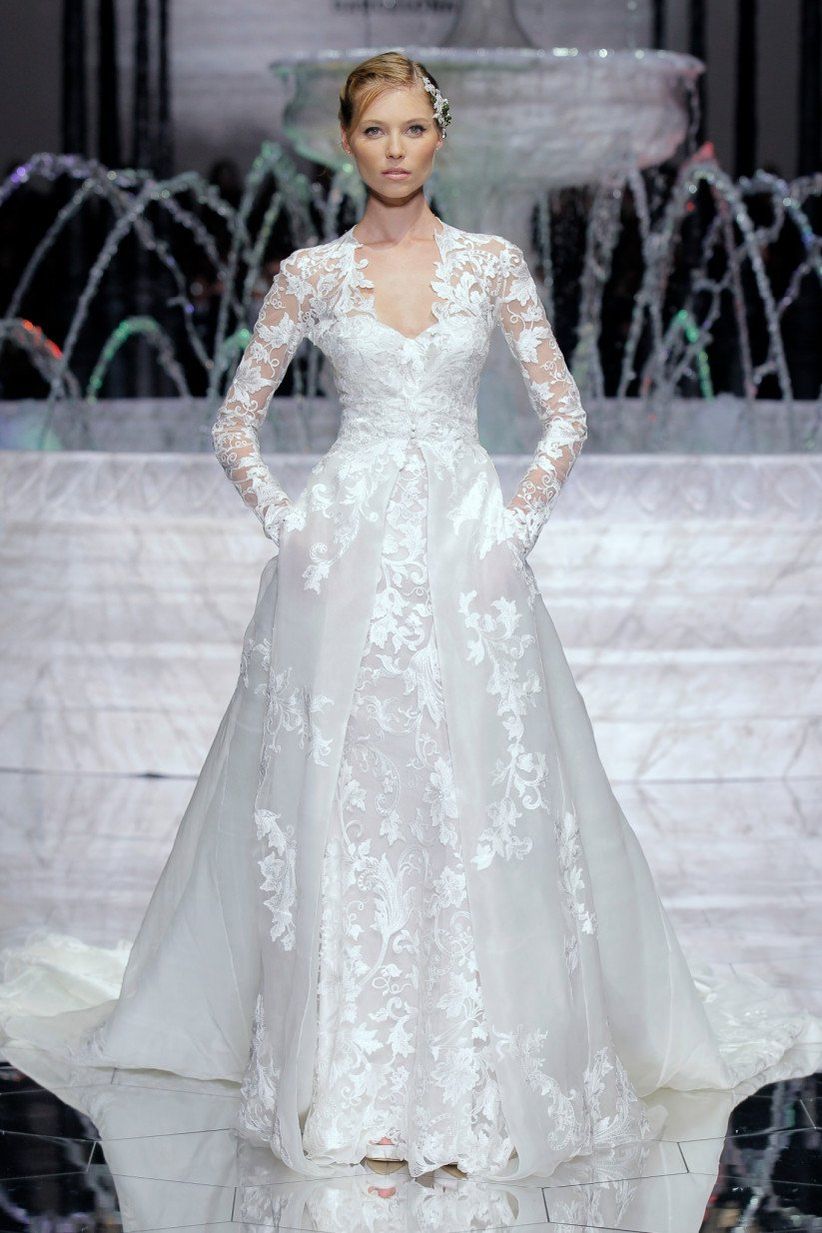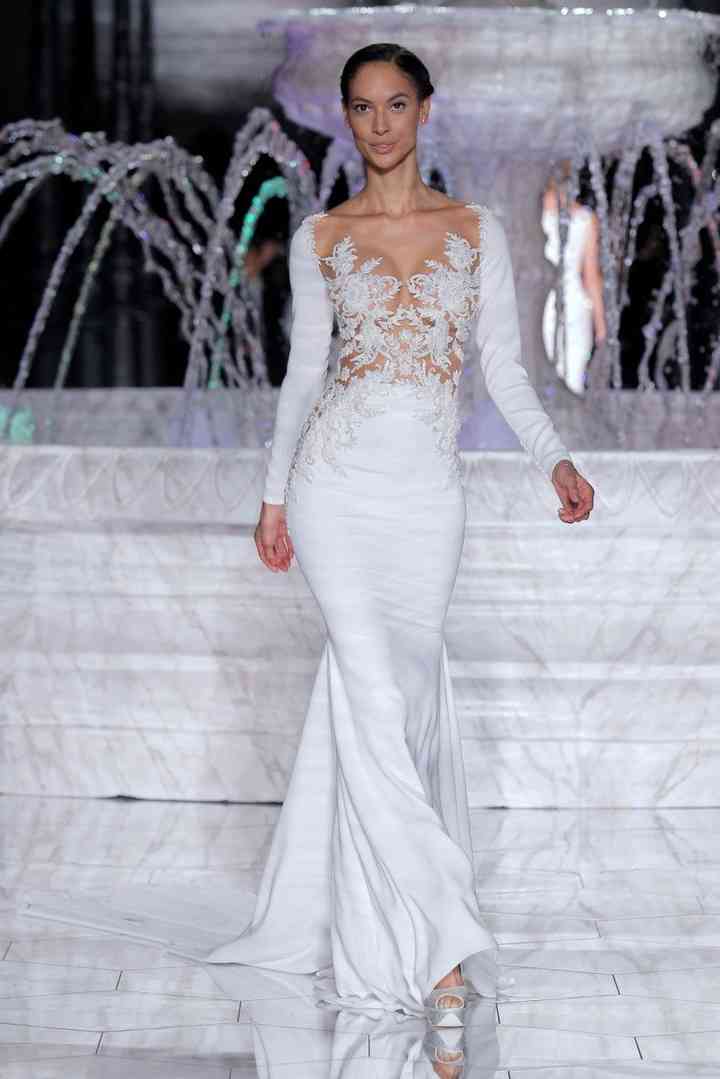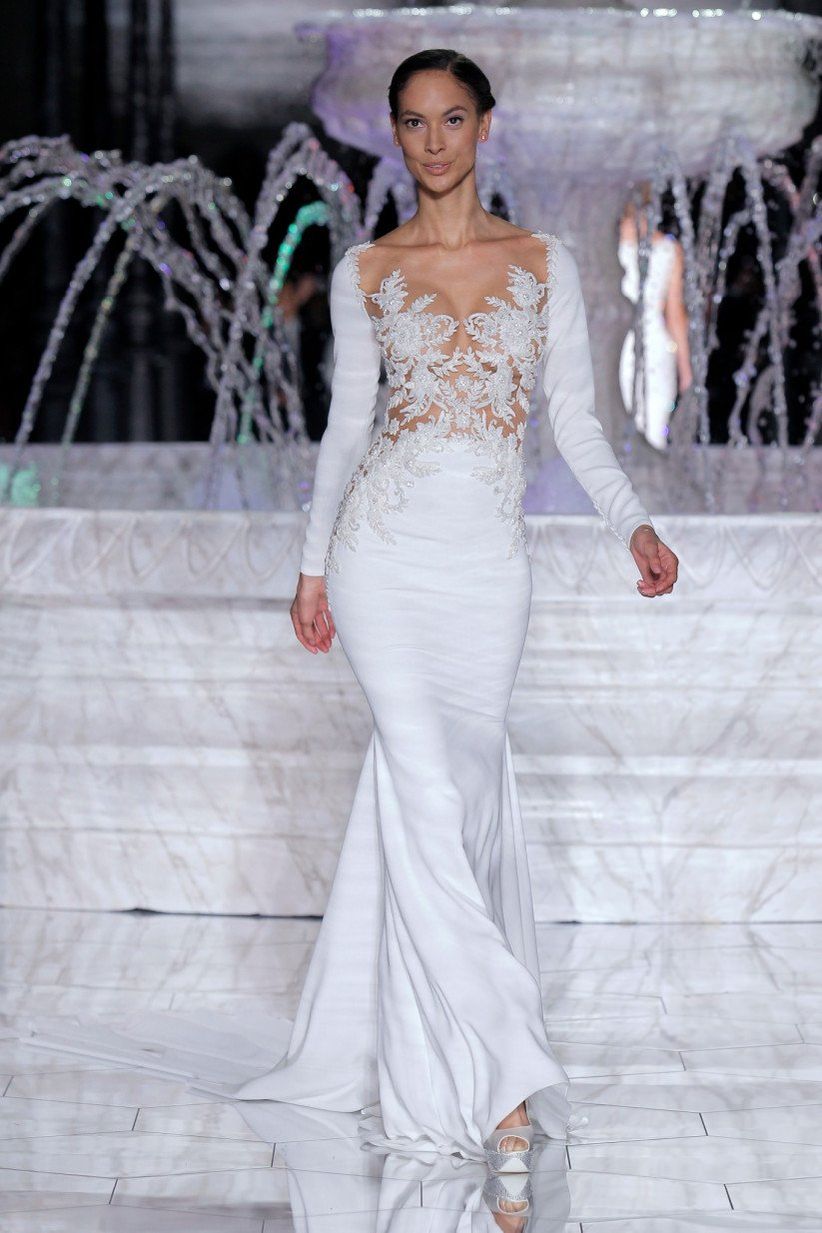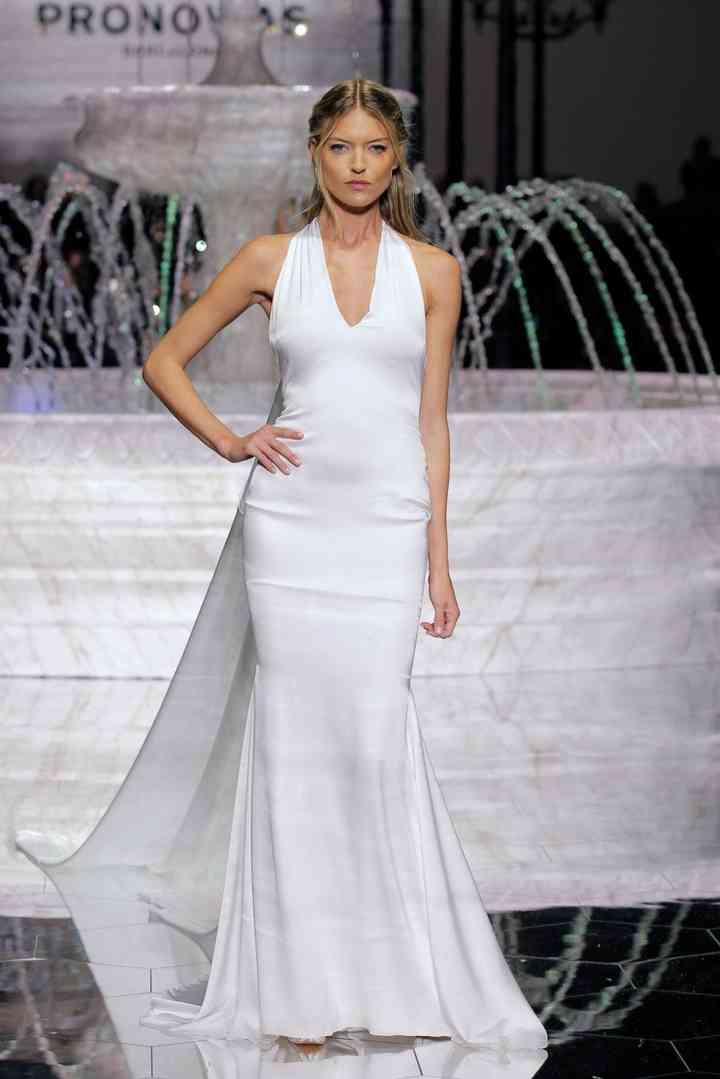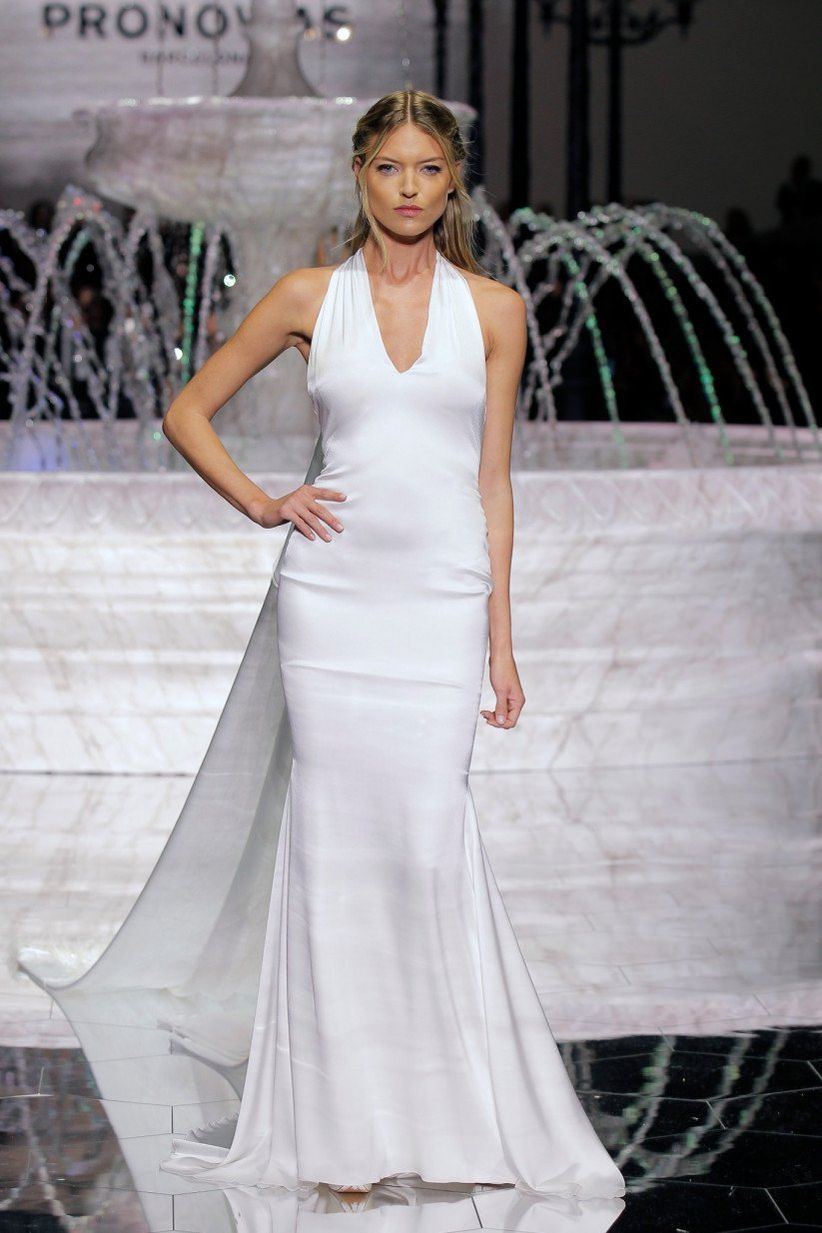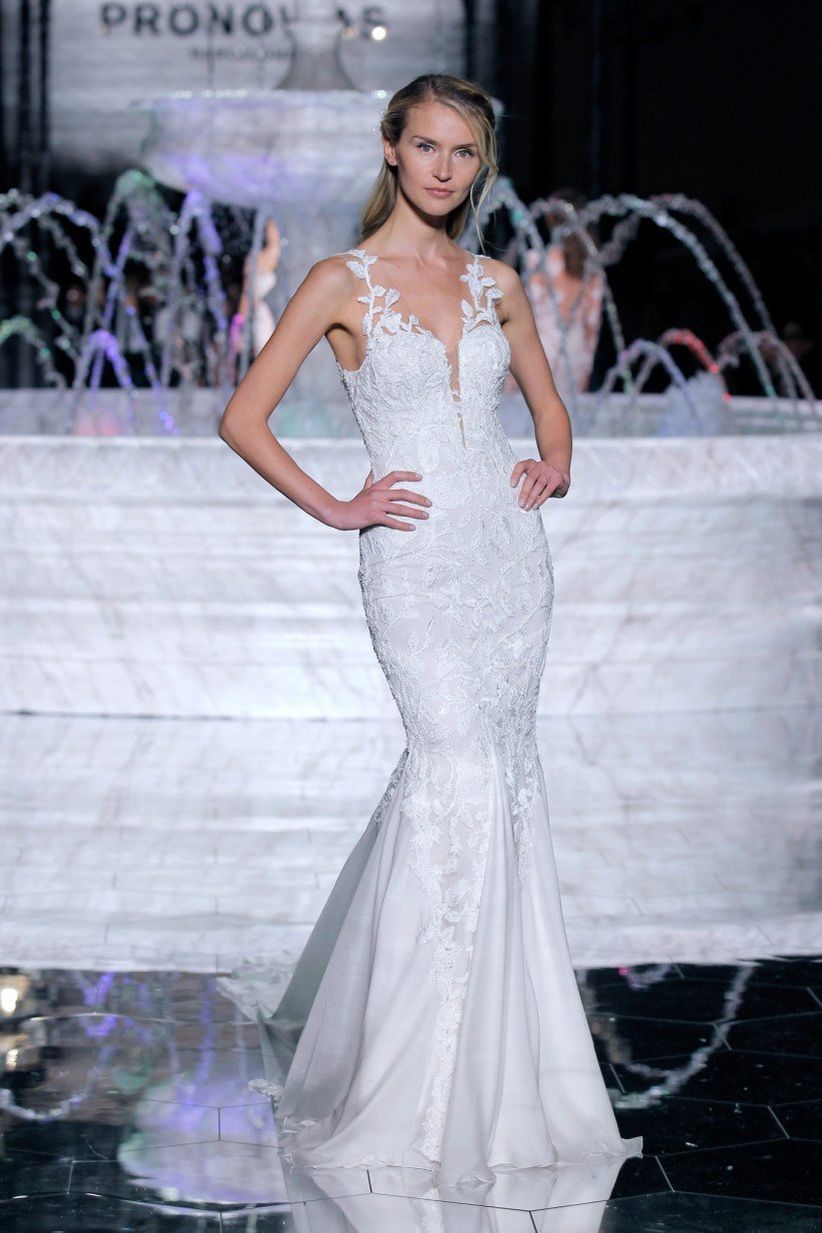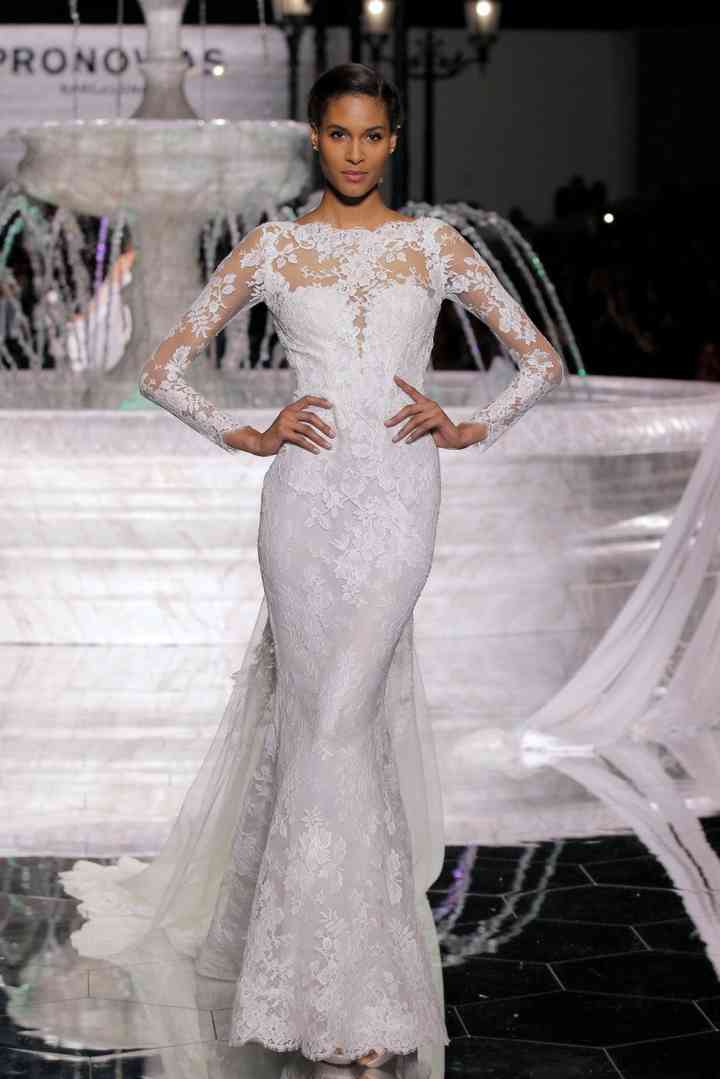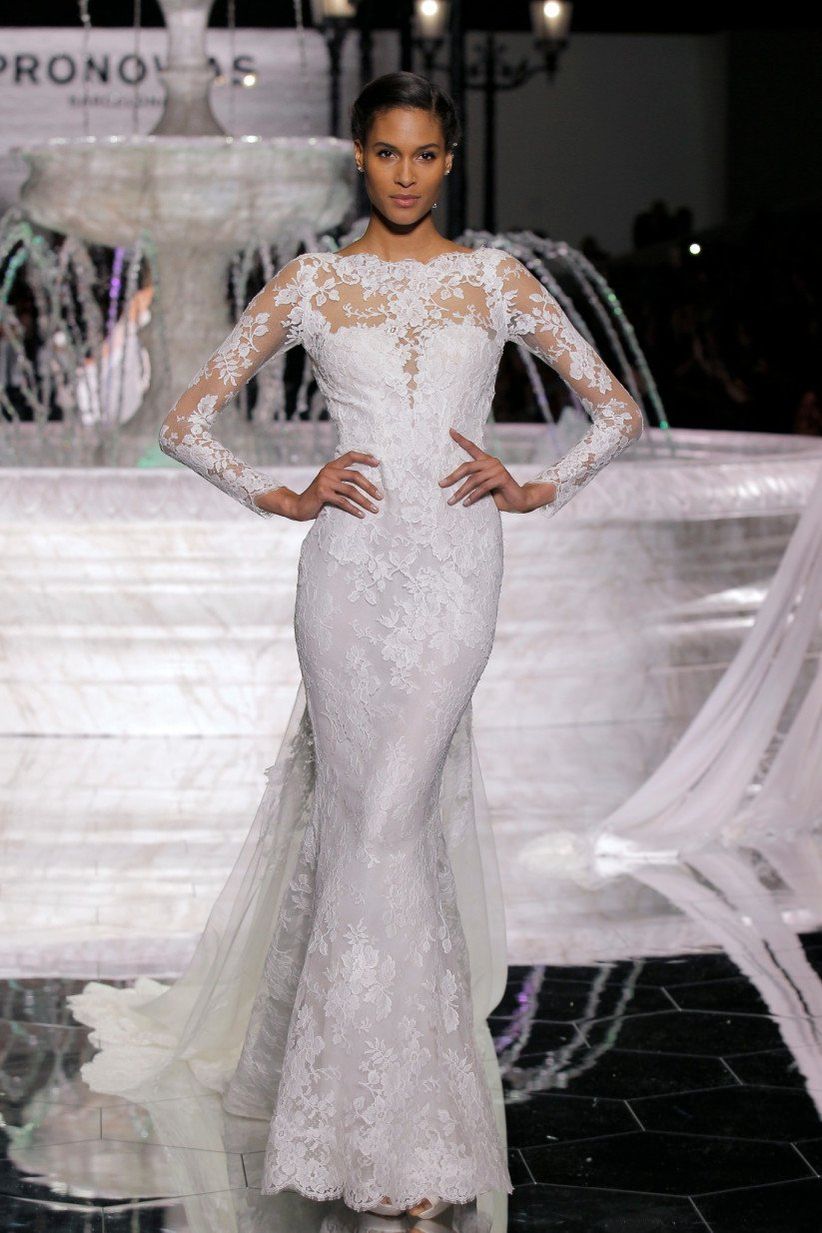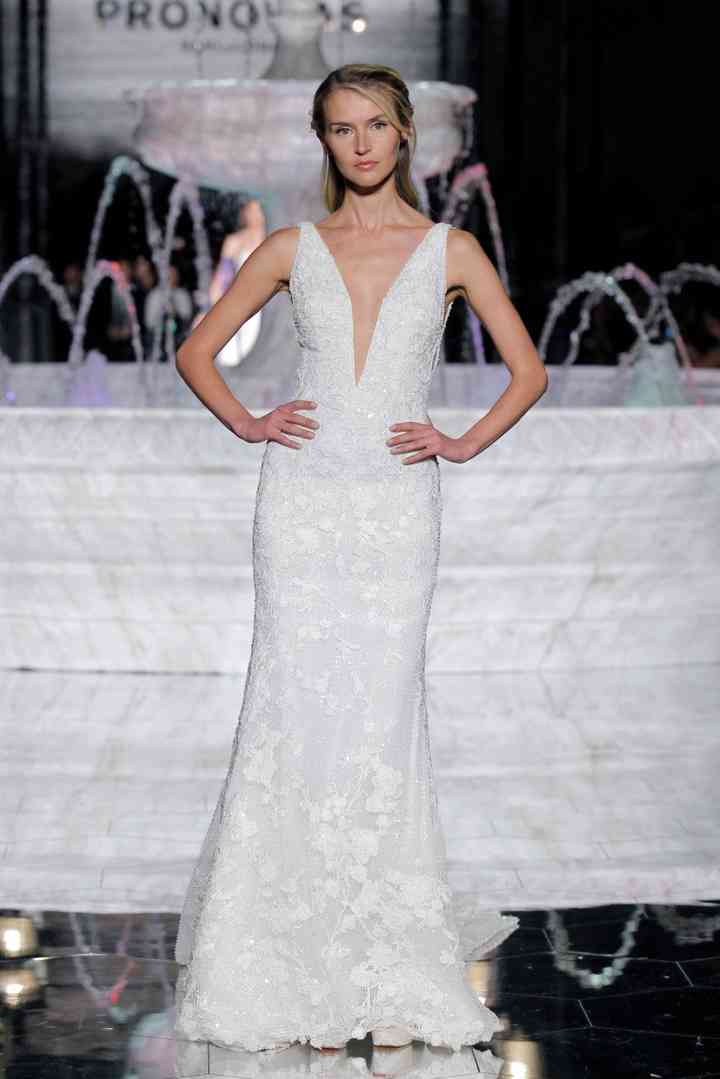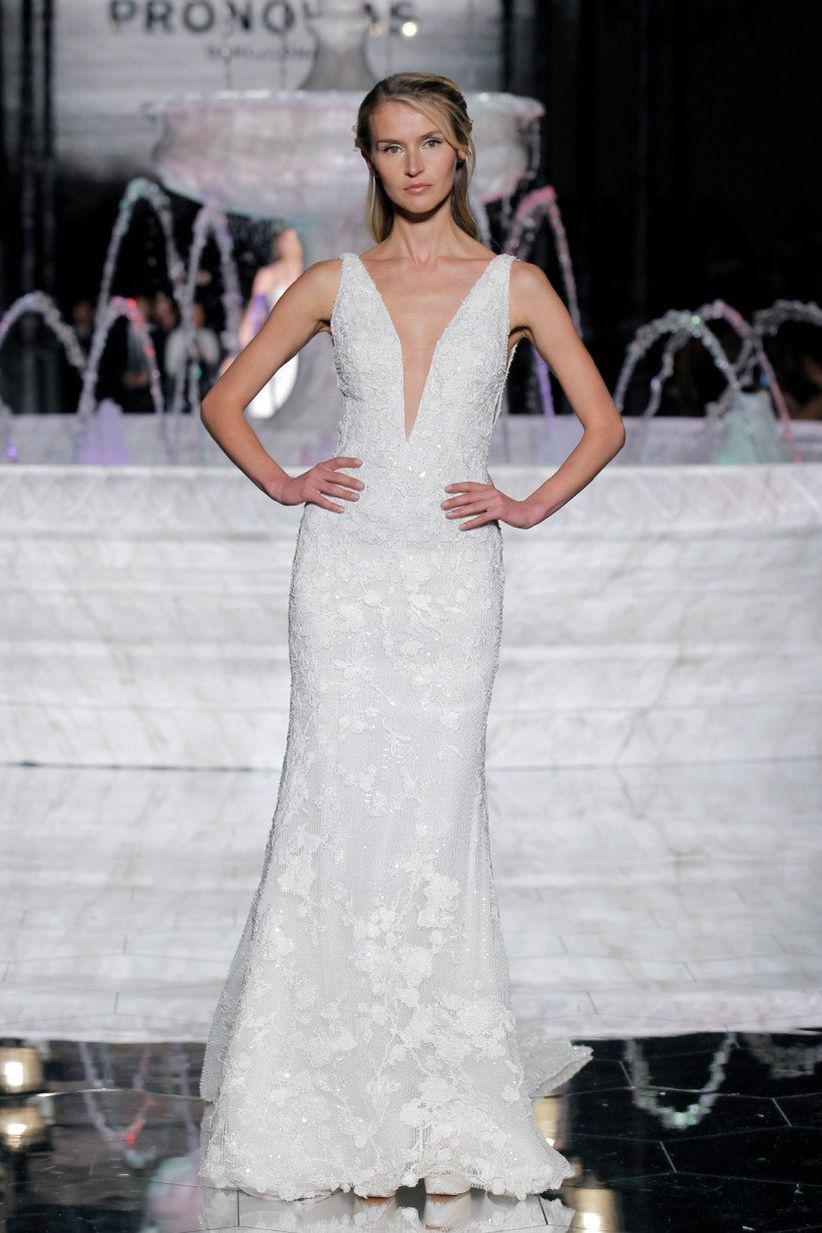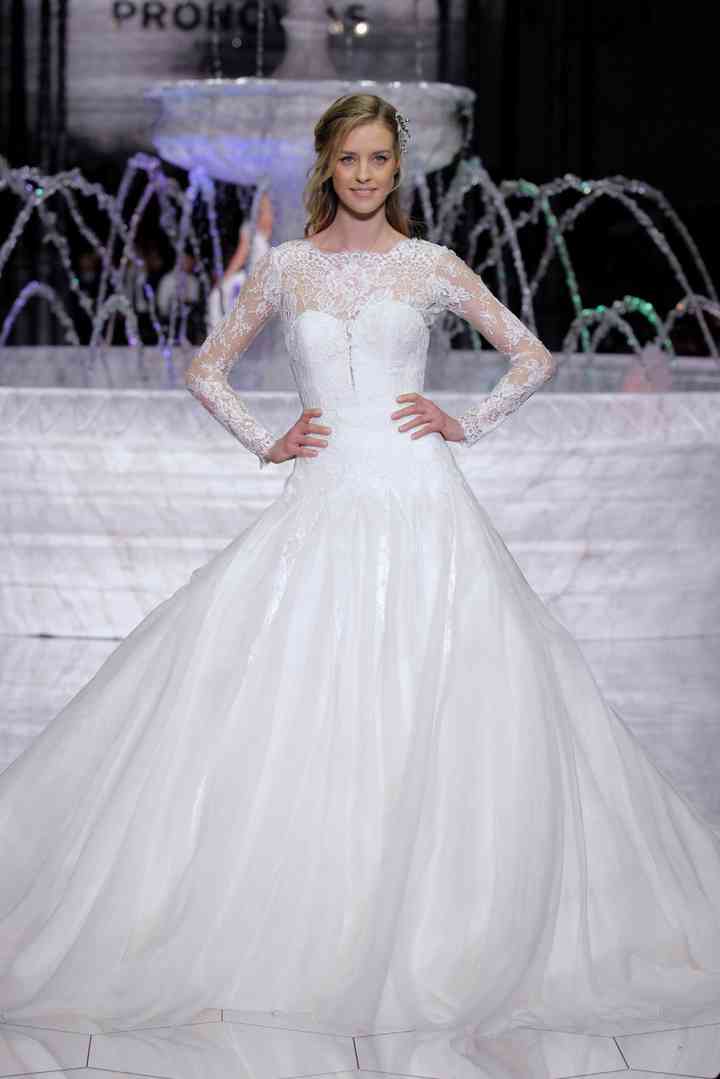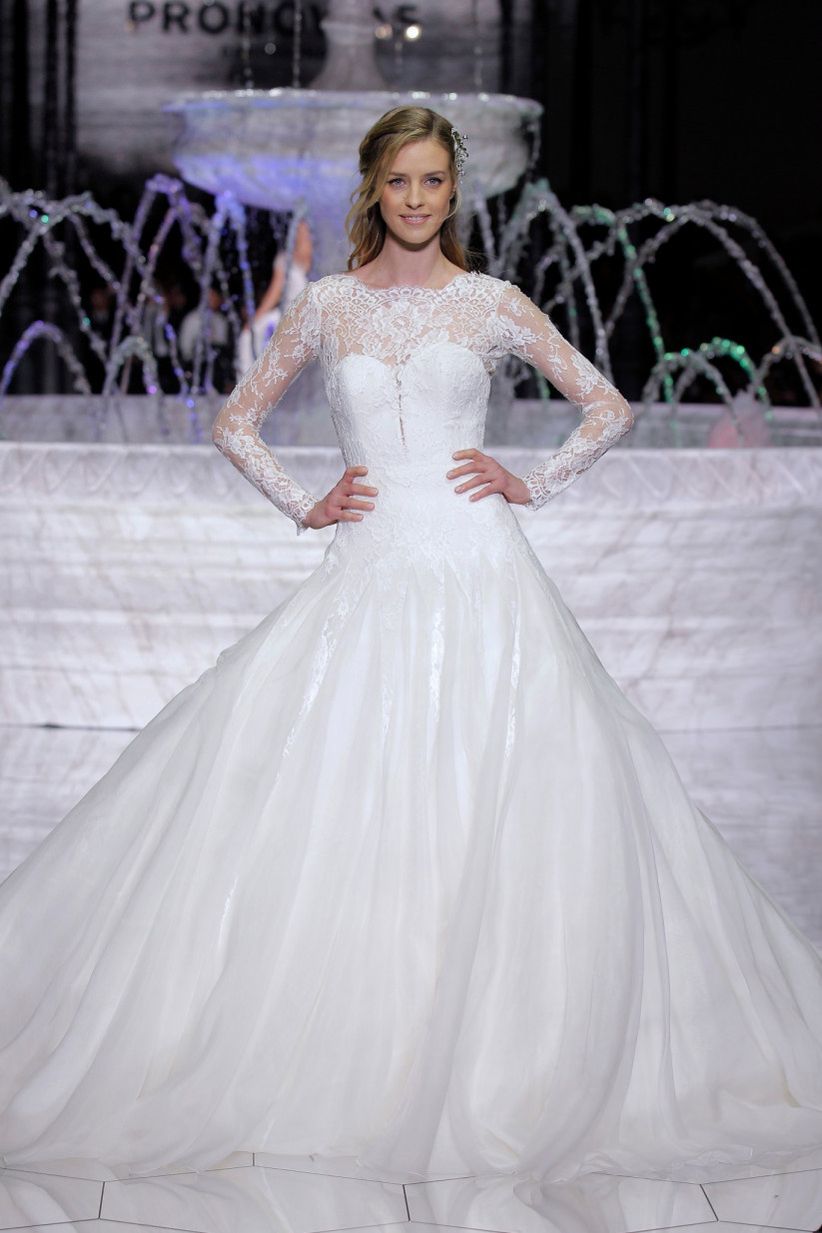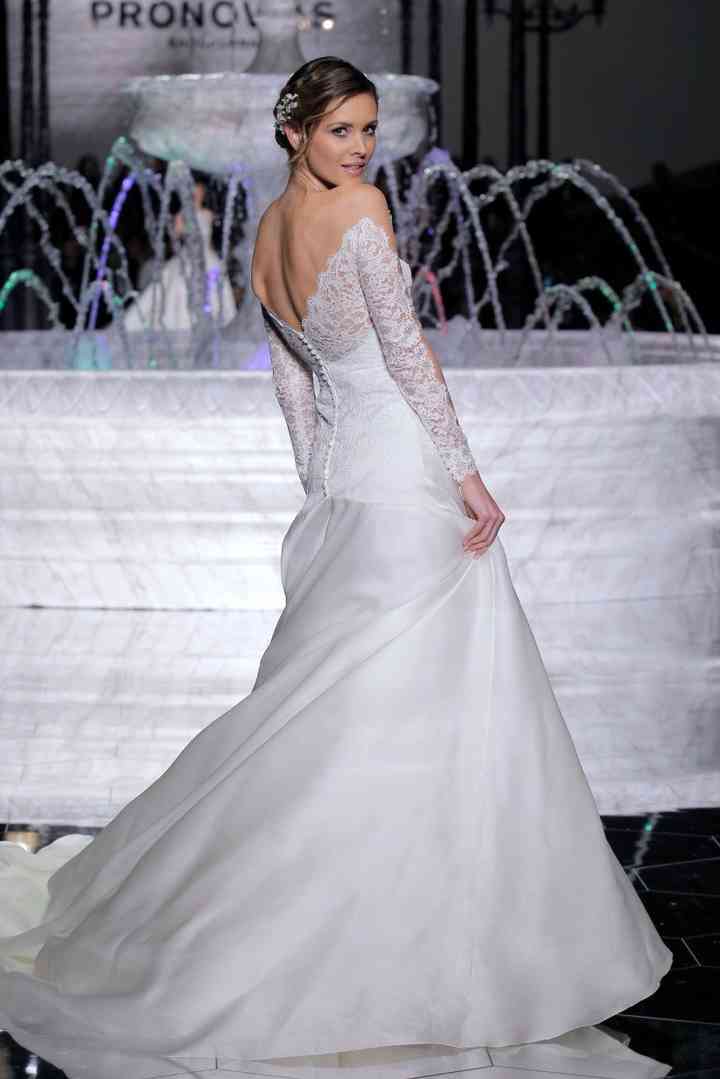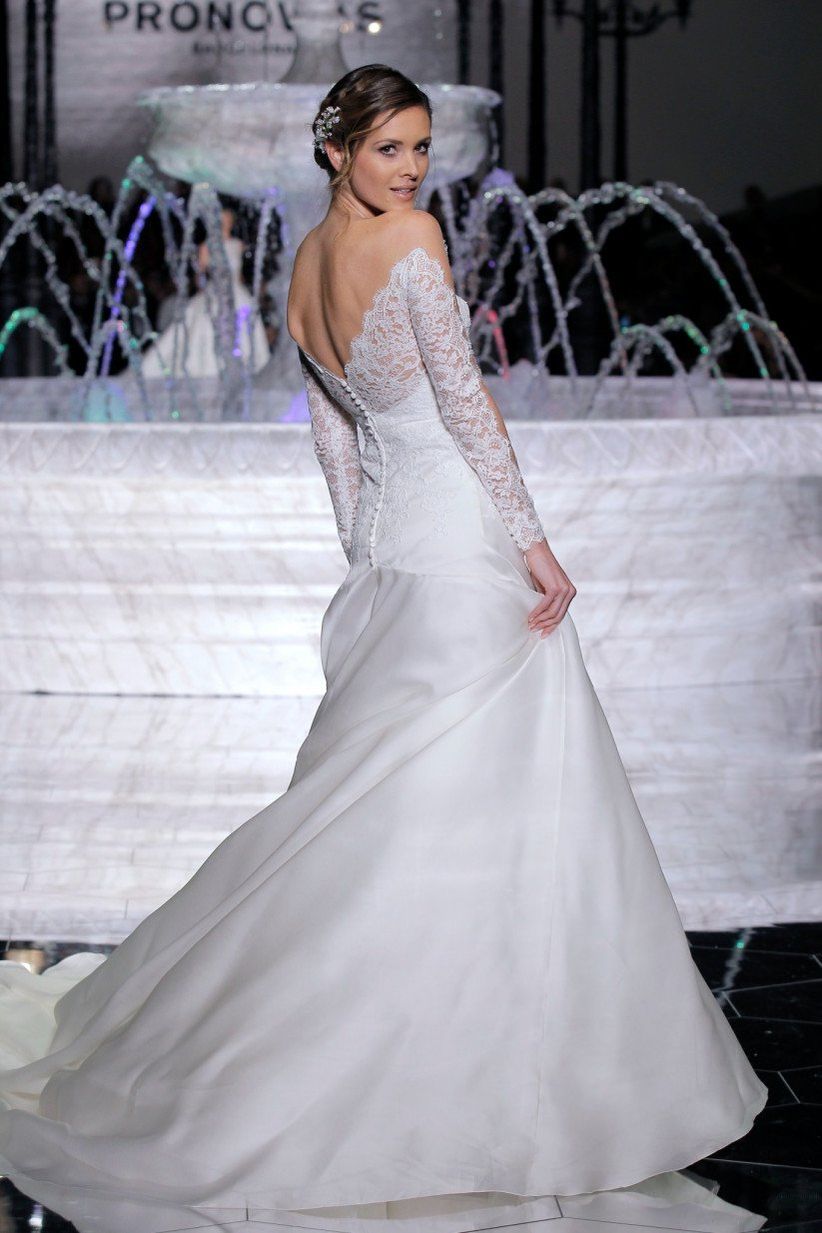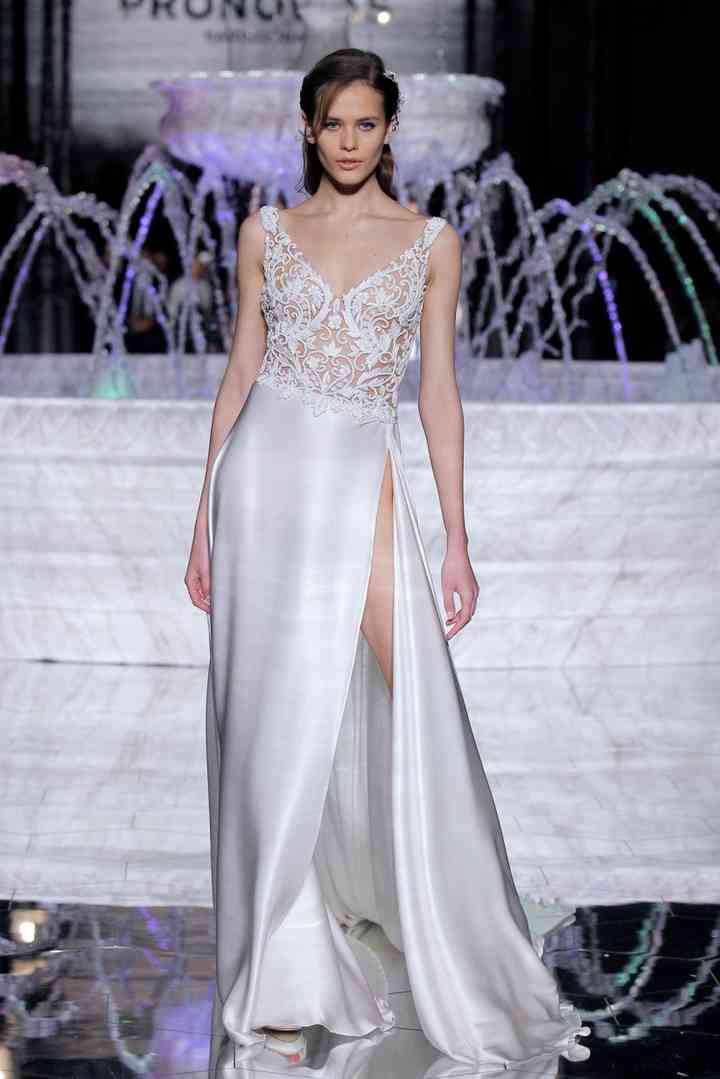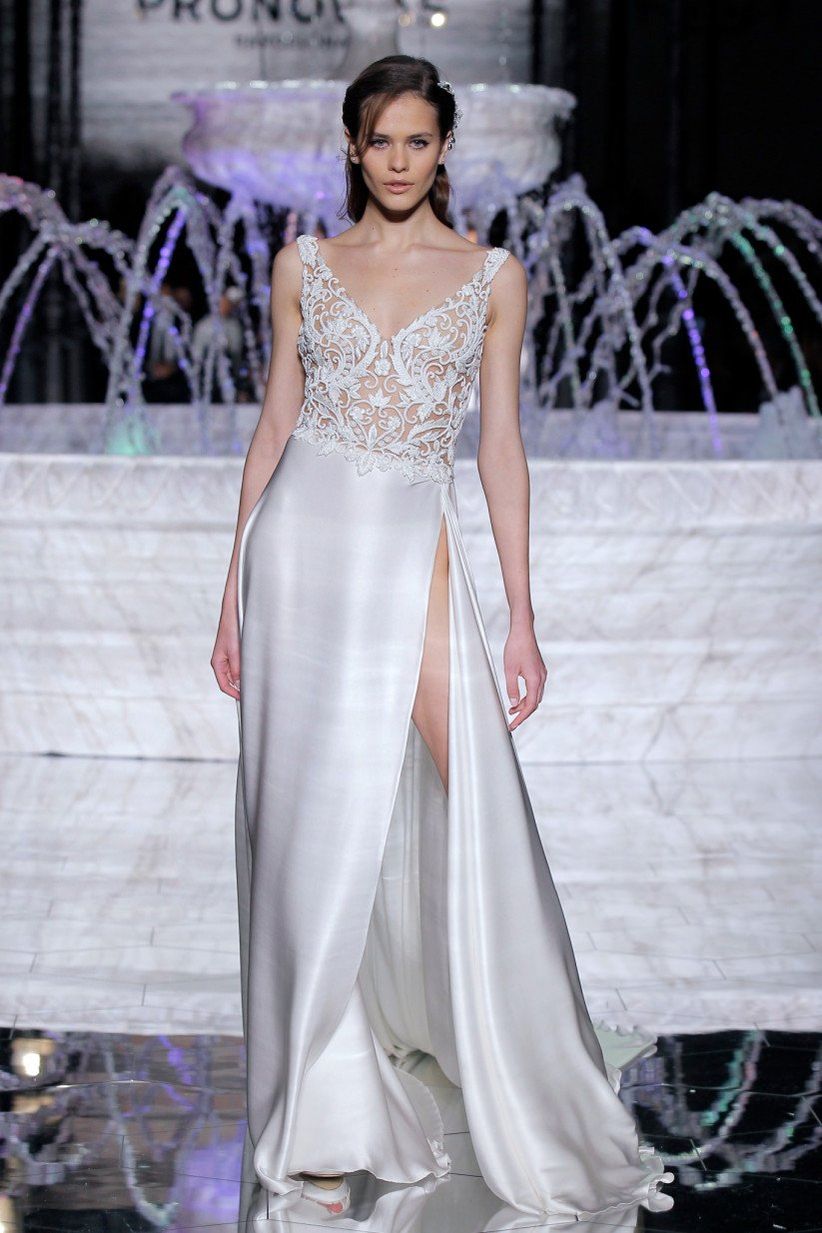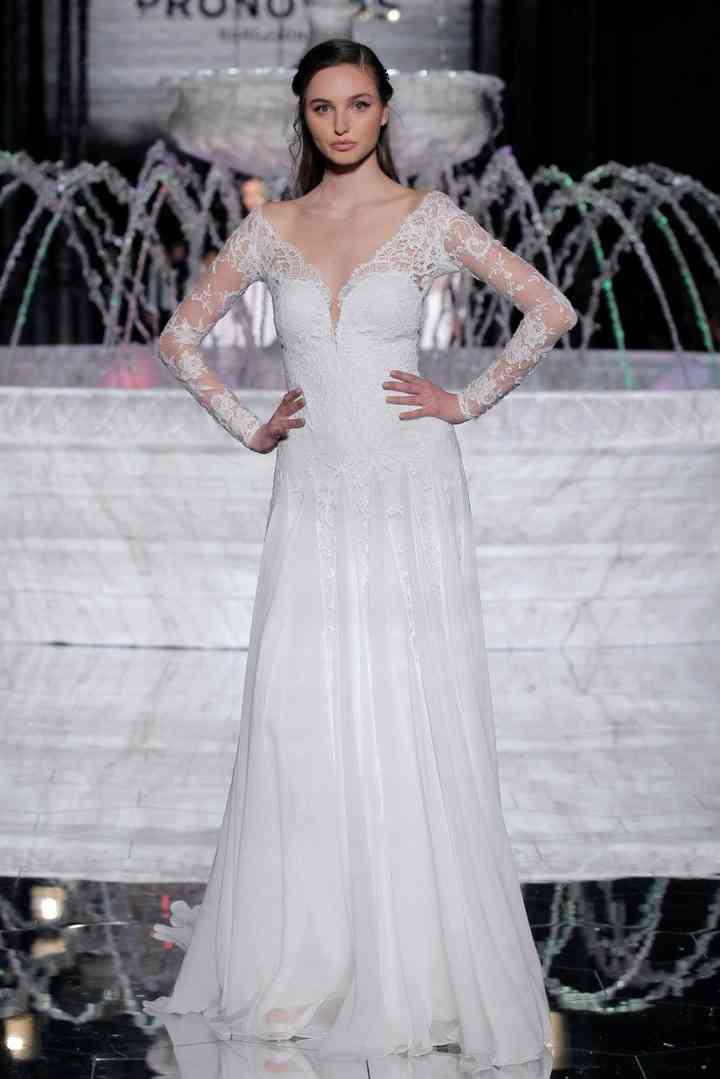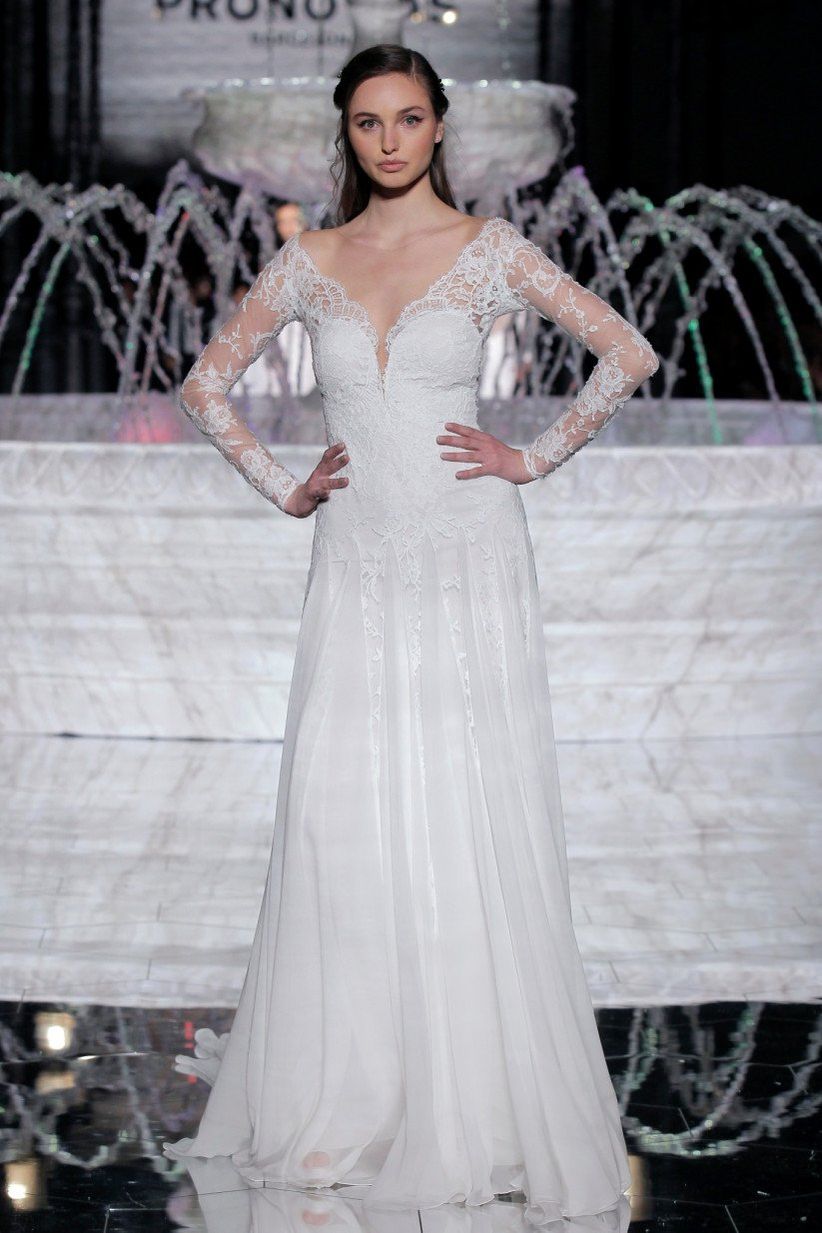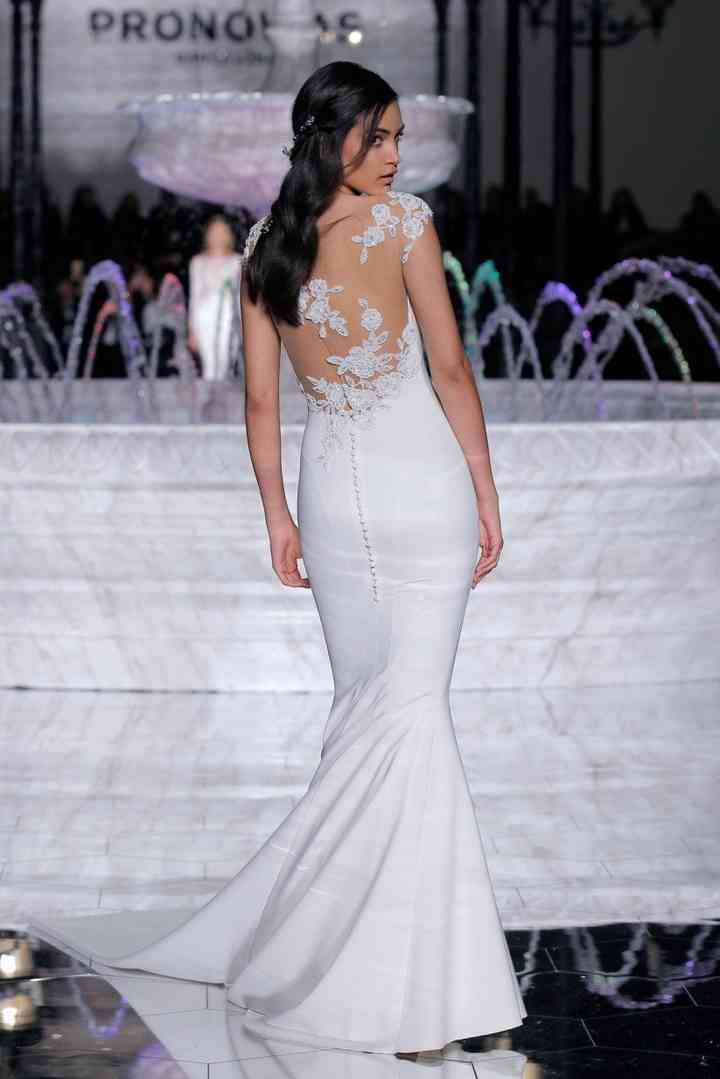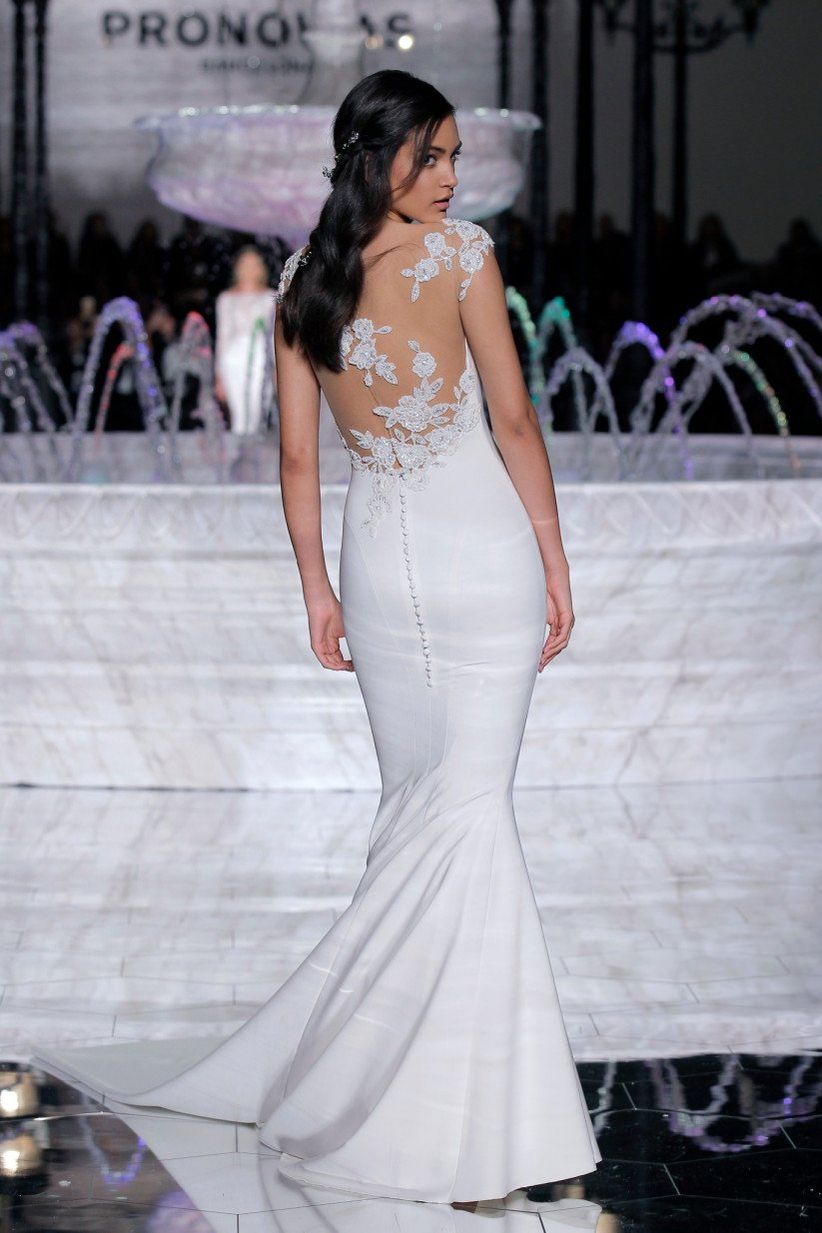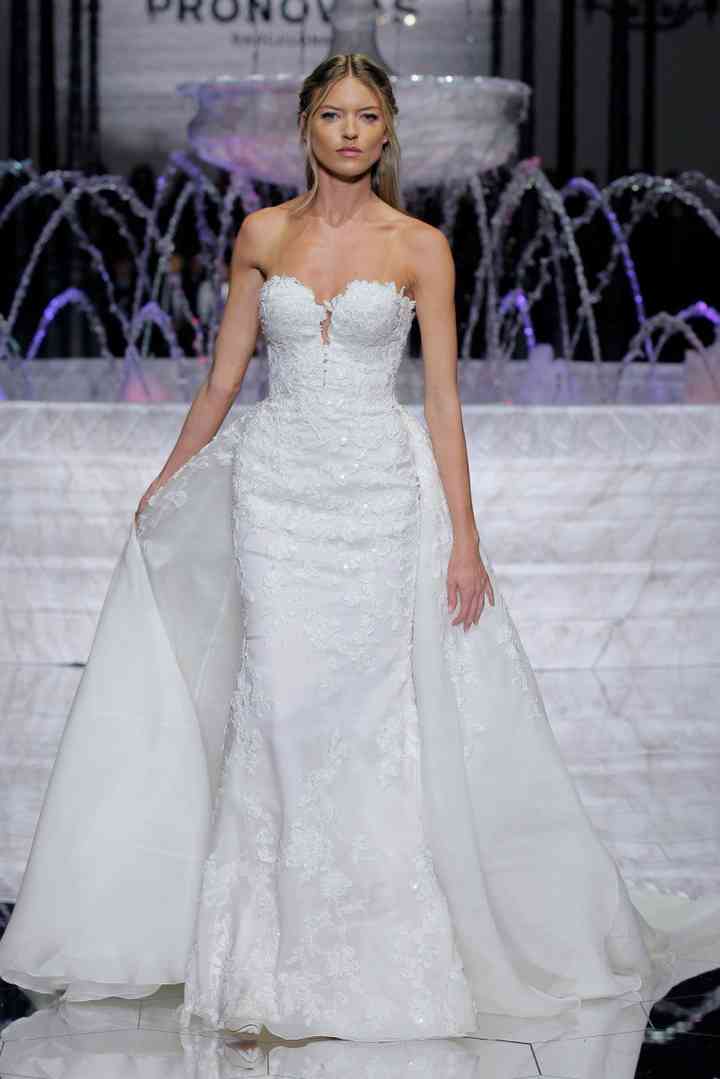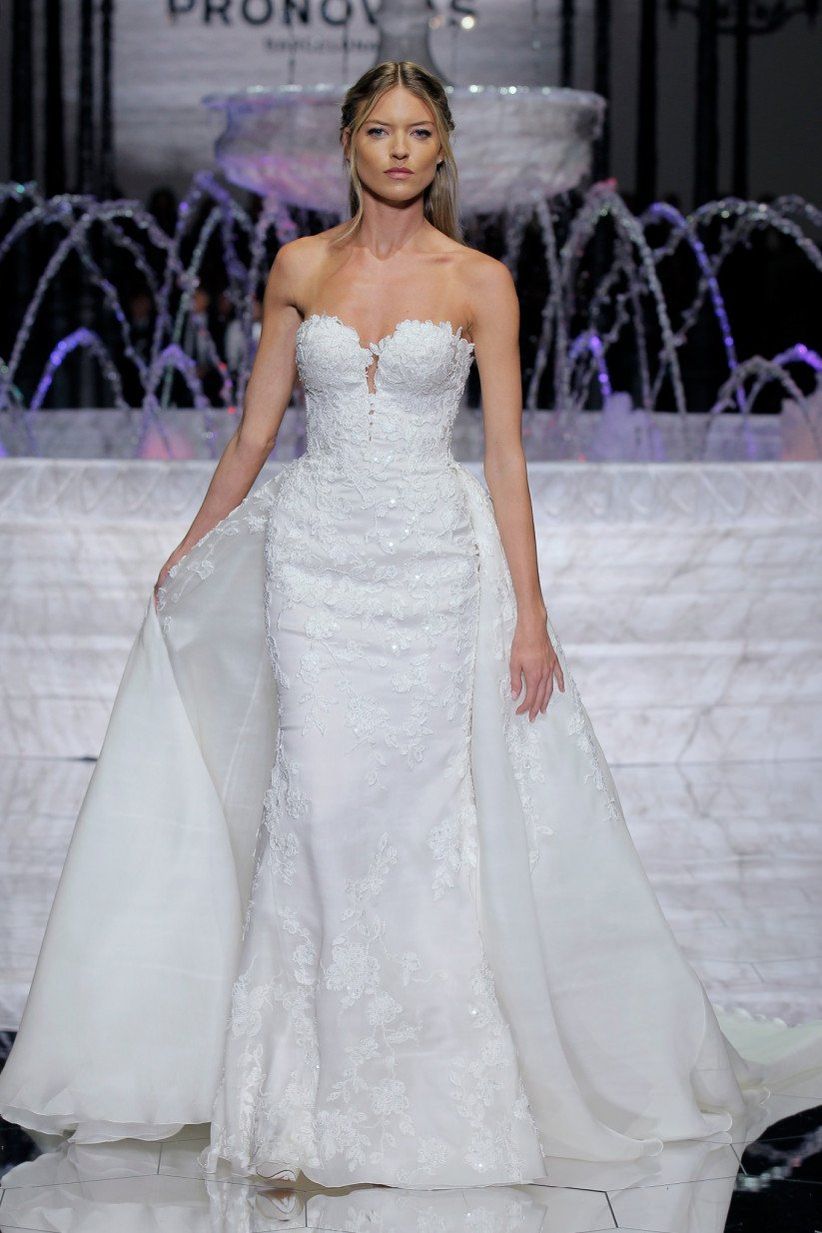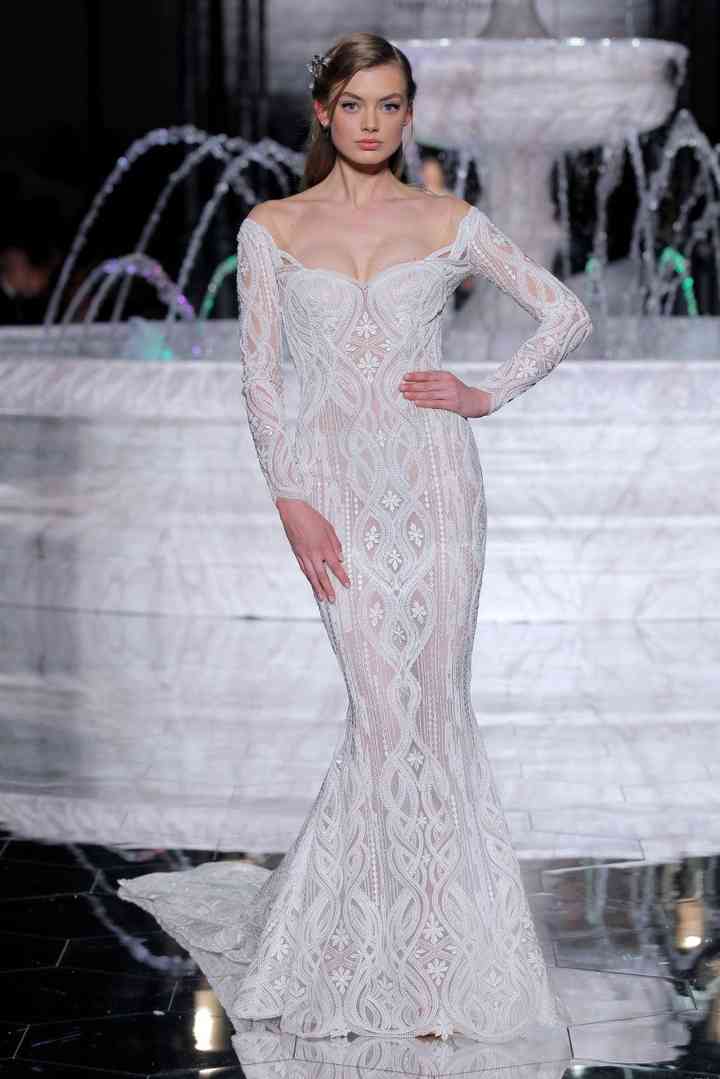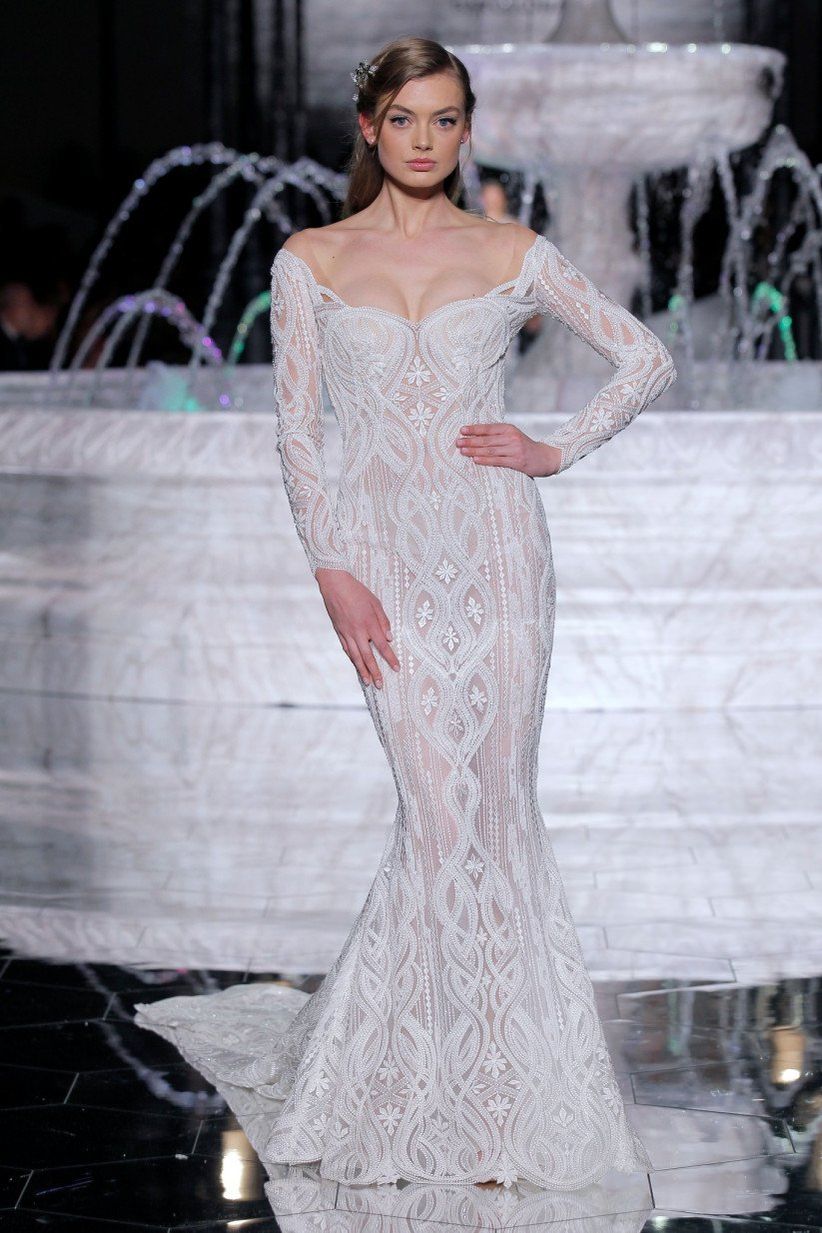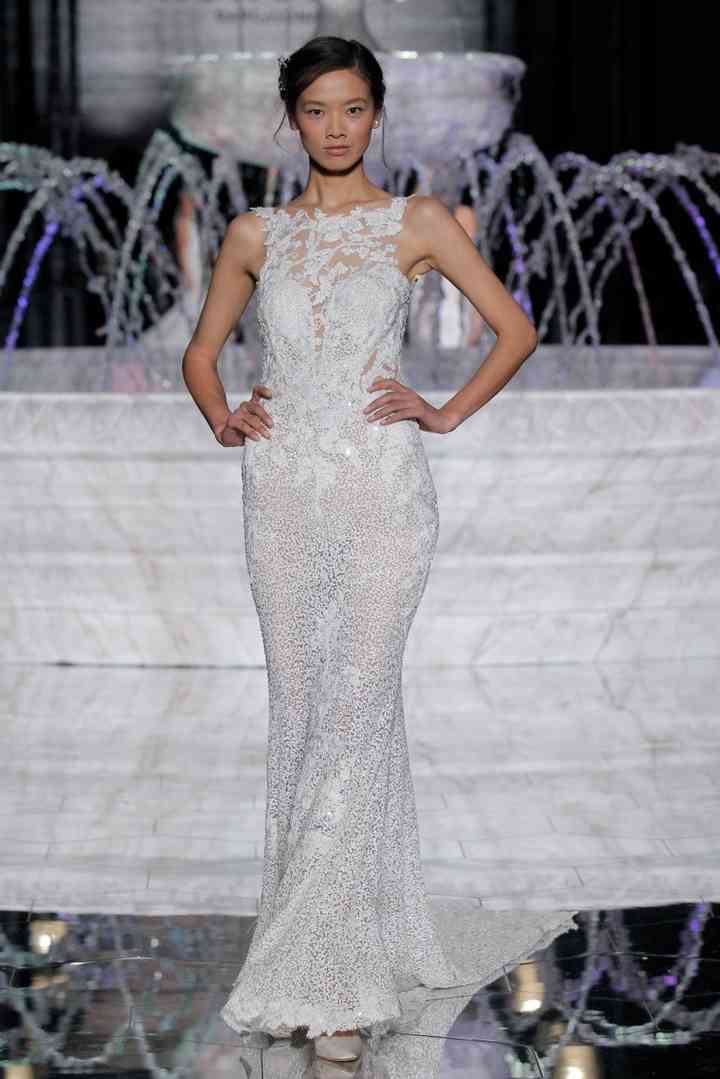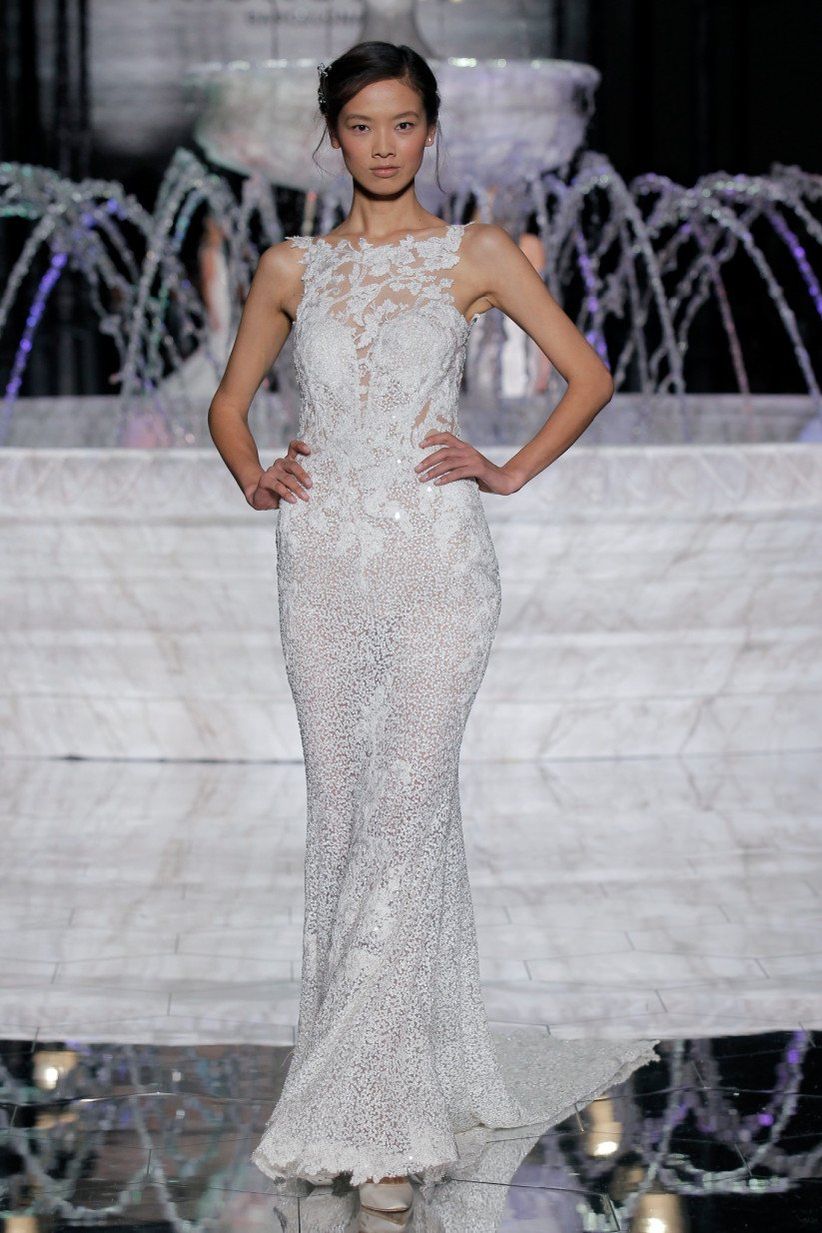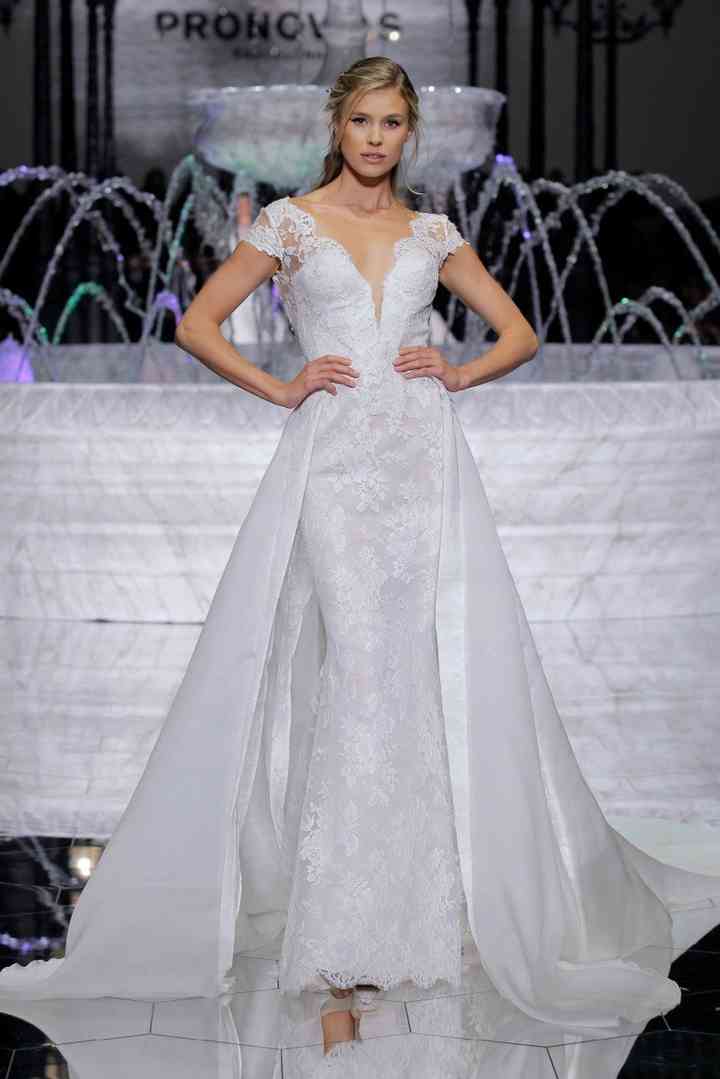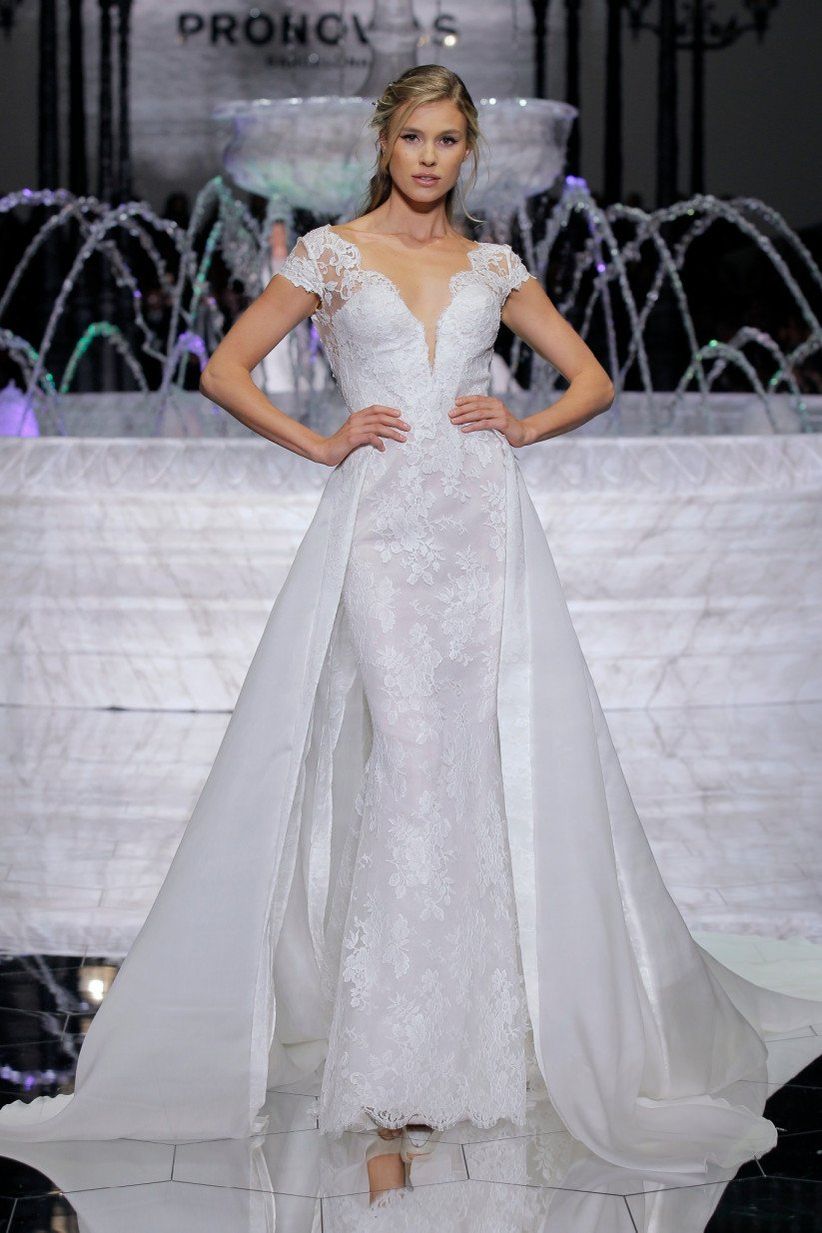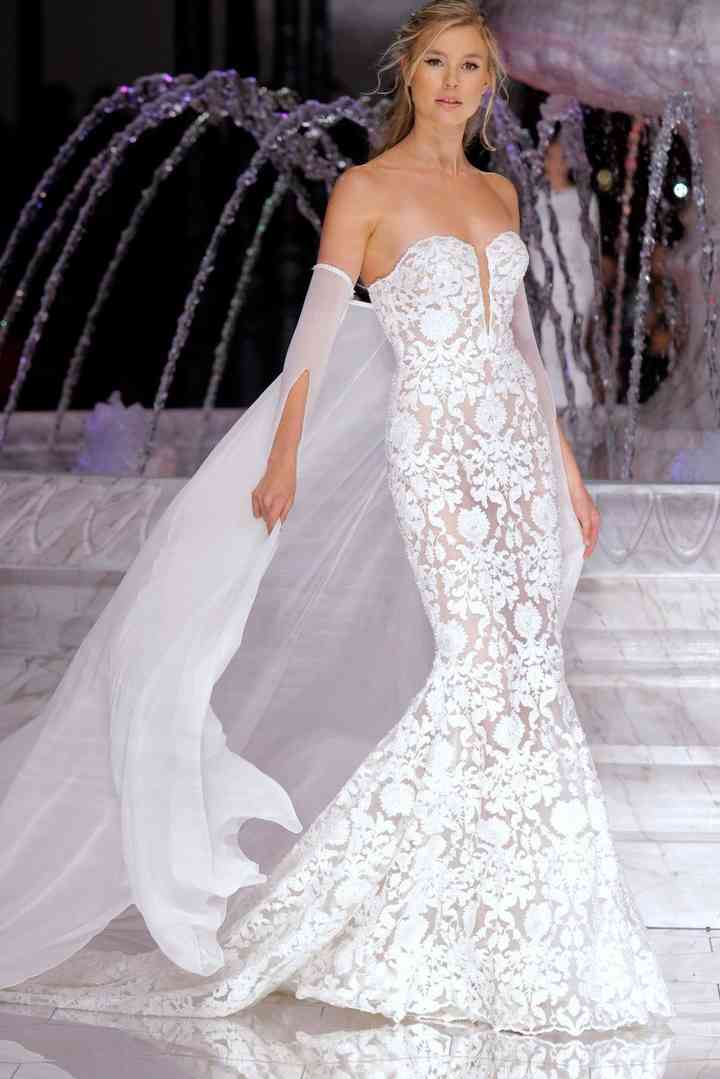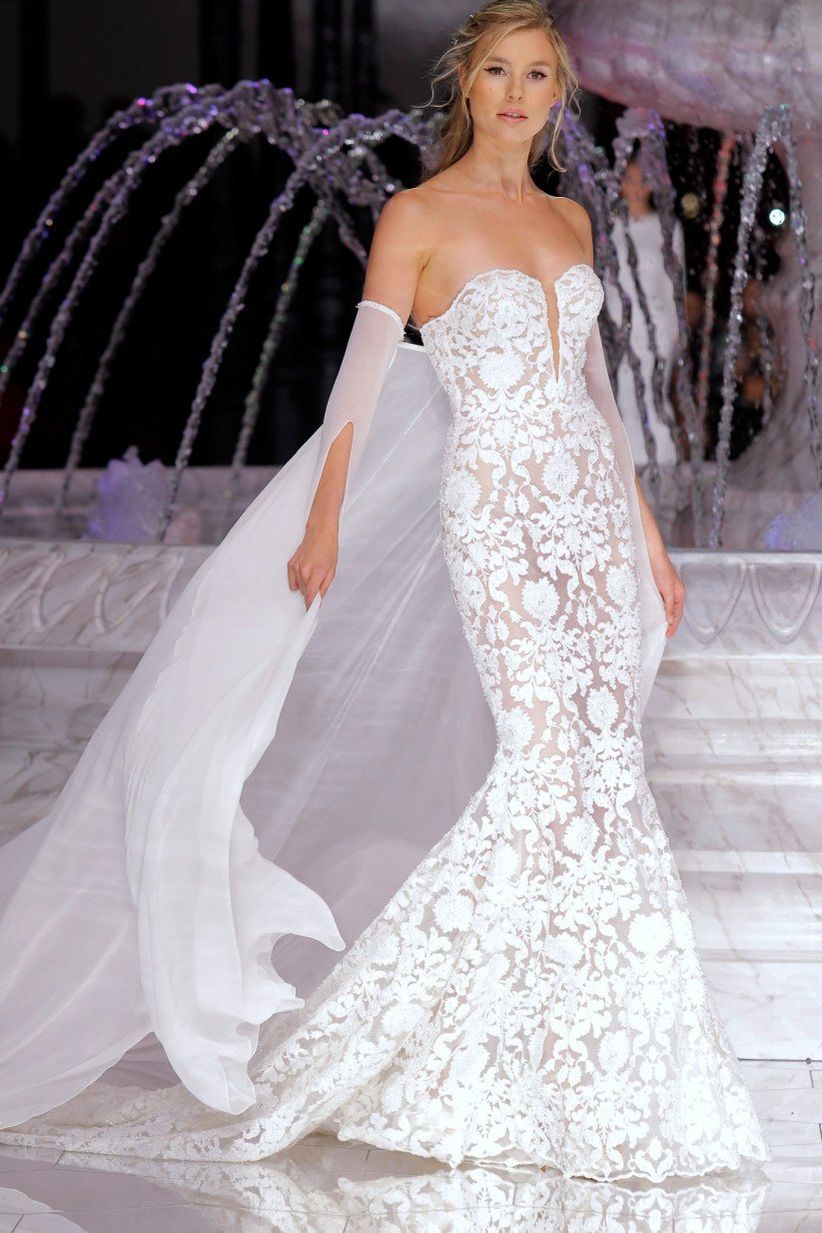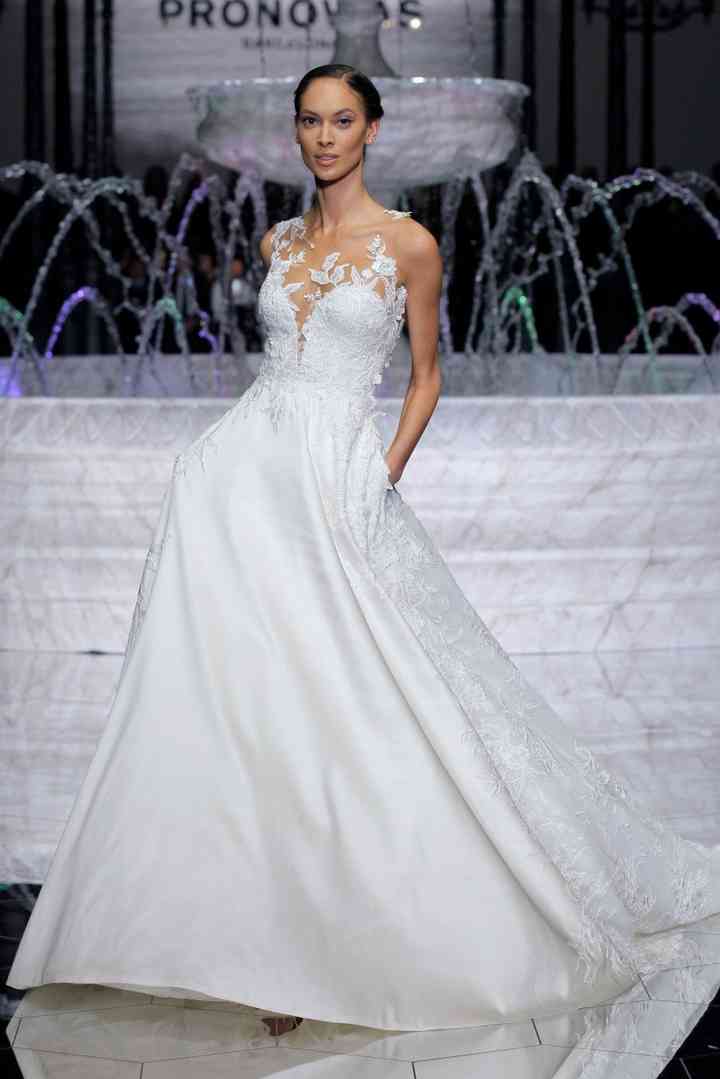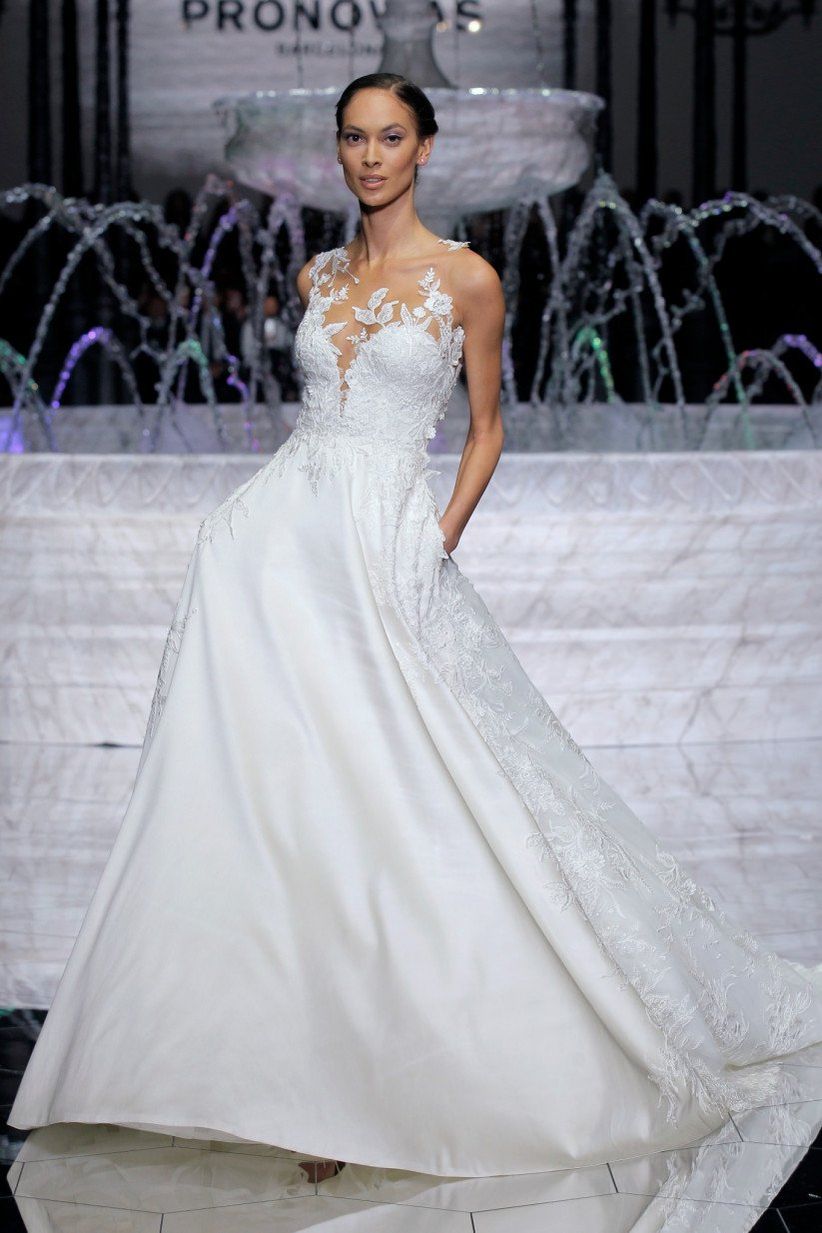 Against the unmatched backdrop of Barcelona's MNAC, in the mountain of Montjuïc, Pronovias gathered the entire bridal world to close the 2017 edition of the Barcelona Bridal Fashion Week (BBFW). This was the most anticipated fashion show of the year where we had the honour to view, in full color and in full motion, the spectacular 2018 collection of Atelier Pronovias. They launched their latest designs for their new collection, which you can already begin to enjoy through our wedding dress catalogue.
We enjoyed watching all 44 of Pronovias' wedding dresses float up and down the runway with their breathtaking designs for next year. There were so many details that stood out, with a high emphasis on mermaid silhouettes, pronounced necklines and trains. We were surprised we didn't see any a-line or classic cuts, but there was no lack of beautiful designs. The fabrics were delicate and included satin, crepe, organza silk, and of course French lace, which was the clear protagonist of the collection.
Among these cuts and fabrics, the combinations were endless. The designer of the brand, Hervé Moreau, masterfully played with texture to achieve spectacular bridal designs, which highlight the bride's seductive qualities. This was achieved with mikado silk and French lace for wedding dresses that have a certain classic air. Tulle and embroidery created ethereal bridal looks, using crepe and lace for dresses that hug the bride's figure. We also loved the delicate embroideries sprinkled with white precious stones that result in sophisticated, delicate wedding dresses.
You can discover Pronovias' 2018 bridal collection in our image gallery of the Barcelona Bridal Fashion Week. We are certain you won't be able to resist these one-of-a-kind bridal designs! If you love this brand, don't forget to check out the wedding dresses by Pronovias for 2018 in our wedding dress catalogue.