Ready to propose? It's a special moment and you only get one, so you'll want to put some serious TLC into planning your marriage proposal. Luckily, we've selected some of the best places to propose in London that'll help make the kickoff to your engagement even more special. Though all elements, from the song you play to the words you say, are important, you'll want to take extra care when choosing your perfect proposal location.
Here are some of the most romantic places to propose in London.
St. Paul's Cathedral
St. Paul's Cathedral is one of the most beautiful places to propose in London, and if you're willing to put in the legwork, offers some amazing views, too. Climb the stairs up to one of its famed galleries - the Whispering Gallery is the closest to the cathedral floor, 257 stairs up from the ground - and proclaim your love. You'll leave with a new relationship status and some pretty toned calves (a real win-win).
Royal Observatory Greenwich
If the stars have aligned and you found the person you want to spend the rest of your life with, it might be time to pop the question. As proven by Ross and Rachel in Friends, planetariums are pretty darn romantic, so head to the Royal Observatory Greenwich for your big moment. After you've done a bit of stargazing, get down on one knee.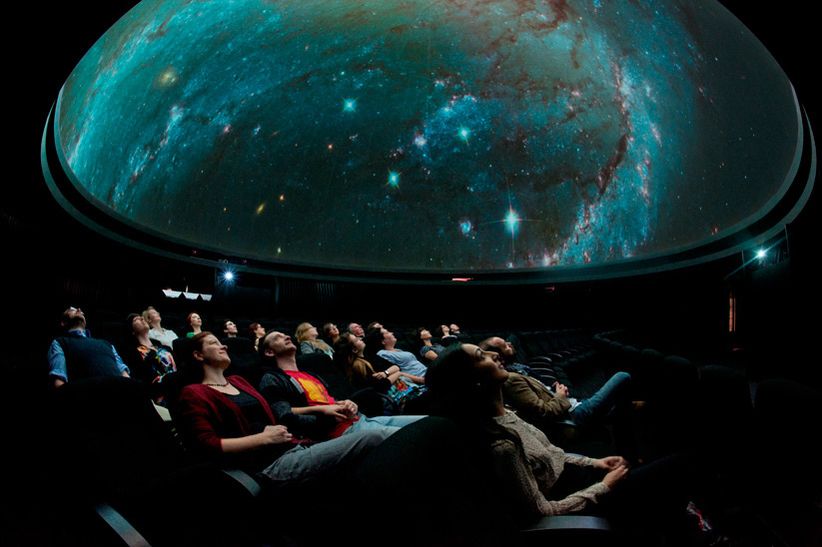 The View from The Shard
Want to have all of London as your backdrop when you ask your partner to marry you? The View from The Shard offers gorgeous panoramic views of the city thanks to its sky-high height and massive windows making it an amazing place to propose in South London. Cover the floor with rose petals, put on your song, pop a bottle of champagne and prepare for the most memorable night (or day) of your entire life.
The London Eye
The London Eye may be a tourist attraction, but it's also a killer place to propose in London. Instead of piling in with the sightseers, book a private capsule for you and your bae. Yes, it's extravagant, but it's totally worth it. If you splurge for the marriage proposal package, you'll be treated to a bottle of champagne, luxury truffles and your own personal photographer.
Diplomat Cruises
Looking for something outside the box? Head to the River Thames for your big moment. Sure, you could do it on the banks, but if you really want to go the extra mile, we suggest hopping aboard a cruise ship. Diplomat Cruises offers a lavish proposal package that will take you past all the major sights of London, including the Houses of Parliament, London Eye, St. Paul's, Tate Modern, Tower of London and Tower Bridge, then return to Chelsea. It includes champagne and canapes and can be taken to the next level with live musicians and a ride home in a Rolls Royce Phantom (much better than the tube, if you ask me).
Clos Maggiore
Woo your partner with a fancy meal at Clos Maggiore before you drop down on one knee. This Covent Garden restaurant has a reputation for being one of the most romantic in town, making it the perfect place to propose in London. If your pockets are full, go ahead and splurge on one of the private dining rooms to make the event extra special.
Kyoto Garden in Holland Park
London is brimming with beautiful gardens and green spaces, and the Kyoto Garden in Holland Park is one of the city's crown jewels. It will transport you and your beloved to Japan, giving you the destination proposal of your dreams without the extra cost and legwork. Lanterns, tiered waterfalls and exotic wildlife (think colourful fish and peacocks) make this place more than worthy of your big moment.
Victoria & Albert Museum
Do you consider your relationship a work of art? Head to the Victoria & Albert Museum and surround yourself with amazing sculptures, paintings and textiles to pop the question. You can get down on one knee in front of your partner's favourite piece or head to the Madejski Garden for an open-air marriage proposal. Whichever you choose your significant other is bound to be blown away.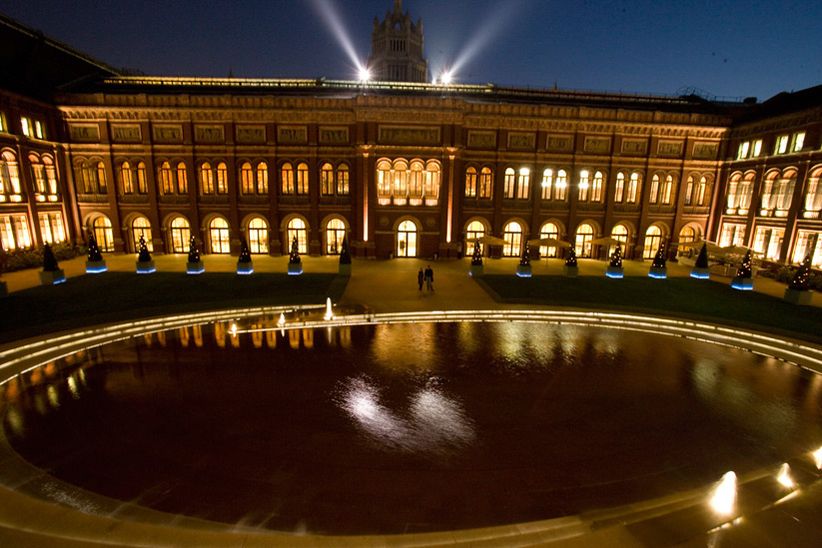 SEA LIFE London Aquarium
In the words of The Little Mermaid's most beloved crustacean, "darling it's better, down where it's wetter, take it from me" - and SEA LIFE London Aquarium on the South Bank agrees. They'll help craft you a memorable marriage proposal that includes priority access to the aquarium and a diver holding up a personalized "will you marry me?" sign. Your S.O. definitely won't see this one coming.
Kensington Palace Gardens
Unsurprisingly, Prince Harry and Meghan Markle have surrounded themselves with some pretty lavish gardens. Take a stroll around and admire the gorgeous flower beds, fountains and foliage at Kensington Palace Gardens before asking your partner for their hand in marriage. Don't forget to snap photos of blooms that you love - they could inspire your wedding's floral arrangements later down the line.
Kew Gardens
Why not head into West London's own charming garden oasis and pop the question? Get down on one knee under the light of an illuminated tree or arch in winter or surprise your S.O with an engagement ring as you admire the view from the Treetop Walkway in summer at Kew Gardens.
King's Cross Station
If your partner is a total Potter-head, then we can think of no better place to propose in London than at the iconic Platform 9 3/4s at King's Cross Station. Hop on the train to nearby Hertfordshire right afterwards and celebrate your engagement with a butter beer or two at the Harry Potter studios!
Tower Bridge
Did you know you can book the private walkway over the river specifically for a proposal? Yup! If an exclusive and memorable place to propose in London is what you're going for, it doesn't come much better than Tower Bridge. The events team will even create bespoke décor just for you. Fancy.
Battersea Bandstand
So, this one will take some time, coordination and a little help from your friends, but it will be SO worth it, we promise. Ask a friend to set up the bandstand with fairy lights and candles and then suggest a walk with your S.O through Battersea Park. When you get to the bandstand, get down on one knee and make sure your mate is on-hand to snap the picture-perfect moment!
The Ritz
Treat your partner with a touch of luxury with an evening spent at The Ritz – one of London's most iconic venues. Rub shoulders with the city's elite as you enjoy cocktails and dinner before slipping the ring into a glass of their signature champagne.
The O2
If you're an active pair, always looking for the next adventure then why not embark on one of London's biggest challenges? Climbing The O2 is no easy feat but the rewards are worth it – especially when you get that 'yes' when you reach the peak!
Aviary
If you'd love a place to propose in London where you can enjoy the spectacular skyline but don't fancy clambering up The O2 (we totally get it) then try a rooftop proposal at the stylish Aviary. Book an igloo for the perfect winter proposal and celebrate your newly soon-to-be-wed status with champagne and canapés!
Little Venice
London's own little slice of Italian romance makes for a perfect proposal spot at any time of the year. Autumn leaves fill the area with warmth before making way for magical icy waters and bright Spring blooms, making it a purse-friendly option with plenty of wow-factor.
Find engagement rings and wedding bands on WeddingWire »