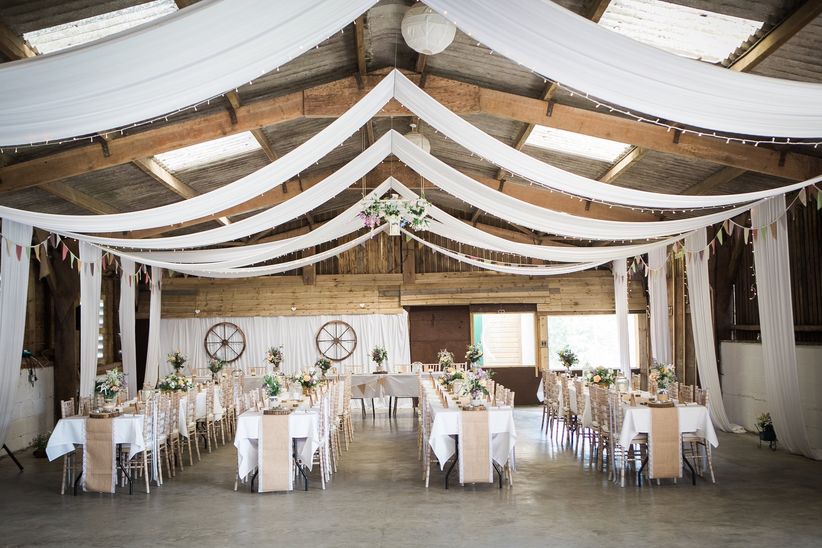 Once you've secured your reception venue, it's time roll up your sleeves and get to work on your wedding seating plan. Now, this task can seem pretty daunting, especially if you're working with a lengthy guest list, but it's really not that bad! We've created this how-to guide to make your foray into table plans a walk in the park.
Here's how to master your wedding seating plan.
Use a table plan template
If you're just beginning to work on your wedding seating plan, you're probably pretty overwhelmed. Instead of spending hours with a glue stick, piles of names and a massive piece of bristol board, make your life a little easier (and a little less messy) by using our Wedding Table Planner tool. You can adjust the wedding table plan template based on the seating arrangement you're using including type and placement of tables, how many guests you plan to put at each table, which guests you're seating where and even begin drafting the table names. Once you're happy with how everything looks, you can forward it along to your planner to see what they think.
Try different kinds of tables
Not all tables are created equal. Some are long and rectangular and fit dozens of guests (think the Great Hall in Harry Potter) while others are small and circular, with enough space to seat only five or six. You'll want to choose the type that fits with your vibe and guest list as well as your catering serving style. Buffets, food stations, and plated meals work with just about any configuration, but family-style catering is best reserved for smaller groups (passing around serving dishes among 20 people probably won't go over too well). Keep in mind, if the venue you've hired includes specific types of tables in their wedding package, you may want to use them instead of rentals to save a couple quid.
Make yourselves a priority
Though you may be tempted to dive right in and figure out where to put your former flatmates and your childhood BFFs, we suggest starting with yourselves. Choose whether you and your partner want to sit at a sweetheart table for a little bit of privacy or share a top table with your families and/or wedding party. You'll also want to decide exactly where your table will sit in your reception venue. Don't forget to factor in things like the kitchen, stage, dance floor and bathrooms (areas close to these are best avoided).
Don't forget about your VIPs
After you've dealt with your own seating arrangements, it's time to look after your nearest and dearest (AKA your immediate families, your bridesmaids and your groomsmen). First, you'll want to deal with your family. If they're not sharing your table, you'll want to make sure they get spots with a good view of both you and the dance floor (you don't want your nan and grandad missing out on your first dance). After you've hashed out where they'll be dining, you can choose where your wedding party will sit. Like your family, if they're not next to you, they should get some of the best seats in the house. Don't forget to account for their plus ones!
Sort out your friends and family
Now it's time to work out where everyone else will be seated. This may seem like an impossible feat, especially if you have hundreds of guests, but, trust me, it can be done. The key here is to seat people with common interests or backgrounds together. Have a bunch of uni friends coming? Put them next to each other. Are there six or seven cousins from your mum's side joining you? Make them tablemates!
Be mindful of who's on your guest list
When creating your wedding seating plan you'll want to be mindful of your guests' needs. For example, if you're hosting a ton of kids, you may want to create a designated "children's table" (if not, make sure kids have seats next to their parents). Got a few elderly guests coming? They should not be seated next to your sound system, but they shouldn't be placed too far from the dance floor (after all, you want them to witness your first dance). As for single friends, they should be put with people who share common interests, not with a bunch of couples who they don't know (even if you think they'd get along smashingly).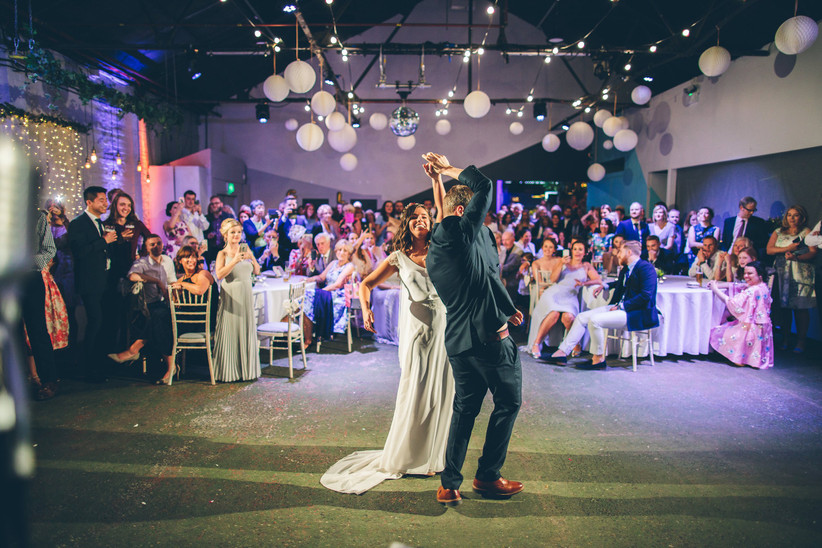 Create a wedding seating plan with our FREE Wedding Table Planner tool »