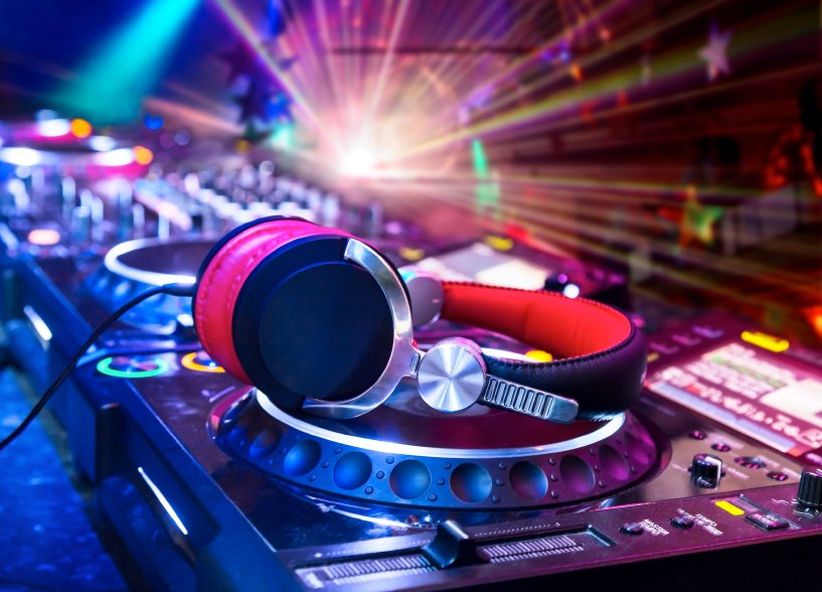 It's time to add another key player to your supplier squad! You may have chosen your wedding's key songs, but now you're going to need to hire someone to play them. Your wedding DJ will be responsible for making sure the energy stays up from dawn 'til dusk (and probably long after), so you'll want to find one with awesome emcee skills and a killer tracklist.
Here's how to choose your wedding DJ.
Sort out the important stuff
Step one is taking the time to write out any wedding details that may affect your decision. Knowing things like your venue size, venue style, budge and wedding theme will help you figure out exactly what you're looking for in a DJ. You should also note the genres of music you love, your favourite artists and your most played songs - those will come in handy when you start interviewing potential candidates.
Do your research
Now it's time to do a little bit of homework (it may not sound fun, but it is!). Scroll through our wedding supplier listings, check out Instagram and ask your recently married friends and/or relatives for recommendations - you're sure to find a handful of amazing options by the time you're finished. Pay close attention to their reviews and ratings - comments from couples who have used their services in the past are super insightful.
Get in touch
Once you've selected your faves, start reaching out. If you're using WeddingWire, simply click the blue "Request more information" button at the top of a listing and it'll connect you right away. If you're using another method, reaching out via their website or through email is your best bet (no sliding into DMs - Those are easy to miss!). Remember to ask key questions like, "are you available on my wedding date?", "what is your rate?" and "can I see a copy of your standard contract?". If you're satisfied with their answers, book a meeting with them IRL or schedule a Skype call.
Sample their work
When you're meeting with your candidates, you'll want to do a deeper dive into their work. Yes, you've probably already sampled a playlist or two, but at this stage you'll want to get a bit more. Ask your potential DJs about their music repertoire and give them a bit of insight into the types of songs you love. You'll also want to let them know exactly what you'll be needing music and emceeing for (i.e. the ceremony, the reception, dinner, the after party). This will help them customize a tracklist just for your event.
Ask about equipment
Even if you're not a music buff, ask your candidates to give you a rundown of the types of equipment they use. You'll want to make sure that they are using professional grade machinery and lighting, not homemade gadgets. How much equipment they plan on bringing is also something you'll need to know. If they can't fit it into your venue, you'll have to work something else out (or maybe hire a different DJ).
Review the contract
So you've pretty much decided on your DJ? Well, now it's time to hash out the final details. Ask him or her to create a contract for your big day and mail or email it to you. Make sure you really read it (not just scan it). Hidden clauses, like additional travel and equipment fees, can wreak havoc on your budget.
Find wedding DJs and musicians on WeddingWire »