*Article donated by Cayetano Castaño, director of Greenplanet Viajes and vacacionesok.com.

In the Dalmatia region, right on the Adriatic Sea, there is a trail of cities and small fishing towns where the Greeks, Romans, Byzantines, Franks and Venetians all left their mark. It is worthwhile coming here to relive history and ride a sea dotted with thousands of islands, unimaginable beaches and natural parks.
Hvar Island is one of the biggest and most attractive on the Dalmatian Coast. Here we can find all types of accommodation and, moreover, greatly recommended cruises by sail boat, an authentic speciality of the region.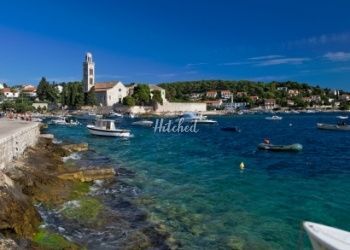 Hvar will wrap you in its lavender aroma, its lovely Mediterranean climate and for being the island that has the highest number of daylight hours throughout the year. The city of Hvar, apart from health and nature, offers its extraordinary cultural and historic heritage. It main square, which is the biggest in Dalmatia, dominates the city, surrounded by walls that date back seven centuries. It is also surrounded by palaces from the Baroque and Renaissance periods.
Hvar is a trendy destination, with a great night life, although the fun begins in the afternoon in some bars that organise apres-beach, dances in swim suits, etc.
You Hill love small places like Vrboska or Jesla for their tranquillity, the silence of their narrow streets and romantic squares.
As you can see, this island has everything, tranquillity, partying, beach, landscapes… A perfect combination for your honeymoon!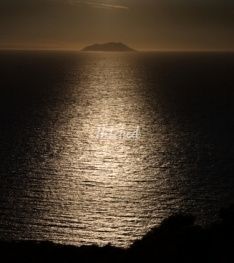 Trips
Dubrovnik: This city is the medieval pearl on the Dalmatian coast and has been registered by UNESCO as a World Heritage Site. It is a city with a long tourist tradition, ready to answer the most delicate needs of its visitors. The abundance of museums and festivals, taverns and restaurants is what makes it stand out. Home to a gentle Mediterranean climate and beautiful landscapes that really confirm the famous declaration of the Irish writer, Bernard Shaw: "Those who wish to see heaven on earth should come to Dubrovnik". Isn't that reason enough for you to also visit it on your honeymoon?
Modra spilja (Blue Cave) and Bisevo Island: The main attraction of this island located 5 kilometres from Vis Island, to the southwest of Hvar Island, is a phenomenon that seems incredible at first sight, the natural phenomenon of Modra spilja. On sunny days, the rays of the sun pass through the entrance to this sub-aquatic cave and create a fantastic play of blue and silver colours. Taking a swim here is a whole new experience.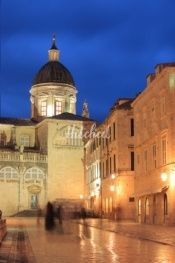 Bisevo Island is the ideal place for boat trips with a great number of bays in which to drop anchor, where the peace and silence of the island are an attraction to those who prefer a tranquil and relaxing break.
Vis: This is the inhabited island furthest from the continent. The places of greatest touristic interest are the cities of Vis and Komiza. The ancient city of Vis has a naturally protected port, while the ancient fishing town of Komiza became a picturesque citadel. The coast of Vis Island is very rugged and full of hidden bays and beaches such as Gusarica, Nova Posta or Velo Zalo.