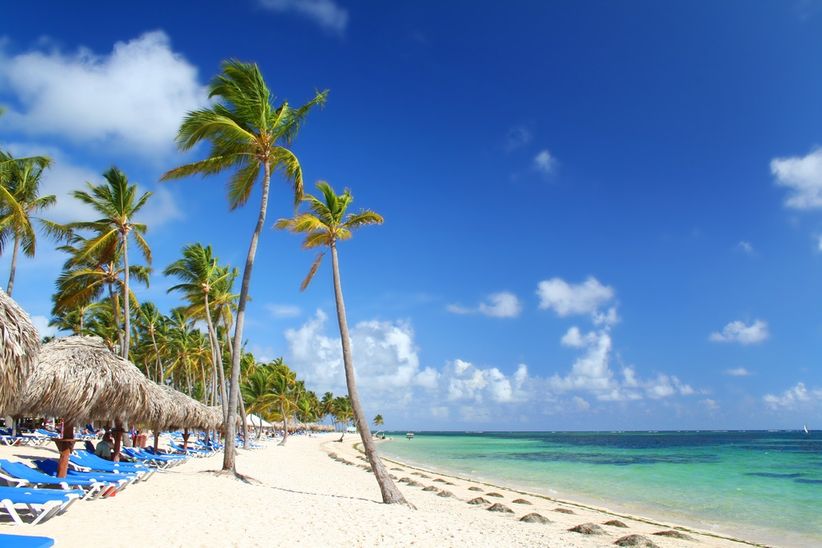 The honeymoon is one of the things that couples look forward to the most when they are getting married. The romantic destination you choose for your honeymoon isn't only the place where you will spend your first few days as husband and wife, but also offers you both the perfect chance to relax and unwind after the hectic and stressful wedding planning. No more deciding which wedding flowers will look best at your chosen venue or searching for the perfect personalised wedding favours for your guest. You'll have a week or more to just relax and begin enjoying the new chapter of your life.
What makes Punta Cana so lovely?
One of the best options is a honeymoon in Punta Cana, in the Dominican Republic, a paradise in the heart of the Caribbean whose beauty is unbelievable. The landscape is spectacular, with vast white sandy beaches sheltered by palm trees that will make the perfect backdrop for your honeymoon photos; the photos that you have seen so often on the internet and in magazines and you won't be able to believe that you are actually there. The waters are so crystal clear that they seem transparent.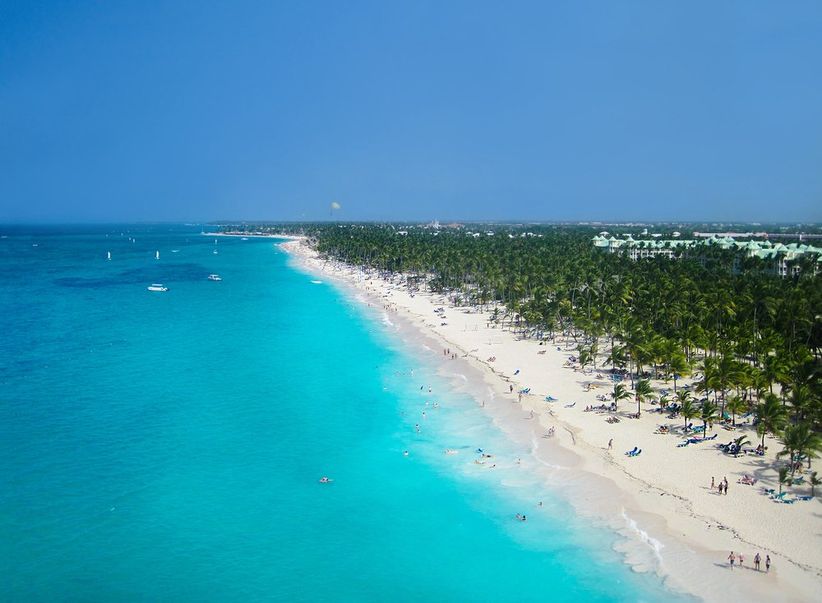 Say yes to all-inclusive packs
There are several hotel complexes in Punta Cana that will meet your every need. Ultra-modern facilities in which the suite-type bedrooms are fantastic, several pools, round the clock entertainment, and above all, the amazing all-inclusive honeymoon packs, which mean you won't have to worry about any of your meals nor money that you will spend. Usually, absolutely everything is included in the price you pay to the agency or upon your arrival at the hotel.
Proximity is key
You don't want to waste your precious time during your honeymoon travelling from the airport to your final destination. Lucky for you, in Punta Cana, most of the resorts are only half an hour from the airport and are very close to one of the numerous beaches, many of which can be easily accessed from the hotels and resorts.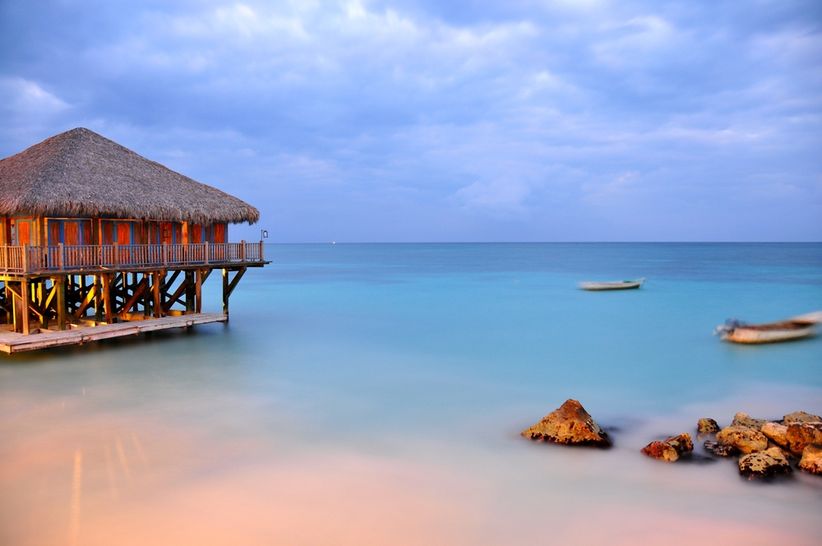 There's so much to do
While the beaches are a must-visit for your moments of relaxation and beach activities, you can also enjoy a variety of activities away from the sand, mojitos and sunshine. If you want to move your body, go for a round of golf, water-ski, or do any other type of water sport. And if you're a shopping lover enjoy the many local shops.
We highly recommend you go snorkeling and explore the beautiful coral reefs. If you're looking for more adventurous activities to add a spark to your honeymoon, visit Hoyo Azul and enjoy a zipline adventure.
Enjoy the culture
Enjoy a tour of the old Pirate Rum Factory and Taino Cave and learn how they used to make their rum. Afterwards you'll be thirsty for a good rum. Take a trip to Santo Domingo and discover some of the history of the Caribbean. There are so many things to see in Punta Cana, we have no doubt you'll have an unforgettable honeymoon.
For now you're probably picking out wedding flowers, but we bet you can't wait to toss your wedding bouquet and get on a flight to your dream destination. If you've chosen Punta Cana you have some great ideas to help you plan your dream honeymoon. Best of all you've got a long list of the best travel agencies right here in WeddingWire, so drop them a line and discover their amazing honeymoon offerings.