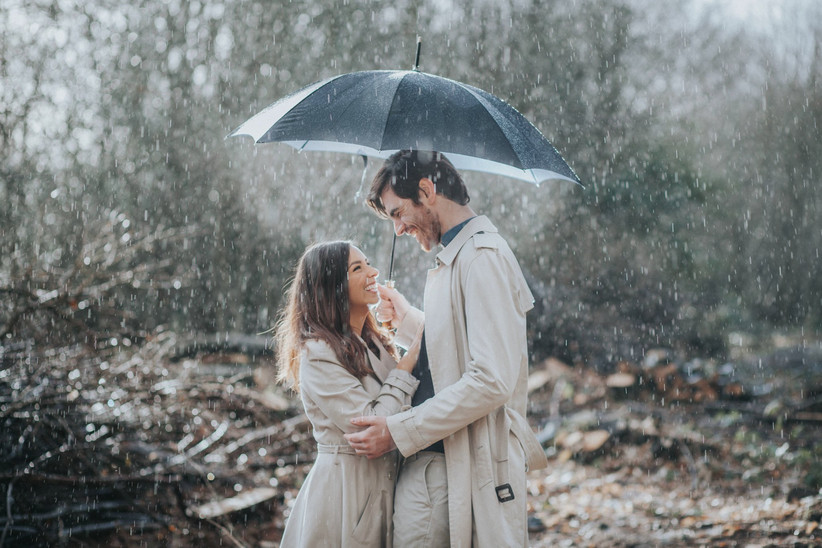 Although we totally get that it's the 21st century and a woman is more than welcome to get down on one knee herself at any time, the Bachelor's Day tradition of women proposing on February 29 is the perfect excuse to finally ask the question! To nail your leap year proposal, we've put together this fool-proof guide, covering everything from engagement rings to the best way to record the big moment. So, put the champagne on ice and swot up on your engagement party ideas, you're about to get a big, fat YES!
Here's your guide to nailing that leap year proposal.
Bring on the bling
Just like any proposal, your leap year proposal will likely be centred around a shiny new piece of bling for your partner. If you're in a same-sex relationship, then you may be looking at traditional engagement rings for your partner and in that case, we advise taking note of the type of jewellery they usually wear. Not everyone will want to wear a huge rock every day, so something understated could be the right choice. In fact, if you feel your partner would be happier with a bracelet, necklace, pair of cufflinks, new watch or even matching tattoos, then go for it; there's no need to feel tied to tradition.
Prep for perfection
Your leap year proposal will be just as unique and personal as your wedding plans, from the time of day that you do it to the location. If you're struggling to think of memorable proposal ideas, then write down a list of meaningful places and favourite activities and this should help to narrow down the possibilities. Whether you opt for champagne at the top of the Eiffel Tower or simply choose to propose during a quiet night at home, make sure your partner's schedule is clear and that you're not likely to be interrupted.
Time it right
Speaking of clear schedules and interruptions, it's important that your proposal on a leap day is timed to perfection (note: February 29, 2020 is a Saturday). If your partner needs several hours alone and two cups of coffee before they can function in the morning (guilty!) then a sunrise leap year proposal might not be the one, likewise if they're overcome with hanger when they arrive home from work every evening then you may want to give a 6 pm proposal a miss. Your partner will want to enjoy the moment just as much as you, so select a time when they're likely to be feeling their best and make sure you're free to be together for the rest of the day to celebrate!
Snap the moment
While having a professional photographer or videographer on-hand to capture the moment your partner says 'yes' is the dream, not all of us have Kardashian level budgets *weeps*. Why not set up a camera yourself or rope your Insta influencer friend in to secretly capture the moment on film? Trust us, you'll want to look back on this moment in a few years when you're happily married!
Partner said 'yes' already? You're going to need this essential engagement party playlist for your celebrations!