*Article provided by Cayetano Castaño, director of Greenplanet and vacacionesok.com.
Bali is the most popular and touristic island in the whole of Indonesia located at the westernmost part of the Sonda archipelago. Known for its great artistic tradition which includes dance, sculpture, painting, goldsmithing, furriery and its peculiar music, Bali is also a meeting point for wholesalers from all around the world.
In order to get to know this fantastic destination, Travelider has proposed an itinerary for you to live and enjoy this island to the max.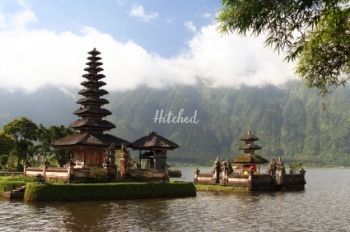 First of all, a refreshing massage in Nusa Dua. Then, a visit to the city of Mengwi and the Taman Ayun Royal Temple, considered to be the second biggest on the island.
The city of Bedagul is home to the Ulun Dalau Temple, also known as the temple of water. The tour also takes us to the Monkey Forest (this is the name in English, not a temple), Alas Kedaton, and to Tanah Lot or the Sea Temple, perched on top of a rock surrounded by the sea, which is a unique setting to contemplate the sunset.
The island of Bali offers numerous hiking routes in which you can admire the beautiful rice terraces and enjoy bathing in thermal water.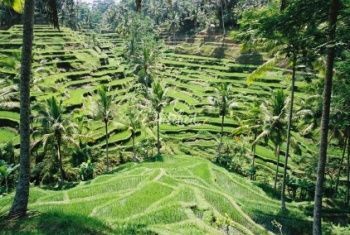 Singaraja, the most popular city in the north of the island, also forms part of our route, with an obligatory stop at the Beji Temple. And we cannot forget the oldest town in Bali, Tenganan, nor the Bat Cave Temple in Goa Lawah.
The cram packed holiday also allows us to do rafting on the river Ayung and relax, during our honeymoon, on the marvellous beaches of Bali.