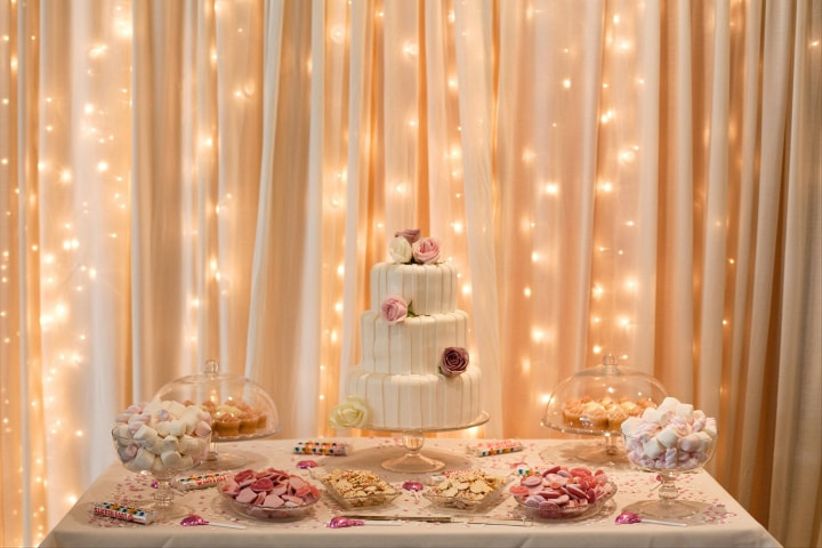 Once you've ordered your wedding cake and stocked up on sweet treats you may think you're done with desserts - but, think again! You've still got to sort out a wedding dessert table to display them on. From the table(s) you use to the bits and bobs you add to your setup, you've got a few things to think about.
Here's everything you need for your wedding dessert table.
Cake Table
The first thing you'll need to take care of is the surface where you'll be displaying your desserts. Yes, you could totally go with whatever style your catering company or venue has on hand, but if you can find something that fits your wedding theme, we say go for it! If you're throwing a vintage wedding, try looking around your local thrift shop or flea market for an old chest of drawers or bookshelf. If you're going for an ultra modern theme, hunt down a sleek metal bar. A little creativity goes a long way in the world of weddings!
Table Linens
Before you start piling on your tarts, cakes and pastries, you may want to lay down some linens. A bold tablecloth or statement runner might be just what your wedding dessert table needs to take it to the next level. Keep in mind you can probably splurge on something on the fancier side, since you only have one table to decorate.
Serving Trays & Cake Stands
Time to present your sweets and treats! To do so you're going to need a few trays, stands and platters. Now, these could be traditional pieces or you could shake things up a little and use props that match your theme. For example, if you're throwing a shabby-chic wedding in the countryside, you may want to consider swapping out classic metal trays for wooden crates or thrifted finds.
Server Set
A cake knife and server set is one thing you definitely don't want to forget if you've opted for a more classic wedding cake. These are the tools you and your soon-to-be hubby or wife will use to cut and serve slices to your guests, so if you don't rent or buy one, you may be up a creek without a paddle. Keep in mind you can skip this equipment if you're going for a donut or cupcake tower (those options are grab 'n' go).
Plates & Forks
You don't want your guests using their dinnerware for their desserts - gravy and icing are definitely not a winning combo - so you'll need to rent a few extra plates and forks for your wedding dessert table. While you may be tempted to order fancy shmancy flatware and dishes, we suggest saving those for your place settings and going with a more affordable option for desserts (after all, they'll only be used for one course).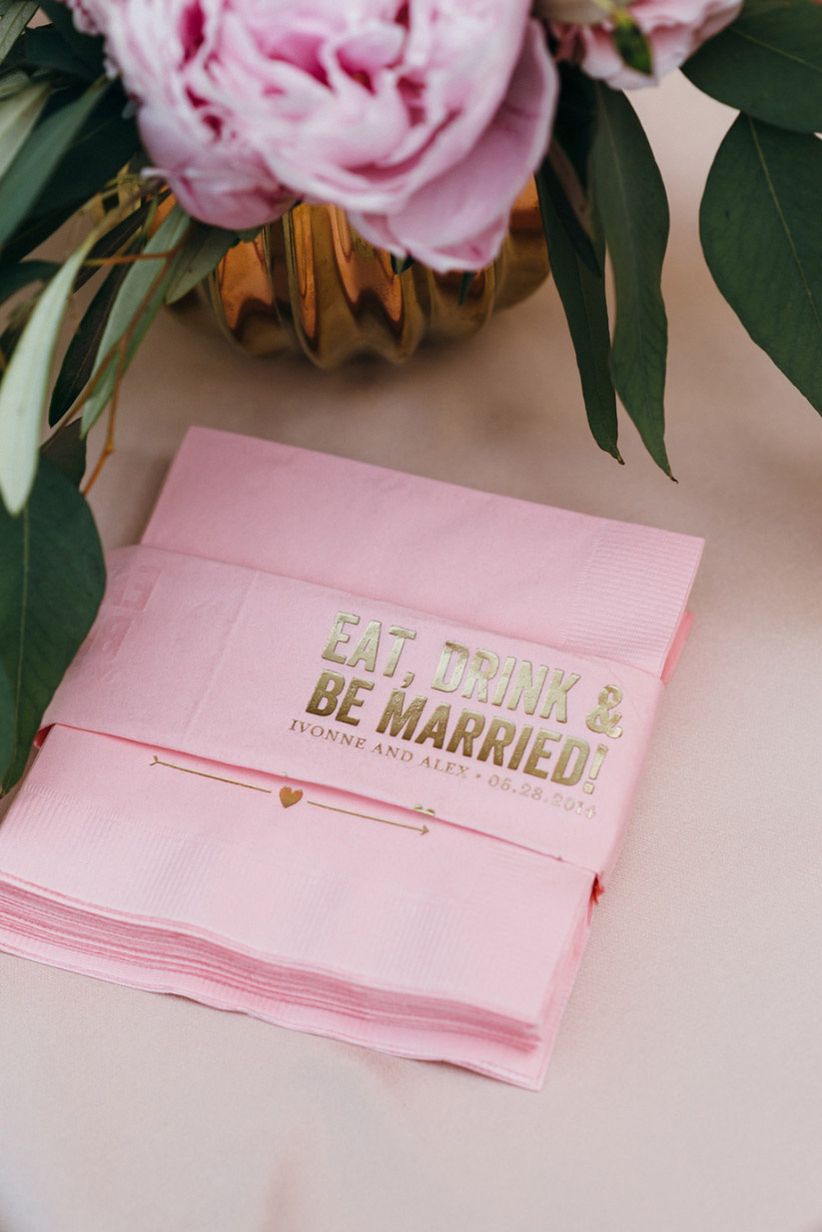 Cocktail Napkins
Yes, you already took care of linens when crafting your tablescapes, but you may want to go in a more personalized direction for your dessert napkins. Instead of classic cloth, opt for paper serviettes and get them stamped with your names or monogram. Note: if you'd rather not spend the extra dough on a custom creation, you could always go with a pattern that matches your theme and colour scheme (there are tons of awesome options on Etsy).
Boxes or Bags
Want your desserts to serve double duty? Use them as your wedding favours, too! Instead of buying extra goodies like soaps or seedlings, add a few decorative boxes or bags to your wedding dessert table so that your guests can take some cake and candy to-go. P.S. this will also make clean-up a little bit easier and you won't have to store dozens of leftover treats in your parents' freezers.
Find wedding cake designers and specialized bakeries on WeddingWire »