There are many elements to consider when considering the wedding decorations for your wedding and if you're going to have a wedding car, it's one of the first elements you'll decorate. However, it can be hard to find new and unique wedding ideas for wedding cars. The wedding car decor isn't quite as versatile and flexible as it is for the rest of your wedding. For example, the wedding car decorations shouldn't block the driver's view. It's important to clear the windshield and rear view mirrors so as not to block the driver's view and so that the other decorations don't block the road. So take note of our best wedding car decoration ideas for your big day.
1. Can't go wrong with floral decor
The arrangement of the wedding flowers is important, for aesthetic purposes as well as for practicality. The floral car decorations prepared ahead of time by the florist or wedding decoration hire you choose. The arrangements are usually attached to the hood of the car with suction pads to stay in place when you're racing to the wedding ceremony. You should make sure to choose resistant, sturdy flowers that won't be damaged by wind.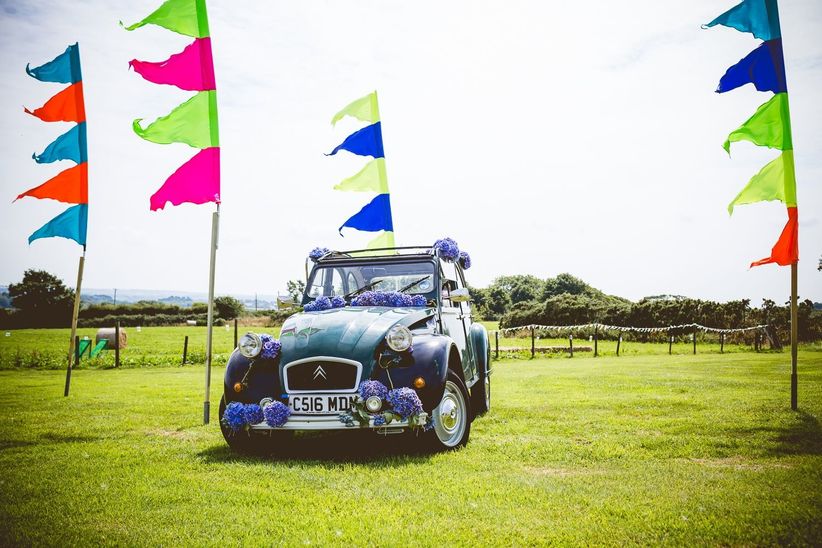 2. Vintage style bunting says it all
Looking for more vintage wedding ideas that will make your big day stand out from the rest? A little romantic vintage-style burlap bunting is the perfect detail for your vintage wedding car. There are so many options when it comes to bunting, so we're sure you'll find one that has the right message, is the right colour and the right style to start your big day. Add a bit of foliage and flowers for extra colour and style.
3. Add flow and movement
Romantic, flowing tulle and ribbons are a romantic wedding must-have. Rolls of tulle and ribbons are indispensable for decorating your wedding and the car is no exception. You can place sections of tulle on the hood of the car and tie them around the side view mirrors and door handles. Best of all, you can customise this look according to your wedding colour scheme or style you've chosen. This is a lovely alternative to artificial wedding flowers, as you can create flower-looking arrangements with the tulle for a feminine touch. But if you prefer simplicity, a simple wide, white bow is the perfect detail to make your wedding car stand out.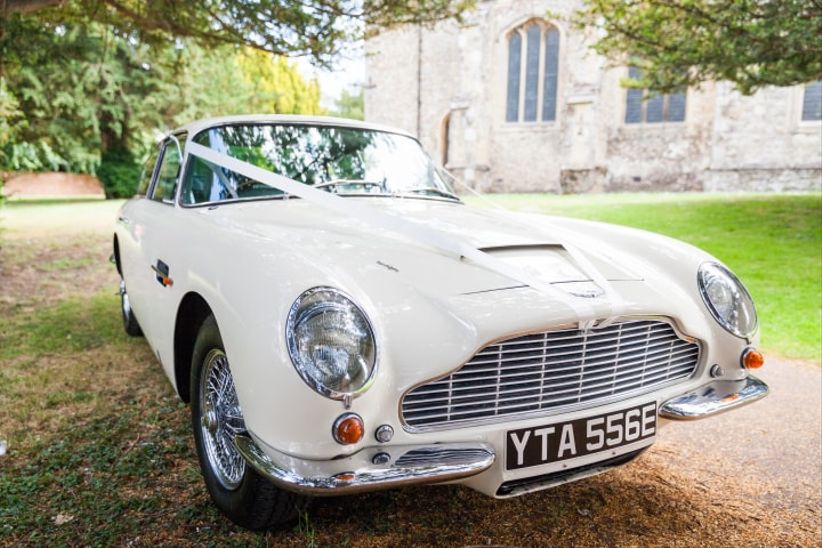 4. Wrapped like a wedding gift
Whether you're surprising your bride with a unique wedding gift (a wedding car) or you just have no time to do a fancy decor job on your wedding car, a bow is the perfect choice. You can go the DIY wedding decorations route easily with automatic bow makers, which are are available in many party decoration shops. You can create giant bows by pulling on a single thread and voilá, your car is decorated like a present. Just make sure to securely fasten the bow to the car. Perfect for the busy bride and groom.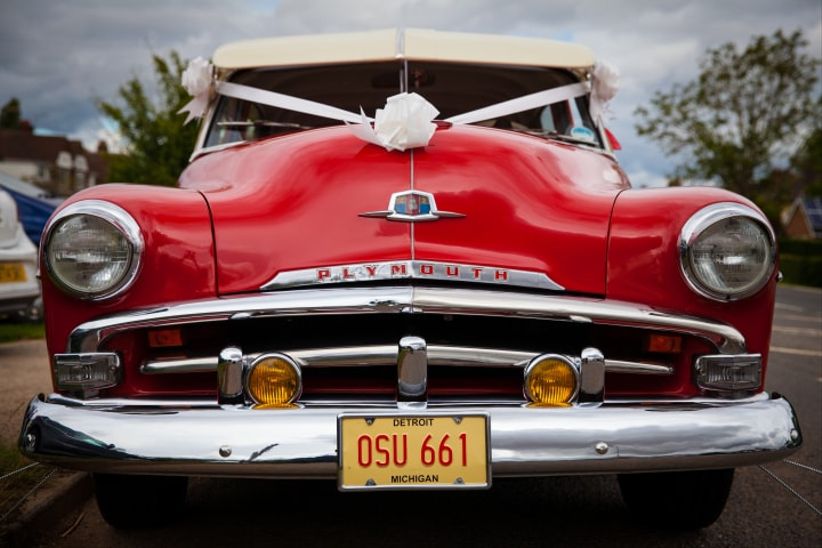 5. Flowing garlands for a romantic touch
Garlands can be made from many materials, artificial wedding flowers, real flowers, paper flowers, paper pom poms and even the traditional steel cans! Just be careful that the cans don't fall off and into the road. You can have your florist create sturdy garlands that will stay securely attached to the bumper of your wedding car to survive even the longest journeys, while adding beautiful colour to your wedding car.
6. State the obvious in a unique way
If you're looking for a more classic look, the "Just Married" sign has evolved over the years and now there are so many options to choose from. Companies specialise in creating personalised car decals to stick on the back window of your wedding car with the message of your choice. You can personalise the wedding date, names, or add your own message altogether. Alternatively you can have a wooden board engraved with your "Just Married" message to hang on the back of the car. This can be a lovely keepsake you can hang in your home.
A well decorated wedding car is a sort of wedding gift to yourself, so enjoy it and decorate it to your liking. There are so many ways to decorate it, from the more traditional tins attached to the bumper to fancy customiseable decals with the message of your choice. We hope that these wedding decoration ideas inspire you to find the perfect decor style for your wedding car. Enjoy the ride!