Choosing your wedding invitations is a complicated affair, especially since there are so many to choose from at the moment: scroll type invites, puzzle invites, those with fridge magnets, those with caricatures of the bride and groom, those imitating the cover of your favourite magazines or even ones with photos of the couple.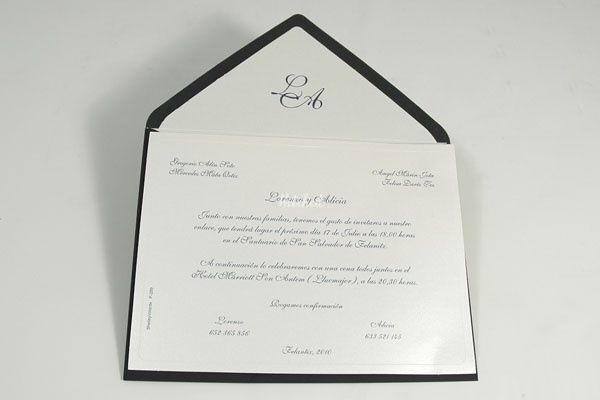 If you are not sure which type of invitation to choose, today we are suggesting you opt for a classic style. Don't be fooled, a classic invitation doesn't mean old-fashioned and boring, rather it continues to be one of the styles that will still be fashionable in ten years' time, so you don't have to worry about it being outdated.
The classic format is a card. Its size varies, but we advise you not to go for an excessively large one.
The card should be thick. This makes it look elegant and of high-quality.
It should be light-coloured card: white, mottled white, ivory, cream etc.
Choose a conservative font, preferably one that looks like handwriting.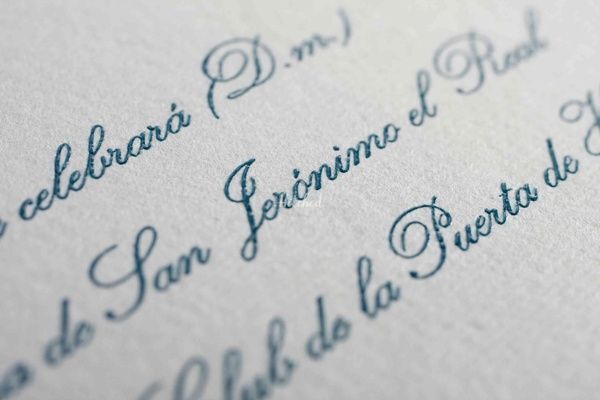 The envelope should be the same colour as the card, and it should be lined if possible. You could add an original touch if you match the envelope lining with the colour of the text. What do you think of an ivory card and envelope with purple lining and text?
You could add your initials to the envelope lining.
The envelope should be handwritten. If you don't know anyone who has lovely handwriting, you could hire a professional calligraphist.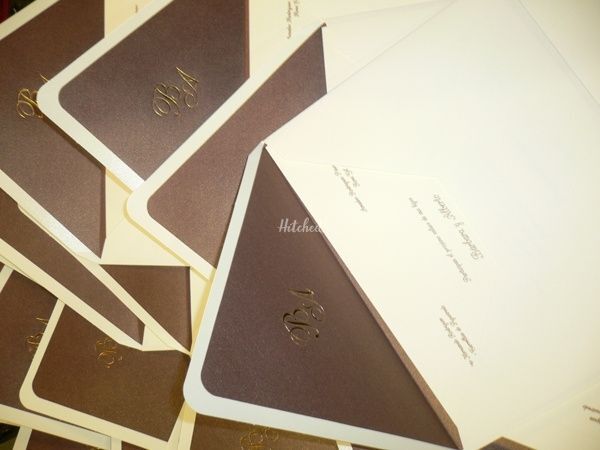 Once you have chosen your classical invitation, now you have to write in it. Remember the following:
If your parents are paying for the wedding, it is them who invite the guests and therefore they should feature on the invite. If this isn't the case, put your names only.
The text should be simple, without frills.
The date of the ceremony (time and place) and the details of the reception (time and place).
And lastly, contact details to RSVP.