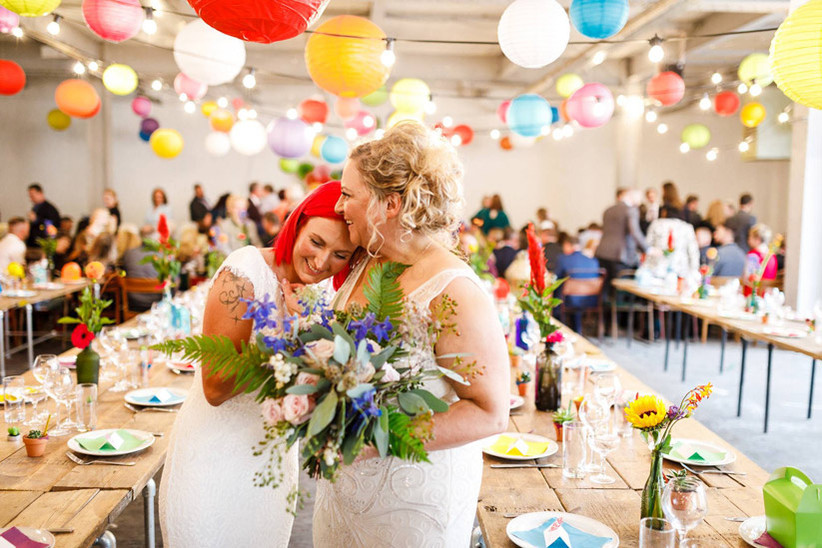 Whether you're happy to stick anything on the radio or you're a super picky music maven, choosing the right wedding background music can be tough. Too upbeat and in your face and you run the risk of overwhelming the atmosphere (and the conversation!), and too slow and mellow and you may have everyone wishing they could go to bed already. If you manage to hit that sweet spot just in between, then you have the recipe for a fun and buzzing atmosphere that gets guests mingling. If the thought of trawling Spotify for those 'just right' hits has you coming out in a sweat, then don't worry. We've put together some of the best background music, so you can just hit play and enjoy your day!
Check out the very best wedding background music.
The best instrumental wedding background music
Without You - The Piano Guys
Fireflies - Vitamin String Quartet
Viva La Vida - Vitamin String Quartet
The Nutcracker - Op. 71, Tchaikovsky
Blackbird - Milos Karadaglic
Here Comes the Sun - Milos Karadaglic
Terrapin - Bonobo
Shut Up and Dance - Simply Three
Waltz in C-Sharp Minor - Chopin
Thinking Out Loud - Amanda Crow
Three Little Birds - Tyler and Mark
Time of Your Life - Charlie Laffer
The best modern wedding background music
I'm Yours - Jason Mraz
Hey, Soul Sister - Train
New Shoes - Paolo Nutini
Rhythm of Love - Plain White T's
Riptide - Vance Joy
Fresh Eyes - Andy Grammer
Zorbing - Stornoway
Cheerleader - OMI Felix Jaehn
Old Pine - Ben Howard
Mushaboom - Feist
I Feel It All - Feist
Fidelity - Regina Spektor
The best wedding background music classics
Fast Car - Tracy Chapman
Here Comes the Sun - The Beatles
Summer Breeze - The Isley Brothers
My Girl - The Temptations
Stand By Me - Otis Reading
(Sittin' On) the Dock of the Bay - Otis Reading
I Get the Sweetest Feeling - Jackie Wilson
Groove Is in the Heart - Deee-Lite
Friday I'm in Love - The Cure
Big Yellow Taxi - Joni Mitchell
Starman - David Bowie
Pretty Thing - Bo Diddley
Wedding background music all ticked off, now it's time to choose the rest of your soundtrack. We'd start with these unique songs to walk down the aisle to!
Find your wedding DJ or band on WeddingWire »