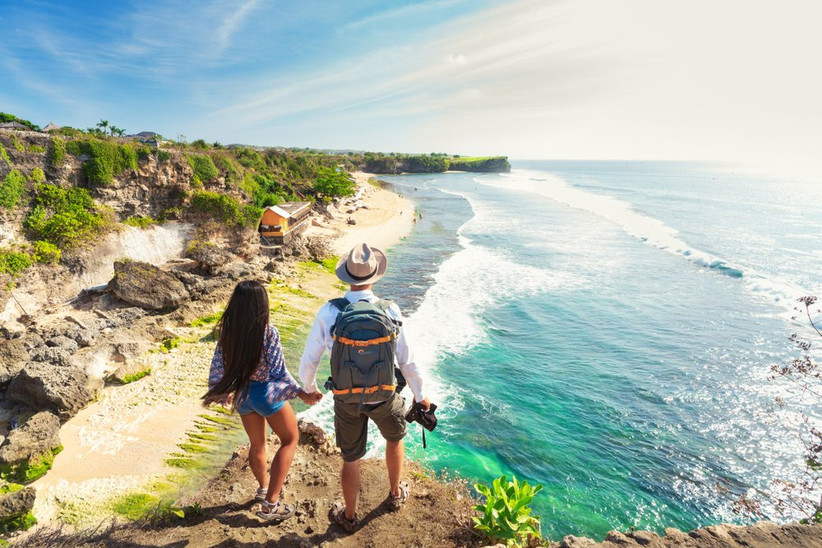 Are you planning a honeymoon in September? With rainy seasons and low temperatures to consider, choosing your honeymoon destination based on the season of travel is essential. While a European honeymoon may be delightfully hot and sunny in July, the same resort could be a total washout another month. We've rounded up the very best honeymoon destinations in September for those of you planning your romantic getaway in the late summer – no wellies and raincoats required! With our stress-free guide, you can book your trip of a lifetime with confidence, knowing that each and every place is at its very best in September!
Here are the best honeymoon destinations to head to in September!
Bali
From the moment you touch down in beautiful Bali, you will receive a warm welcome from the island's friendly inhabitants. With a rich culture and plenty of stunning scenery, it's no wonder the Balinese are eager to show you exactly what their homeland has to offer.
Expect sunshine and temperatures of around 27 degrees, perfect conditions for wandering the colourful streets of Ubud or settling into a sun lounger in Seminyak. If it's wildlife you're after, you'll love exploring the rainforest surrounding Ubud and catching a monkey or three swinging through the trees!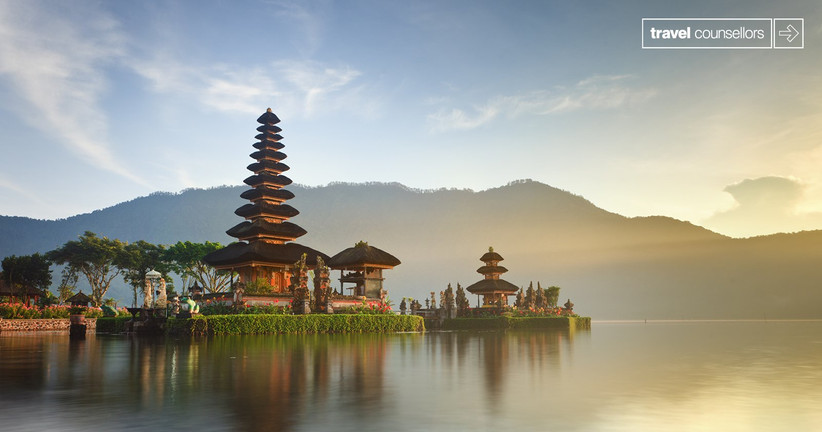 Kenya and Zanzibar
Kenya is one of the best honeymoon destinations in September as it's the perfect time to catch the end of the wildebeest migration – bringing childhood memories of the Lion King to life! A truly amazing spectacle, you'll never forget a safari or game viewing during Kenya's dry season.
Why not combine wildlife wanders with a trip to breath-taking Zanzibar? Continue exploring exotic and unusual creatures by diving down to the resort's fabulous reefs or simply sip a cocktail as you enjoy perfect beaches straight out of the pages of a travel brochure.
Maldives
Set in the clear waters of the Indian Ocean, the Maldives is the quintessential honeymoon hotspot and one of the best honeymoon destinations in September for couples looking for a totally chilled break after months of wedding catering stress and wedding cake woes!
Let wedding stresses simply drift away as you bask in 27-degree sunshine and sample the sumptuous food and wine offerings available as standard in the Maldives' luxurious hotels. If you do fancy leaving your sun lounger in search of some adventure, the Maldives boasts the best diving spots in the world teeming with marine life.
Fiji
Make like real-life castaways and spend your first trip as a married couple in one of the world's best honeymoon destinations. Fiji is a popular choice for sun-seeking couples across the world and we can certainly see why!
With 333 magical islands spread across the South Pacific, you'll be in an island hopper's paradise with plenty more to do than simply capture those perfect Instagram beach shots. The warm hospitality of the Fijians along with the stunning coral reefs and tropical forests make this a fascinating and envy-inducing honeymoon choice.
Vietnam
For scenery, beaches and culture, you really can't go wrong with Vietnam. At 24-degrees, the weather is pleasantly warm without being humid, the perfect balance for exploring the historic architecture in Hanoi. With an eclectic mix of French colonial mansions and winding maze-like streets, there's plenty to see and do here. Make sure you add your walking shoes to your honeymoon packing list!
Slow down the pace and get away from the buzz of city life by travelling East to Halong Bay and paddling at the pristine beaches. Visit floating fishing villages and get a taste for authentic Vietnamese cuisine - as one of the ultimate culinary destinations in the world, you won't regret it!
Find your honeymoon travel expert on WeddingWire »