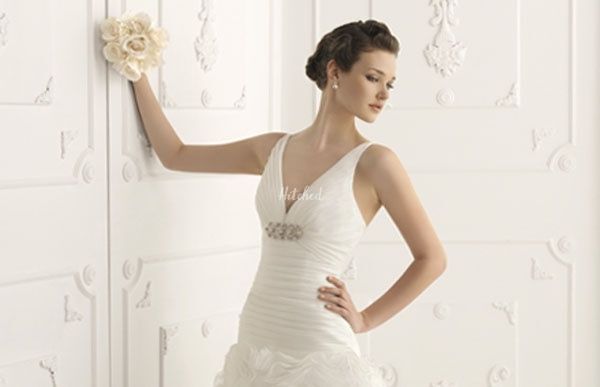 If you have not yet decided on a wedding dress, you simply can't miss out on the new line of wedding dresses in the 2012 collection of Alma Novia. The designs include a range of details, such as crystal pins, pleats, lace, mikado silk, taffeta and chiffon to give each dress a very personal touch.
From sheer dresses that will offer a unique elegance to the stylish mermaid, or trumpet cuts that enhance your figure, to distinguished a-line silhouettes.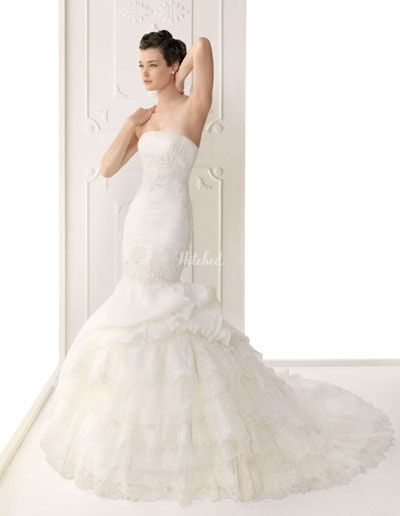 This year at Alma Novia, they opted for the strapless neckline, a favourite among brides, mostly because it flatters the feminine shape. We're sure it'll be a marked trend next year.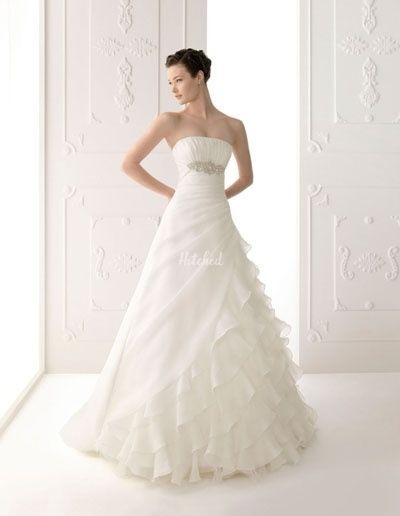 Whether classic cut dresses or something more conventional, you decide waht style suits you or what you'll feel most comfortable in. Without a doubt, Alma Novia has a dress that can make you feel like the most beautiful and desired woman on the planet.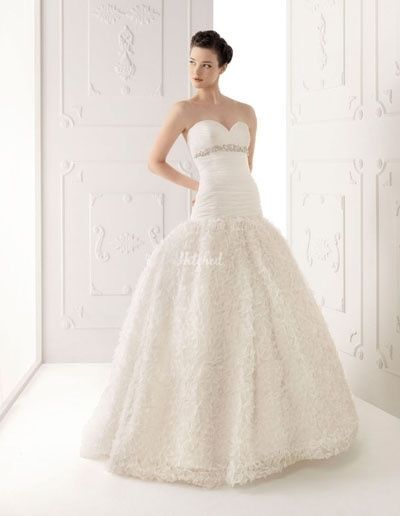 In addition to the collection of wedding dresses, Alma Novia has designed a line of party dresses, mostly consisting of long, flowing dresses.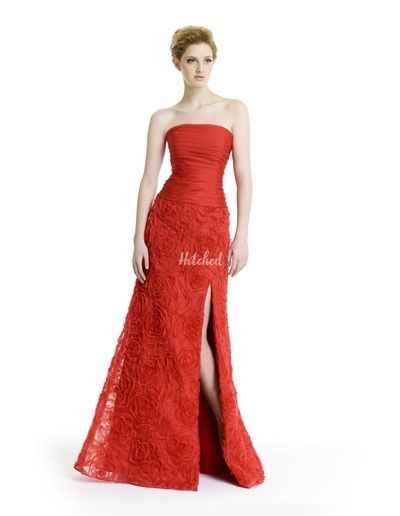 The colours that form this collection are green, red, blue and black in rich tones. But for those who prefer a softer, more delicate colour palette, can choose between different pastel pink dresses.
Floral prints are also of great importance in the 2012 collection, a detail that adds a more cheerful touch to your look.