Some people just love burning up the dance-floor; however, some other people prefer avoiding all the dancing and going to the bar for a drink when the music starts playing. If this is your or your partner's case, you're surely worried about the first dance. Don't worry, just keep the following tips in mind and everything will go smoothly.
You can never learn too much; there's always something new to learn! Take some dance classes before the big day. You will meet new people and you will forget about the wedding planning once or twice a week. These classes will take all fears away and you will feel more confident.
If you want to dance a waltz, know that for most people the French waltz is easier to learn than the Viennese waltz. If you are good at self-learning, you can find some tutorials on YouTube and arrange some time each week to rehearse together. Try to choose a not too fast song, it will be much easier.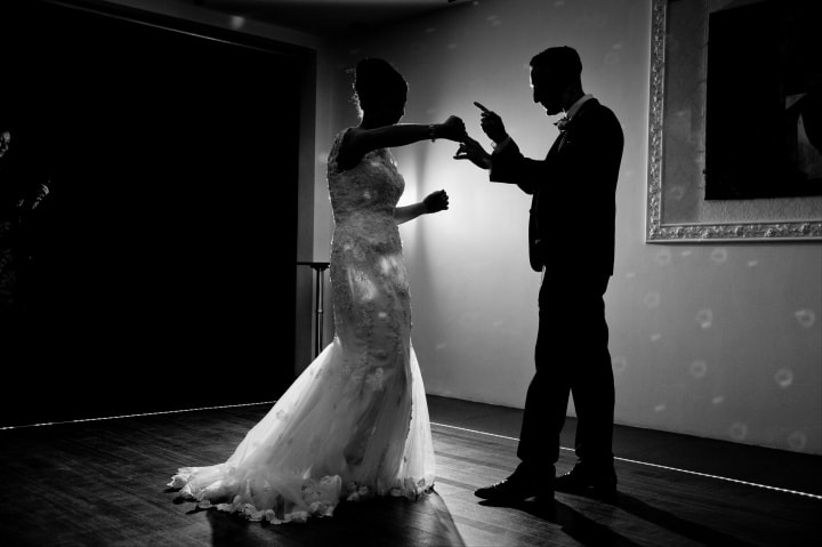 If you want to impress everyone with a real megamix of songs and dances, make sure that the mix compilation is what you really want. Talk to your DJ and ask them if they can do it for you or if they can recommend someone else to do it.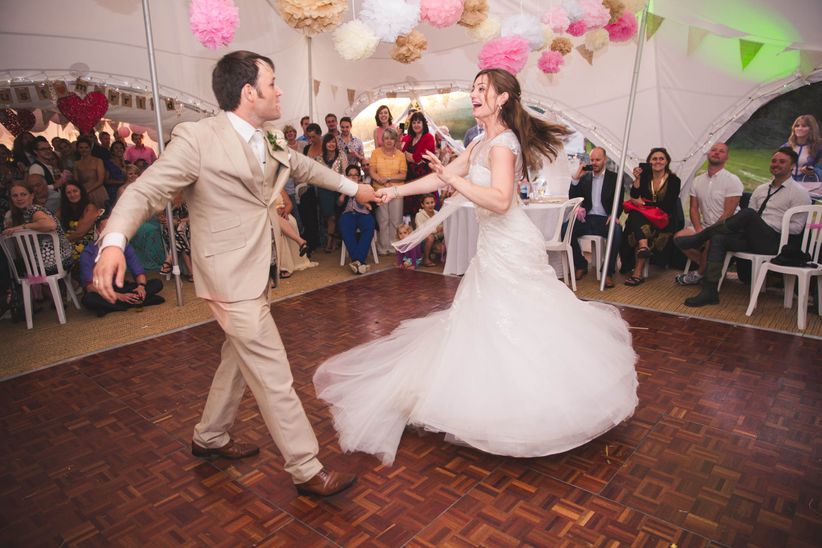 A slow dance is the best choice if you are very shy. It's also perfect for those who are not good at dancing and have no time to take dancing lessons. Choose the most special song for both of you and just dance very close to each other, cheek to cheek. It will be a lovely picture of both of you.
If you are really afraid of dancing just the two of you, ask your friends for help. You can start the both of you and then, in the middle of the track, after having danced a few chords of a slow song, change the music and invite your friends to dance. 'Thriller', 'Gangnam Style', 'La Macarena'? Your choices are endless! Besides, this tip is also an outstanding option for those movie lovers. From 'Grease' to 'Dirty Dancing' and everything in between!
And finally, remember that you must feel comfortable when dancing. If you are thinking about changing your outfit, this is the time. It's also a good time to take off your shoes and wear something more comfortable.