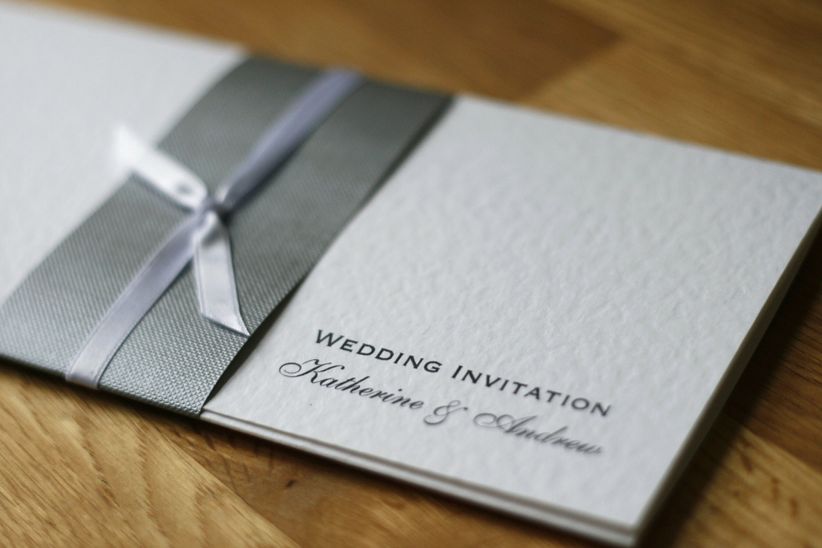 Once you receive the invitations in the mail and the texts are ready for your wedding invitations, it's show time. Every couple gets excited when it comes time to hand out their wedding invitations to family and friends. They get excited for many things throughout the wedding planning, from picking thoughtful wedding favours, to picking the right music. But when you give out invitations it makes everything more real and you realise, this is really happening. So we've got some time to pick the right moment and make it a truly special moment.
1. The right moment
Like with anything else, timing is everything. If you have guests from out of town you'll probably have to mail them. Make sure to do so with enough time. As a general rule couples should give guests at least 2-3 months notice, but if guests must travel from out of town, give them at least 6 months to plan ahead, buy flights and clear their agendas.
2. It matters how you do it
You should think carefully about how you will hand out your invitations, as this can be a very special, big moment for both you and your guests-to-be. You could take advantage of the holidays when everyone is together to give out your invites. Just make sure you're not crashing anyone's special day (say, a birthday) and feel the room before launching invitations at your friends. There's a right time for everything. You can even have champagne ready to toast with everyone to make it extra special. If you decide on planning a party to hand out the invitations, it might be a good idea to add this cost to your wedding budget to keep things in check.
3. Ask for help
You might not actually know who all your guests are. For example your parents might invite their colleagues from work or some distant relatives. You can ask them to send the invitations or have them give you the addresses so you can prepare them with ease. Your parents will probably be delighted to help you. Plus, when someone offers help for your wedding planning, our recommendation is to always accept it.
4. Envelopes and wrapping
Nowadays there are so many types of invitations. Whatever you can imagine probably already exists, so if you've picked wedding invitations that don't fit inside an envelope, keep that in mind that you may have to mail some of them. You may need to put them inside a little box to protect them. And if you want a more classic invitation inside an envelope, remember that there are a myriad of colours, styles and sizes to choose from so you can make a great first impression.
5. Latest technology
Lastly, if you don't want to send physical invitations or you want to save that money for something else in your wedding, you can opt for digital wedding invites. You won't be giving your guests the keepsake of a physical invitation, but perhaps you'll be able to buy the perfect wedding favours for your guests instead. There are some nice apps that let you send the invitations via email or from your mobile and then allow your guests to RSVP directly so that you get notifications of the confirmations.
We hope these tips will help handing out your wedding invitations a breeze. How will you give your guests their wedding invitations? We'd love to know!