You'll aim to surprise your guests in many different moments of the wedding. Guests will ooh and ah when you enter the ceremony on your father's arm and they will get excited when you enter the banquet as newlyweds. But many couples don't really think about the ceremony readings as being a way to capture your guests' attention. It can be so difficult to find the perfect words to express how you feel and what you want to portray. We've put together our favourite readings that we think will end your search.
1. A Fable of Love and Time - Unknown author
Once upon a time, in an island there lived all the feelings and emotions: Happiness, Sadness, Knowledge, and all of the others, including Love. One day it was announced to them that the island would sink! So all constructed boats and left. Except for Love.
Love wanted to hold out until the last possible moment.
When the island had almost sunk, Love decided to ask for help.
Richness was passing by Love in a boat. Love said, "Richness, can you take me with you?"
Richness answered, "Sorry Love, I can't. There is a lot of gold and silver in my boat and so there is no place here for you."
Love next asked Vanity who was also sailing by. Vanity was also ready with the same answer.
"I can't help you, Love. You are all wet and might damage my boat," Vanity answered.
Sadness was close by so Love asked, "Sadness, take me along with you."
"Oh . . . Love, I am so sad that I need to be by myself", sadness said in a sullen voice.
Happiness passed by Love, too, but she was so preoccupied with her happiness that she did not even hear when Love called her.
Suddenly, there was a voice, "Come, Love, I will take you." It was an elder. Overjoyed, Love jumped up into the boat and in the process forgot to ask where they were going. When they arrived at a dry land, the elder went her own way.
Realising how much was owed to the elder, Love asked Knowledge another elder, "Who helped me?"
"It was Time," Knowledge answered.
"Time?" thought Love. Then, as if reading the face of Love, Knowledge smiled and answered, "Because only Time is capable of understanding how valuable Love is."
2. The Little Prince - Antoine de Saint-Exupéry
"What does that mean–'tame'?"
"It is an act too often neglected", said the fox. "It means to establish ties."
… And then he added: "Go and look again at the roses. You will understand now that yours is unique in all the world. Then come back to say goodbye to me, and I will make you a present of a secret."
The little prince went away, to look again at the roses.
"You are not at all like my rose", he said. "As yet you are nothing. No one has tamed you, and you have tamed no one. You are like my fox when I first knew him. He was only a fox like a hundred thousand other foxes. But I have made him my friend, and now he is unique in all the world."
And the roses were very much embarrassed.
"You are beautiful, but you are empty", he went on. "One could not die for you. To be sure, an ordinary passerby would think that my rose looked just like you–the rose that belongs to me. But in herself alone she is more important than all the hundreds of you other roses: because it is she that I have watered; because it is she that I have put under the glass globe; because it is she that I have sheltered behind the screen; because it is for her that I have killed the caterpillars (except the two or three that we saved to become butterflies); because it is she that I have listened to, when she grumbled, or boasted, or ever sometimes when she said nothing. Because she is my rose."
And he went back to meet the fox.
"Goodbye", he said. "Goodbye", said the fox. "And now here is my secret, a very simple secret: It is only with the heart that one can see rightly; what is essential is invisible to the eye."
"What is essential is invisible to the eye", the little prince repeated, so that he would be sure to remember.
"It is the time you have wasted for your rose that makes your rose so important."
It is the time I have wasted for my rose", said the little prince, so that he would be sure to remember.
"Men have forgotten this truth", said the fox. "But you must not forget it. You become responsible, forever, for what you have tamed. You are responsible for your rose . . ."
"I am responsible for my rose", the little prince repeated, so that he would be sure to remember.
…"But the eyes are blind. One must look with the heart...
3. The Tree of Life and Friends by Jorge Luis Borges
Some people in our lives make us happy simply for having crossed paths with us by chance.
Some travel along that path by our side, seeing many moons pass. And others are barely with us for a single step. We call all of them friends, and there are many kinds of them.
Let's look at each one of our friends as a leaf on a tree. The first one that blooms is our father friend and mother friend, who show us what life is. Then brother and sister friends come along, with which we share our space so they may bloom and grow as we have.
Further on, we meet a whole family of leaves, who we respect and have good wishes for.
But destiny introduces us to other friends, which we didn't know would cross our path. We call many of them friends of the soul or best friends. They are sincere and true. They know when we're not okay, and they know what makes us happy.
And sometimes one of those friends of the soul wedges into our heart, and they become an enamoured friend. They bring a twinkle to our eye, music to our ears and a skip to our step.
However, there are always certain friends that only last for a little while, maybe only for the summer break or a few days or hours. They tend to bring many smiles to our face, at least while they stick around.
Speaking of sticking around, we can't forget long distance friends. Those who are found all the way out on the tips of the branches, and when the wine blows, you can always see them through the other leaves.
Time goes on, summer ends, autumn draws near, and we lose some of our leaves. New ones blossom in a new summer, and some remain for many seasons. But what makes us happiest of all is that those who have fallen still remain close by, nurturing our roots with joy. They are the memories of the wonderful moments shared when they crossed our path.
I wish you, leaf on my tree, peace, love, health, luck and prosperity. Today and always... Simply because each person that comes into our lives is unique. They always leave a bit of themselves behind and take a piece of us with them.
Some will take a lot, but none will cross your path without contributing something.
This is the biggest responsibility we have in life, and it's the clearest proof that two souls don't just cross by chance.
4. Gift from the Sea - Anne Morrow Lindbergh
" When you love someone; you do not love them all the time, in exactly the same way, from moment to moment. It is impossibility. It is even a lie to pretend to.
And yet this is exactly what most of us demand. We have so little faith in the ebb and flow of life, of love, of relationships. We leap at the flow of the tide and resist in terror its ebb. We are afraid it will never return. We insist on permanency, on duration, on continuity; when the only continuity possible, in life as in love, is in growth, in fluidity — in freedom, in the sense that the dancers are free, barely touching as they pass, but partners in the same pattern.
The only real security is not in owning or possessing, not in demanding or expecting, not in hoping, even. Security in a relationship lies neither in looking back to what was in nostalgia, nor forward to what it might be in dread or anticipation, but living in the present relationship and accepting it as it is now.
Relationships must be like islands, one must accept them for what they are here and now, within their limits — islands, surrounded and interrupted by the sea, and continually visited and abandoned by the tides."
5. When Two Souls Finally Meet - Victor Hugo
When two souls, which have sought each other for, however long in the throng, have finally found each other …a union, fiery and pure as they themselves are… begins on earth and continues forever in heaven.
This union is love, true love, … a religion, which deifies the loved one, whose life comes from devotion and passion, and for which the greatest sacrifices are the sweetest delights.
This is the love, which you inspire in me… Your soul is made to love with the purity and passion of angels; but perhaps it can only love another angel, in which case I must tremble with apprehension.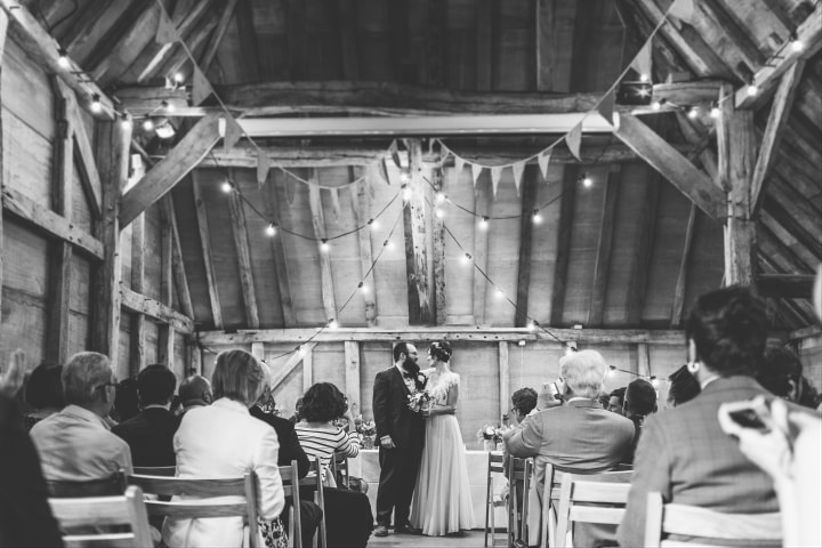 6. A History of Love - Diane Ackerman
Love. What a small word we use for an idea so immense and powerful it has altered the flow of history, calmed monsters, kindled works of art, cheered the forlorn, turned tough guys to mush, consoled the enslaved, driven strong women mad, glorified the humble, fuelled national scandals, bankrupted robber barons, and made mincemeat of kings. How can love's spaciousness be conveyed in the narrow confines of one syllable? Love is an ancient delirium, a desire older than civilization, with taproots stretching deep into dark and mysterious days...
The heart is a living museum. In each of its galleries, no matter how narrow or dimly lit, preserved forever like wondrous diatoms, are our moments of loving and being liked.
7. The Art of Marriage - Wilferd Arlan Peterson
Happiness in marriage is not something that just happens.
A good marriage must be created.
In the art of marriage the little things are the big things…
It is never being too old to hold hands.
It is remembering to say "I love you" at least once a day.
It is never going to sleep angry.
It is at no time taking the other for granted;
the courtship should not end with the honeymoon, it should continue through all the years.
It is having a mutual sense of values and common objectives.
It is standing together facing the world.
It is forming a circle of love that gathers in the whole family.
It is doing things for each other, not in the attitude
of duty or sacrifice, but in the spirit of joy.
It is speaking words of appreciation and demonstrating gratitude in thoughtful ways.
It is not looking for perfection in each other.
It is cultivating flexibility, patience, understanding and a sense of humor.
It is having the capacity to forgive and forget.
It is giving each other an atmosphere in which each can grow.
It is finding room for the things of the spirit.
It is a common search for the good and the beautiful.
It is establishing a relationship in which the independence is equal, dependence is mutual and the obligation is reciprocal.
It is not only marrying the right partner, it is being the right partner.
It is discovering what marriage can be, at its best.
8. The Bridge Across Forever - Richard Bach
A soul mate is someone who has locks that fit our keys, and keys to fit our locks. When we feel safe enough to open the locks, our truest selves step out and we can be completely and honestly who we are; we can be loved for who we are and not for who we're pretending to be. Each unveils the best part of the other. No matter what else goes wrong around us, with that one person we're safe in our own paradise. Our soul mate is someone who shares our deepest longings, our sense of direction. When we're two balloons, and together our direction is up, chances are we've found the right person. Our soul mate is the one who makes life come to life.
9. The Country of Marriage - Wendell Berry
I dream of you walking at night along the streams of the country of my birth, warm blooms and the night songs of birds opening around you as you walk. You are holding in your body the dark seed of my sleep.
II.
This comes after silence. Was it something I said that bound me to you, some mere promise or, worse, the fear of loneliness and death? A man lost in the woods in the dark, I stood still and said nothing. And then there rose in me,
like the earth's empowering brew rising in root and branch, the words of a dream of you I did not know I had dreamed. I was a wanderer who feels the solace of his native land under his feet again and moving in his blood. I went on, blind and faithful. Where I stepped my track was there to steady me. It was no abyss that lay before me, but only the level ground.
III.
Sometimes our life reminds me of a forest in which there is a graceful clearing
and in that opening a house, an orchard and garden, comfortable shades, and flowers red and yellow in the sun, a pattern made in the light for the light to return to. The forest is mostly dark, its ways to be made anew day after day, the dark richer than the light and more blessed, provided we stay brave enough to keep on going in.
IV.
How many times have I come to you out of my head with joy, if ever a man was, for to approach you I have given up the light and all directions? I come to you
lost, wholly trusting as a man who goes into the forest unarmed. It is as though I descend slowly earthward out of the air. I rest in peace in you, when I arrive at last.
V.
Our bond is no little economy based on the exchange of my love and work for yours, so much for so much of an expendable fund. We don't know what its limits are– that puts us in the dark. We are more together than we know, how else could we keep on discovering we are more together than we thought? You are the known way leading always to the unknown, and you are the known place to which the unknown is always leading me back. More blessed in you than I know,
I possess nothing worthy to give you, nothing not belittled by my saying that I possess it. Even an hour of love is a moral predicament, a blessing a man may be hard up to be worthy of. He can only accept it, as a plant accepts from all the bounty of the light enough to live, and then accepts the dark, passing unencumbered back to the earth, as I have fallen tine and again from the great strength of my desire, helpless, into your arms.
VI.
What I am learning to give you is my death to set you free of me, and me from myself into the dark and the new light. Like the water of a deep stream, love is always too much. We did not make it. Though we drink till we burst we cannot have it all, or want it all. In its abundance it survives our thirst. In the evening we come down to the shore to drink our fill, and sleep, while it flows through the regions of the dark. It does not hold us, except we keep returning to its rich waters thirsty. We enter, willing to die, into the commonwealth of its joy.
VII.
I give you what is unbounded, passing from dark to dark, containing darkness: a night of rain, an early morning. I give you the life I have let live for the love of you: a clump of orange-blooming weeds beside the road, the young orchard waiting in the snow, our own life that we have planted in the ground, as I have planted mine in you. I give you my love for all beautiful and honest women that you gather to yourself again and again, and satisfy–and this poem, no more mine than any man's who has loved a woman.
10. Foundations of Marriage - Regina Hill
Love, trust, and forgiveness are the foundations of marriage. In marriage, many days will bring happiness, while other days may be sad. But together, two hearts can overcome everything...In marriage, all of the moments won't be exciting or romantic, and sometimes worries and anxiety will be overwhelming. But together, two hearts that accept will find comfort together. Recollections of past joys, pains, and shared feelings will be the glue that holds everything together during even the worst and most insecure moments.
Reaching out to each other as a friend, and becoming the confidant and companion that the other one needs, is the true magic and beauty of any two people together. It's inspiring in each other a dream or a feeling, and having faith in each other and not giving up... even when all the odds say to quit. It's allowing each other to be vulnerable, to be himself or herself, even when the opinions or thoughts aren't in total agreement or exactly what you'd like them to be. It's getting involved and showing interest in each other, really listening and being available, the way any best friend should be. Exactly three things need to be remembered in a marriage if it is to be a mutual bond of sharing, caring, and loving throughout life: love, trust, and forgiveness.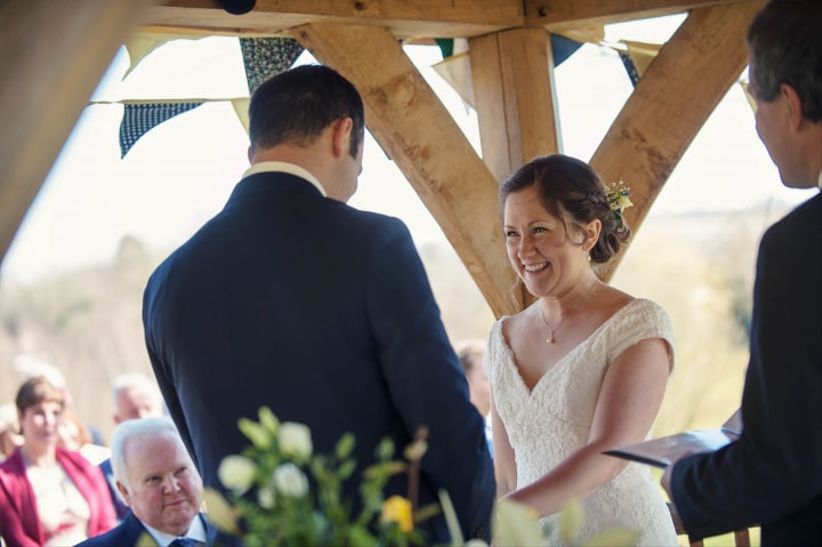 11. I promise - Dorothy Colgan
I promise to give you the best of myself and to ask of you no more than you can give.
I promise to respect you as your own person and to realize that your interests, desires and needs are no less important than my own.
I promise to share with you my time and my attention and to bring joy, strength and imagination to our relationship.
I promise to keep myself open to you, to let you see through the window of my world into my innermost fears and feelings, secrets and dreams.
I promise to grow along with you, to be willing to face changes in order to keep our relationship alive and exciting.
I promise to love you in good times and in bad, with all I have to give and all I feel inside in the only way I know how.
Completely and forever.
12. Letters - Rainer Maria Rilke
Marriage is in many ways a simplification of life, and it naturally combines the strengths and wills of two young people so that, together, they seem to reach farther into the future than they did before. Above all, marriage is a new task and a new seriousness, a new demand on the strength and generosity of each partner, and a great new danger for both.
The point of marriage is not to create a quick commonality by tearing down all boundaries; on the contrary, a good marriage is one in which each partner appoints the other to be the guardian of their solitude, and thus they show each other the greatest possible trust. A merging of two people is an impossibility, and where it seems to exist, it is a hemming-in, a mutual consent that robs one party or both parties of their fullest freedom and development. But once the realization is accepted that even between the closest people infinite distances exist, a marvelous living side by side can grow up for them, if they succeed in loving the expanse between them, which gives them the possibility of always seeing each other as a whole and before an immense sky.
That is why this too must be the criterion for rejection or choice: whether you are willing to stand guard over someone else's solitude, and whether you are able to set this same person at the gate of your own depths, which he learns of only through what steps forth, in holiday clothing, out of the great darkness.
Life is self-transformation, and human relationships, which are an extract of life, are the most changeable of all, they rise and fall from minute to minute, and lovers are those for whom no moment is like any another. People between whom nothing habitual ever takes place, nothing that has already existed, but just what is new, unexpected, unprecedented. There are such connections, which must be a very great, an almost unbearable happiness, but they can occur only between very rich beings, between those who have become, each for his own sake, rich, calm, and concentrated; only if two worlds are wide and deep and individual can they be combined...
...For the more we are, the richer everything we experience is. And those who want to have a deep love in their lives must collect and save for it, and gather honey.
13. Marriage Joins Two People in the Circle of its Love
Marriage is a commitment to life, to the best that two people can find and bring out in each other. It offers opportunities for sharing and growth that no other human relationship can equal; a joining that is promised for a lifetime. Within the circle of its love, marriage encompasses all of life's most important relationships. A wife and a husband are each other's best friend, confidant, lover, teacher, listener, and critic. There may come times when one partner is heartbroken or ailing, and the love of the other may resemble the tender caring of a parent for a child. Marriage deepens and enriches every facet of life. Happiness is fuller; memories are fresher; commitment is stronger; even anger is felt more strongly, and passes away more quickly. Marriage understands and forgives the mistakes life is unable to avoid. It encourages and nurtures new life, new experiences, and new ways of expressing love through the seasons of life. When two people pledge to love and care for each other in marriage, they create a spirit unique to themselves, which binds them closer than any spoken or written words. Marriage is a promise, a potential, made in the hearts of two people who love, which takes a lifetime to fulfil.
14. Never Marry if not for Love - William Penn
Never marry but for love;
but see that thou lovest what is lovely.
If love be not the chiefest motive,
thou wilt soon grow weary of a married state and stray from thy promise,
to search out thy pleasures in forbidden places...
Between a man and his wife nothing ought to rule but love ...
As love ought to bring them together,
so it is the best way to keep them well together.
A husband and wife that love and value one another show their children...
that they should do so too.
Others visibly lose authority in their families by their contempt of one another,
and teach their children to be unnatural by their own examples.
Let not enjoyment lessen,
but augment, affection;
it being the basest of passions to like when we have not,
what we slight when we possess.
Here it is we ought to search out our pleasure,
where the field is large and full of variety,
and of an enduring nature;
sickness,
poverty or disgrace being not able to shake it because it is not under the moving influences of worldly contingencies.
Nothing can be more entire and without reserve;
nothing more zealous,
affectionate and sincere;
nothing more contented than such a couple,
nor greater temporal felicity than to be one of them.
15. The Prophet on Marriage - Kahlil Gibran
You were born together, and together you shall be forever more.
You shall be together when the white wings of death scatter your
days.
Yes, you shall be together even in the silent memory of God.
But let there be spaces in your togetherness.
And let the winds of heaven dance between you.
Love one another, but make not a bond of love.
Let it rather be a moving sea between the shores of your souls.
Fill each other's cup but drink not from one cup.
Give one another of your bread but eat not from the same loaf.
Sing and dance together and be joyous, but each one of you be
alone—even as the strings of a lute are alone though the quiver
with the same music.
Give your hearts, but not in each other's keeping.
For only the hand of Life can contain your hearts.
And stand together yet not too near together:
For the pillars of the temple stand apart,
And the oak tree and the Cyprus grow not in each other's shadows.
16. - Raymond J. Baughan
Here in the space between us and the world
lies human meaning.
Into the vast uncertainty we call.
The echoes make our music,
sharp equations which can hold the stars,
and marvelous mythologies we trust.
This may be all we need
to lift our love against indifference and pain.
Here in the space between us and each other
lies all the future
of the fragment of the universe.
17. Tuesdays with Morrie - Mitch Albom
"Still," Morrie said, "there are a few rules I know to be true about love and marriage:
If you don't respect the other person, you're gonna have a lot of trouble.
If you don't know how to compromise, you're gonna have a lot of trouble. If you can't talk openly about what goes on between you, you're gonna have a lot of trouble.
And if you don't have a common set of values in life, you're gonna have a lot of trouble. Your values must be alike.
"And the biggest one of those values, Mitch?" Yes? "Your belief in the importance of your marriage."
He sniffed, then closed his eyes for a moment. "Personally," he sighed, his eyes still closed, "I think marriage is a very important thing to do, and you're missing a lot if you don't try it."
He ended the subject by quoting a poem he believed in like a prayer: "Love each other or perish."