As future bride and groom, you will need to take care of countless details for your wedding. Once you have found the prefect wedding venue, you can start searching for the most experienced wedding photographer whose photos you love. Your wedding photo album, like your wedding bands, will be the one of the only items representing your marriage that you'll cherish forever. The worst thing that can happen is hiring a photographer that doesn't capture the most important moments of your big day or that doesn't produce quality photos that you love. So, to avoid disappointments, make sure that you ask your potential wedding photographer these 16 questions.
1. What is your photography style?
What you see is what you get. So start by looking at their photos. Their work will tell you a lot about the photographer's style. And before contacting any photographer you should like the photos you've seen from them. Don't expect the photographer to do a better job or to change their style just for your wedding. Your first impression should be positive. Photographers are artists, each have their own style, from traditional, modern and everything in between. Once you've found a photographer whose work you admire, contact them and ask them to describe their style. This will give you an idea of how they see their own work. Then you can decide if this represents the style you want for your wedding photos.
2. What is your goal when taking photos?
Although this may appear to be a rather complex question, ask it anyway and pay attention to the answer. As a professional, the ideal response would be for the photographer to say something profound, related to the emotions of the big day. Don't settle for a prepared and poetic answer, however. The answer should make sense. You should be able to notice sincerity in their words and passion for their work. This question will help you understand if you see eye to eye with the photographer.
3. Do you use black and white, new techniques or filters?
This question will depend entirely on your tastes. Nonetheless it's important to know; especially if you don't want black and white or you want something more modern, etc. Think about the style of wedding photos you want for your wedding. Ask this question so that you can understand what options you have to choose from. You might want to think about whether you want more natural looking photos or if you want the photographer to be able to retouch the photos or use filters to create a certain look you strive for.
4. What is your wedding experience?
Another aspect that you should know about the photographer is his/her experience. You already know what style of photography they offer, but do they have enough experience as a wedding photographer? This is important because a wedding photographer must be able to capture all the special moments of the wedding, whereas a regular photographer doesn't need to be as attentive.
The lighting, the weather and the timing of a wedding are all unpredictable factors a qualified photographer takes into consideration. Your photographer must be able to adapt to every situation and capture every moment in the background without guests even noticing they are there. An inexperienced photographer is more likely to get in the way of guests to get a good shot or miss important moments altogether.
5. Do you offer wedding packages or extra sessions?
The next step is to understand the services offered by the photographer. This is something you won't be able to figure out just by looking through their photos. Many photographers detail the packages they offer on their listing or website. Nonetheless, it's always better to ask them so that they can clarify any doubts you may have. Communicate to them what services you need. Think about whether you'll want printed copies, untouched or retouched photos, a wedding album, etc. Ask about everything that is included. In addition, wedding packs often include exclusive wedding services of the wedding or extra sessions like the pre-wedding or post-wedding photo sessions, for example.
6. What equipment do you use?
Even if you don't know anything about photography equipment, this is a good time to ask your photographer about it. They can explain how their equipment works and how it would add value to your photographs. By understanding the quality of the equipment you can get an idea of the photographer's knowledge and expertise. It is also interesting to see the equipment. What you don't want is a wedding full of wires. That's just not pretty, but less so if your guests trip on the cables.
7. Do you work alone or do you have a team?
It's always nice to know if you would have just one photographer or if you'd be able to rely on a team. A team can be more expensive, but depending on the size of your wedding, a photography team is more likely to be able to capture every moment and more pictures of all your guests too. In addition, in the unfortunate case that your photographer can't make it to your wedding due to emergency, you'll have a backup to document your wedding.
8. Do you cover more than one wedding a day?
This is a critical issue to know about. Many photographers take jobs for more than one wedding a day. As you'll see a wedding can be full of surprises and sometimes there can be delays. If your photographer has a wedding before yours, he/she might arrive to your wedding late, and if he/she has a wedding after yours, he might rush off leaving you without a first dance photo. Don't risk this happening to you. We always recommend hiring a professional that will only focus on your wedding and no one else's.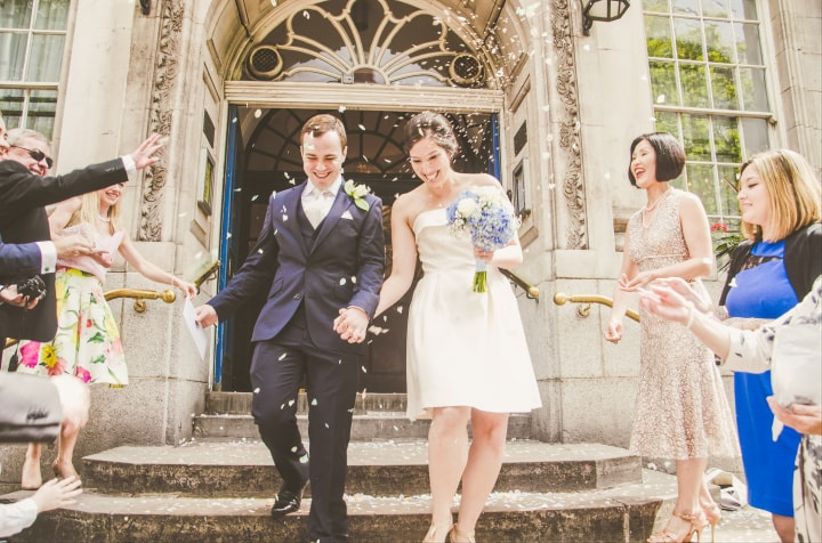 9. How do you react in unforeseen circumstances?
Unforeseen circumstances pop up in just about every wedding. Having professionals who know what to do in any situation is crucial for your wedding to run smoothly. Your photographer should have a plan B if he/she gets sick on the day of your wedding, and should be able to adapt to any weather or lighting changes. A good photographer will always have an action plan. Emphasise to your photographer the importance this question! It is one of the most important questions you'll ask.
10. When will I be able to see my photos?
You'll be anxious to see your photos, so it's important to agree with your photographer when you'll receive the final photos. When you sign the photographer's contract, it is important that the delivery time is clearly stipulated in it. Remember to tell your photographer the format and resolution in which you'd like to receive the photos as this might change the delivery time. Again, make sure this is in writing, in the contract.
11. Do you have insurance?
It is important to know if your photographer has insurance to cover any harm or damage to their equipment. Their response to this question will also give you an idea of how serious a professional they really are. If they don't have insurance, you might want to think twice about hiring the photographer, as you never know what can happen during your wedding.
12. How do I pay?
Be clear about what your needs are; from here, talk to the photographer about the price and methods of payment. If you are interested ask your photographer about the possibility of paying them in instalments. It's a good idea to pay the last part of the photography service on the day of the wedding. Ask them what their return policy is, in case of an emergency or unforeseen circumstance.
13. Would we have the photography rights?
Talk to the photographer abt whether your photographs would be displayed on blogs or website. You may not want others to see your photos, so it's important to own the rights to your photos so that no one else can use them. The photographer should ask your permission to use them or show them on their blog or website. Make sure this is mentioned in the contract.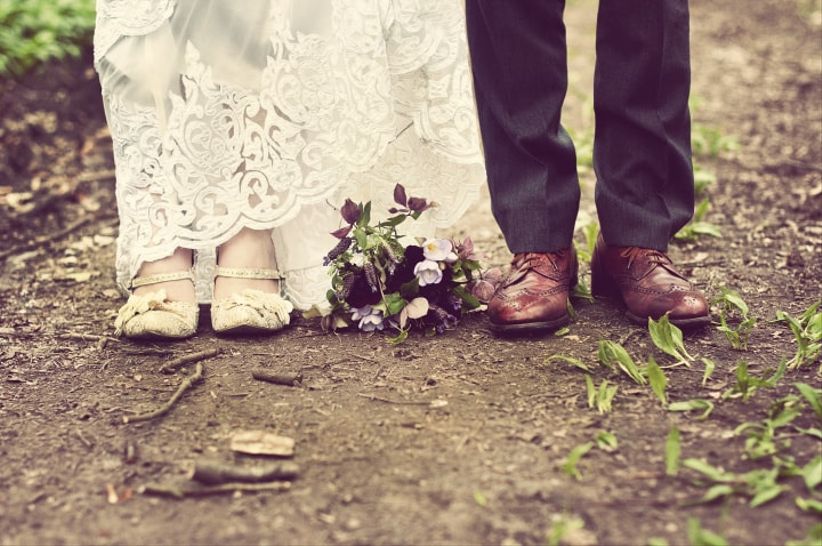 14. Do you know the venue location of my wedding?
It's crucial that your photographer knows where your venue is, especially if it is difficult to find. This way you ensure they arrive on time. The photographer should be fairly familiar with your venue. This allows them to know ahead of time where are the sweet spots for photos and where the light is better or worse. This will ensure you get the very best photos. So if your photographer doesn't know the location, plan to meet there around the time of day your wedding will take place so that you can find photo opportunity spots together.
15. Could you work more hours if needed?
Weddings are so difficult to predict at times. So if there is a delay at the beginning of the wedding, this means you might need the photographer to stay a bit longer towards the end of the wedding. For this reason it's so important to know if they would be able to work extra hours if needed. Also ask them what they would charge for this extra time.
16. Do you travel outside your area?
If your wedding is held in an area outside that of the photographer's, you will need to make sure they are willing to travel. Most wedding photographers will, as most couples choose to marry outside their area. Make sure to ask how much the photographer charges to travel to your wedding.
Aside from these questions, before contracting a photographer you should have seen a lot of their photos from other weddings. You should like their style, because most likely your photos would be in that same style. So don't expect the photographer to change their style for your wedding. And finally, make sure that you get along with the photographer and feel comfortable with him/her. It's crucial that there is a good relationship between you and your photographer.
Your photographer is a very important element of your wedding and the wedding album will be your most cherished keepsake from your big day. Now you are ready to find the perfect photographer for your wedding. If you don't know where to begin, you can start browsing the best photographers in our wedding photographers section.