When you receive an invitation to a wedding, you start thinking about what you will be wearing, who you will be going with, who else will be there… but you also need to keep in mind what to do to enjoy the day with all the other guests. It's just as easy as following these simple tips.
If you have a question about the wedding, take a look at the invitation again and, should they have created a web page or an event on a social network, go there as well. Calling them must be the last thing you should do.
The wedding guests are those whose names are written in the invitation envelope. If you don't understand why they have decided to invite you, think that there's surely a very good reason that you must respect. Don't ask if you don't want to hear the answer.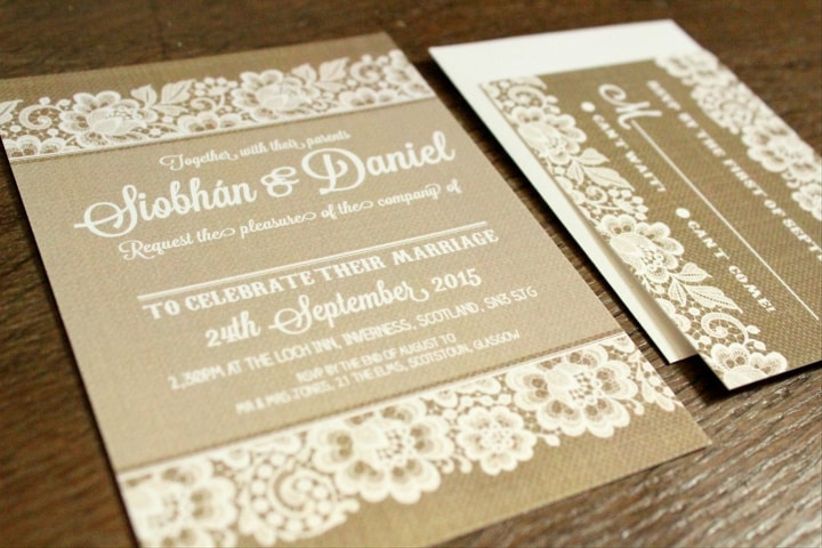 If the wedding gift you have decided to give them is large, send it by mail before or after the big day. Don't take it to the wedding because it will be uncomfortable not only for you, but for the bride and groom too!
If you are travelling for the wedding, make reservations well in advance to benefit from best offers. However, if the couple has planned accommodation for guests or has agreed special rates with the venue, find out the deadline to be included in the accommodation arrangements.
Confirm attendance as soon as possible -remember that there's usually a deadline. This will allow the couple to deal with many things when planning the wedding with all the information they need.
When choosing what you will wear, don't forget the dress code -if any-, the style, the season and time of the day when the wedding will be held… This way you will blend in with the wedding.
From the moment you start getting ready for the wedding, it could take hours until you stop to eat something. Before leaving home, have a little snack to help you until lunch or dinner time.
If the couple have arranged a bus or a coach to transport guests, be on time and don't make others be late.
Keep calm if something unexpected happens, from somebody fainting to someone else twisting their ankle. If the couple sees that you are relaxed, you will be helping them to relax too.
The couple will be happy to see you but give them some space. You can say "Hello" and congratulate them, but remember that there will be many others that will be waiting to spend a little time with them too.
Be ready for and willing to help with any request from the people coordinating the wedding: a toast, the speeches, a last-minute change…
Introduce yourself to anyone you don't know that might be seated in your same table or that you might happen to meet at any other moment of the wedding.
Take lots of pictures with your smartphone, capture details that the couple or any other guests would love to see and share them on social networks.
Have fun without making a scene. Also remember that it's the bride and groom's day and no one should steal their thunder.