Reviews for Makeup By Mary
Badges
15 User photos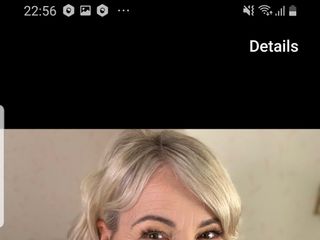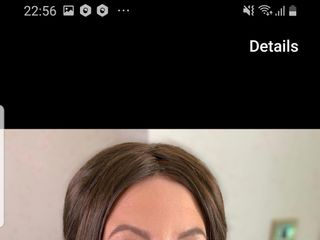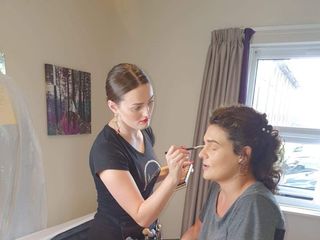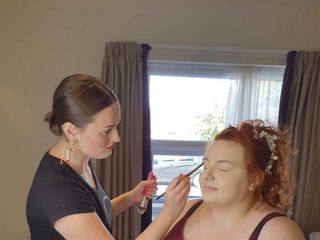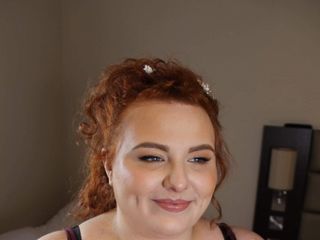 Samantha Hunt · Married on 31/01/2020

Amazing amazing

Mary and her assistant were amazing at making sure makeup was perfect and I was completely happy.
Mary spent time going through all the products - and so glad she asked me to have a trial as I had a small reaction at my trial to a product I thought I would of been ok to use.
Kept me calm on the day and ensure everything was to my liking and kept my Flowergirl happy by allowing her to have some makeup on too.

Sent on 10/02/2020

Makeup By Mary's reply:

Thank you so much for your review Sam! Thank you for having me as your makeup artist for your special day x

Kate · Married on 21/09/2019

Lovely Mary

My boyfriends Mum and I had our make up done by Mary for a family wedding. Mary was absolutely lovely, knowledgeable and took into account what we had requested.

Mary applied some lashes and gave us a little pot of lipstick to top us up during the day. Mary was also very flexible in terms the time we had and was generally really kind and friendly during her time with us.

Sent on 06/10/2019

Makeup By Mary's reply:

Hi Kate,

Thank you so much for your review!

I really enjoyed meeting you both for your trials and on the wedding day. I hope you had the best day!

Blears · Married on 01/09/2019

Absolutely amazing!!

Mary was absolutely wonderful though out, I cant praise her enough!! She replied very quickly to any messages sent her way. She was very professional and supportive though out and on the day of the wedding she kept me very calm and relaxed. She made us feel amazing and glamorous when she had finished and she couldnt compliment us all enough!!

Sent on 26/09/2019

Makeup By Mary's reply:

Hi Hannah,

Hope you are well!

Thank you so much for your lovely review. You had such a lovely bridal party and you looked absolutely beautiful for your special day.

x

Emma Gallis · Married on 31/05/2019

Made me feel incredible!

Mary and her mom were so lovely and put us all at ease on the wedding morning. They were so nice and made the morning enjoyable. The make up was beautiful and was immaculate still at 1 o clock in the morning. I have also had Mary for occasion make up and once again she made me feel wonderful for the day and was lovely not to have to keep touching up my make up all day.

Sent on 27/09/2019

Makeup By Mary's reply:

Hi Emma,

Thank you for your review! You were such an amazing bridal party and it was a lovely morning to be a part of. Thank you for making us feel so welcome.

I was so happy when you won 1st prize for my competition that I was running on my Facebook page earlier this year. I told you that I'd see you again!

x

Amber Joshua · Married on 23/12/2018

The very best

Mary really is the best. She did everything to make me feel comfortable & at ease as it was the first time I had ever had my make up done by someone. She gave me wonderful look for my wedding day, just what I wanted! I couldn't ask for anymore! She's a lovely lady, who gave me a lovely keepsake on my wedding day, which was some of my make up from the day. I will keep it forever! A lovely and thoughtful touch! Thank you so much!

Sent on 27/09/2019

Makeup By Mary's reply:

Hi Amber,

Thank you so much for your lovely review! You made such a beautiful bride, inside and out.

x

Anna Robinson · Married on 03/09/2018

Amazing experience

I have the benefit of knowing Mary as a friend and it was therefore no question that I would ask her to do my wedding make-up. From the trial to the day Mary treated me with impeccable service and advice. I felt pampered on the day and loved the end result.

Sent on 07/09/2018

Makeup By Mary's reply:

Thank you so much for having me as your wedding makeup artist! You looked beautiful. All the best.